Description
JOIN US: 
Saturday, October 15th, 2016 for LUMC's 1st Annual Dodgeball Tournament located at 1101 Village Road, Lampeter, PA 17537. 
Let's have a great day of fun!
---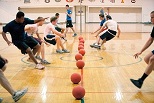 -  This event is $20.00 PER TEAM to register 

-  TEAMS:  Min. 5 players and Max. 10 players  (You can change players until Oct. 8th)
-  Donations are accepted.

-  Registration deadline is Saturday, October 8, 2016 (by 8:00pm)
-  FREE admission to all spectators along with seating to accommodate everyone.
-  Once you pay the registration fee you'll have a spot reserved.  All team forms & information will be   emailed to the person who registers.  Forms must be filled & returned by Saturday October 8, 2016 "Attention Todd" at:  lampeteryouth@yahoo.com

---


The 1st Annual Dodgeball Tournament will feature:
Up to 60 teams with a minimum of 5 and maximum of 10 players per team

Double-elimination brackets  (A schedule of all games will be emailed after the registration deadline)

Trophies/prizes will be awarded to the top 3 teamsof each division

Eligible age groups:  Middle School (6-8th grades) and High School (9-12th grades); We will do our best to  setup the 1st round of the bracket so it's balanced and fair between Middle School & High School aged teams.  Two separate divisions will be created if enough teams signup.  If this occurs trophies/prizes will be awarded to each division along with a championship game of Middle School vs. High School. 


Donations are accepted to support the LUMC Youth Ministry program

The tournament will follow a basic outline from the official NADA rules, which are subject to change: http://www.dodgeballusa.com/rules
All tournament day information will be emailed once the registration is completed. (See "Get Tickets" above)
---
PRIZES, GIFTS & TROPHIES:  
Free team picture that will be mailed to all team captains shortly after tournament ends


Free "Goodie" bags for all players

Free Outdoor Movie NightFree Outdoor Movie Night "Star Wars – The Force Awakens (PG-13)".  This movie is open to everyone (i.e. all players, families or spectators).

1st Place:      Trophy and prizes

2nd Place:     

Trophy

and

prizes



3rd Place:      

Trophy

and

prizes



---
TOURNAMENT DAY SCHEDULE: 
(This is subject to change based on teams registered)
Saturday, October 15th, 2016

12:00pm Doors Open

12:00 – 12:45pm Check-In and Warm up

12:45pm Welcome, introduction

1:00pm Double Elimination Tournament play starts

1:00pm-6:00pm All games are played


(Official schedule will be emailed to the team captain or person who registers after deadline on October 8th)

6:00pm Awards ceremony (or as soon as last game is played)

7:00pm Free Outdoor Movie Night "Star Wars – The Force Awakens (PG-13)" (Open to everyone)

Snacks and drink will be provided  (Feel free to bring lawn chairs/blankets)

10:00pm Movie Night ends
---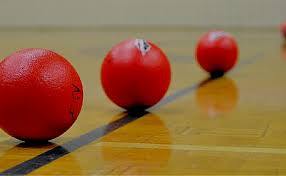 FAQs:
Are there ID requirements or an age limit to enter the event?
Yes, the age range for this tournament is grades 6-12th.  Depending on how many teams sign-up the games may be broken into two divisions by age group (Middle School & High School), as listed above, to keep them fair.  Every student should have a school ID so please bring it on the tournament day to sign-in.
What are my transport/parking options getting to the event?
There is plenty of parking at the Lampeter UMC.  If the parking lot becomes full for any reason additional parking is available across the street.

What can/can't I bring to the event?
Bring:  Anything you need to feel comfortable during the games.  Free admission for all spectators who want to watch the games. Video recorders or cameras are permitted.  Also, there is food and drinks for purchase for everyone at the tournament.  After the tourament we'll host an Outdoor Movie Night - Star Wars "The Force Awakens" (PG-13), which is open to everyone so please feel free to bring lawn chairs, blankets or anything to feel comfortable to watch the movie.

Don't Bring: Use common sense, please don't bring anything illegal or unnecessary or that will cause issues to this event.  All we ask is that you be respectful of all people and LUMC property.

Where can I contact the organizer with any questions?
Please feel free to contact Todd for any reason at:     lampeteryouth@yahoo.com

Can I update my registration information?
Yes, this site is for registration and information purposes, however, anything that you cannot update on this site or that needs addressed can be emailed to Todd at:   lampeteryouth@yahoo.com