Description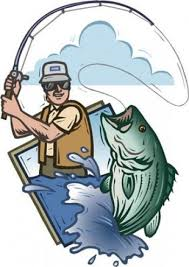 ADOPTION2ACTION'S 1ST ANNUAL "FOREVER OURS" FISHING TOURNAMENT
*REFUND POLICY: Adoption2Action honors a 100% refund policy. If you previously purchased a vessel registration for the April, 2016 tournament which needed to be rescheduled due to inclement weather...and are unable to attend on this new date - please contact our organization in writing at adoption2action@gmail.com with your request for refund, and one will be issued to you within 7 business days. This new tournament date is a "rain or shine" date; the tournament will be held unless it is deemed unsafe for anglers.*
Adoption2Action's 1st Annual "Forever Ours" Fishing Tournament will benefit Florida families and children who are either:
A.) Considering becoming a family through the process of state-facilitated adoption and are seeking assistance from Adoption2Action, or
B.) Families who have already joined together through adoption, but are seeking supportive services, assistance and/or advocacy to help strengthen the famiily unit.
*** SPONSORSHIPS ARE AVAILABLE. ACT FAST! THEY'RE GOING QUICK! ALL SPONSORSHIPS INCLUDE, ALONG WITH MULTIPLE OPPORTUNITIES FOR RECOGNITION & OTHER ITEMS, THE ENTRY FEE FOR 1 VESSEL INTO THE TOURNAMENT! ***
PRIZE CATEGORIES:
As of this evening, June 30th, tournament categories have once again been changed. This is being done because of feedback we have received from several of our anglers, and requests from those fishing in the tournament itself!
The changes are:
2 PRIZE CATEGORIES
BIGGEST REDFISH WINS $500.00
BIGGEST TROUT WINS $500.00
(All other categories have been removed from the tournament.)
If you would like to opt out of the tournament, we offer and will honor a 100% refund policy. Please email our organization at adoption2action@gmail.com, and a refund will be issued to you within 7 business days.
These will be the LAST changes made...please understand that we are trying to make this the most appealing & enjoyable tournament we can for everyone. We are very excited for the event; cash payouts are now even larger than before - and more attainable for those who fish inshore. Thank you for working with us, and for understanding that sometimes...with a tournament such as this...and it being the first one our agency has ever hosted, there are often unexpected kinks. We're ready to get this tournament underway - and partner with you, our sponsors & anglers - as we work to help Florida's foster and adopted children. The kids are what its all about.
Sincerely,
The Adoption2Action Team
There will be 2 categories of prize-eligible fish for this tournament. They are REDFISH & TROUT. Registration for the tournament includes registration for both categories of fish.
LARGEST TROUT CATEGORY
***WINNER WILL REEL IN A WHOPPING $500.00***
LARGEST REDFISH CATEGORY
***WINNER WILL REEL IN A WHOPPING $500.00***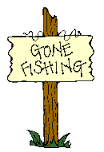 DAY OF TOURNAMENT INFORMATION:
Check-in will be done the evening prior to the tournament, at the MANDATORY Captain's Meeting. A launch phone number will be provided at that meeting - all Captain's will need to call or text the number the morning of the event with their specific launch location, boat name, # of persons on their vessel, and time of launch.
Captain's Meeting will be held on July 8th, 2016 from 6 p.m. - 9 p.m. at Margarita Breeze restaurant & tiki bar (the old Crystal River Ale House).
All vessels are expected to be docked and checked-in no later than 4 p.m. at the Margarita Breeze restaurant & tiki bar (the old Crystal River Ale House). Weigh-in and awards will begin promptly at 4 p.m.
MOORE BAIT & TACKLE, our event hosts, will open that morning at 5 a.m. to give everyone ample opportunity to purchase their live bait, needed last minute supplies, etc. THEY WILL ALSO BE PROVIDING LIVE BAIT TO ALL PARTICIPATING CHILDREN FREE OF CHARGE!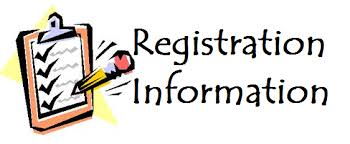 REGISTRATION INFORMATION:
Fishing boat registration: $150.00
Registration includes up to six (6) people fishing on one (1) marine vessel. Additional people per vessel will be $25.00 each.
Kayak registration: $50.00
Registration includes up to two (2) people fishing on one (1) kayak vessel. Additional people per vessel will be $25.00 each.
IF YOU CHOOSE TO REGISTER THROUGH EVENTBRITE, YOU WILL BE PROVIDED AN E-TICKET. YOU MUST PRINT THAT TICKET AND BRING IT WITH YOU TO THE CAPTAIN'S MEETING CHECK-IN ON JULY 8TH.
IN-PERSON REGISTRATIONS ARE ALSO AVAILABLE AT MOORE BAIT & TACKLE IN CRYSTAL RIVER AND AT THE CAPTAIN'S MEETING ITSELF.
TOTAL VESSEL REGISTRATION WILL BE CAPPED AT 200, SO DON'T WAIT...REGISTER TODAY!
KAYAK REGISTRATION WILL BE CAPPED AT 50; IF YOU'RE INTERESTED...DON'T WAIT!
ALL PARTICIPANTS WISHING TO FISH MUST POSSESS, AND BE PREPARED TO SHOW AT THE TIME OF CHECK-IN, A VALID FLORIDA SALTWATER FISHING LICENSE!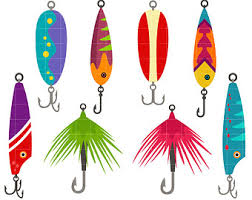 Organizer of 1st Annual Adoption2Action's "Forever Ours" Fishing Tournament
Adoption2Action, Inc. is an organization which exists to provide pre & post-adoptive support primarily to families who intend to, or already have, adopted through the State of Florida. Adoption2Action, Inc. seeks to accommodate adoptive families by administering a variety of services including crisis intervention, targeted case management, resource & referral connection, mentoring, and most importantly - advocacy.
All proceeds reaised through this and any events hosted by Adoption2Action, Inc. support the agency's Mission and efforts to ensure that every child finds a forever family faster, and ultimately is able to maintain that family as their real and true..."Forever Family."
Adoption2Action, Inc. is in the process of obtaining its own nonprofit status, but is recognized as a nonprofit through a fiscal sponsorship with another registered 501 (c)3. Therefore, all donations and contributions made to Adoption2Action, Inc. are fully tax deductible.