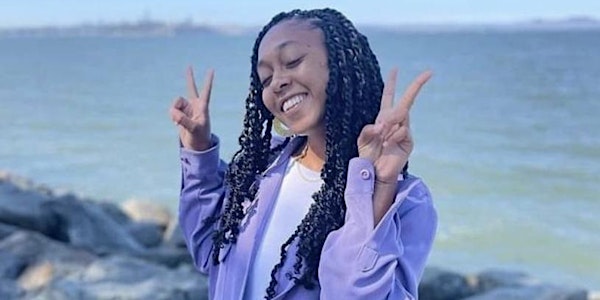 1st Annual 5k Dash for De'Jah
5k dash for De'Jah
When and where
Location
Lake Merritt Lake Merritt Oakland, CA 94612
About this event
Well it's that time family to celebrate one of De'Jah's favorite holidays, her personal holiday, her birthday!
Although this is a very difficult time for us, it wouldn't be right if we didn't celebrate and honor her.
Health and fitness were big parts of her life. What better way to do this than to throw a 1st Annual 5k Dash for De'Jah?
Here are the participation details:
Cost: $75 includes( T-shirt, bag, bracelet, and a first annual medal.)
Time: We will begin promptly at 8:00 a.m. and conclude at 10:00 am. Allow time prior for parking and check-in to obtain your registration items.
Virtual options: Can't join in person? Participate virtually. Post your photos and results to #dashfordejah on Instagram. Please consider donating to the Dash fund at (@Felecia-Clark).
All proceeds raised will go to a senior graduate from De'Jah's church at SFBICC or her track club, 3M.
We plan to do this annually, so the recipient will alternate.
Please sign up so we can celebrate De'Jah's birthday in true De'Jah fashion and/or send a donation for the cause.
We appreciate you all. God Bless.
UPDATE ON EXACT LOCATION
2305-2371 Lakeshore Dr., Oakland, Ca (across from the stairs)