Description
Dear colleagues!
Lagos PM Days are just around the corner! Sponsored by OnTrack Engineering, The Nigeria AACE Section is hosting the 1st AACE Region 9 Workshop for Nigeria. We are very excited to announce that the workshop will consist of two stages:
29-31st of August, 3 days of AACE Certification Prep Courses on Estimating; Planning & Scheduling; EVP.
1st of September, 1 day Conference, presentations showcasing Cost Control & Estimation case studies for oil & gas, claims practices, EVM for International Projects specific, Project Controls tools from lead foreign Vendors and South Africa IT-companies and so much more. This event provides a unique opportunity to network with the AACE Director Region 9 (Europe & Africa) Dr. Sean Regan, FAACE, CCP, CEP, EVP, MRICS, FPG, as well as, owners, executives, managers, engineers and many other industry professionals across sectors!
Key features:
○ cost and schedule control
○ estimating
○ earned value management
○ global projects
○ owner issues
○ project management
○ planning and scheduling
○ decision and risk management
○ skills and knowledge of cost engineering
○ software showcase

Open discussions, trainings, IT tools showcasing end master-classes from foreign experts of PM and CE are planned! Stay over by taking our continuing seminars, authorized trainings and/or consultations taught by skilled instructors with real-world experience. Meet one-on-one with the leading consulting firms and software providers in our industry and discover solutions to meet your specific job challenges.
---
AACE Certification Prep Courses
Find out more here.
August 29 & 30 - Certified Cost Professional (CCP) Certification Prep Course
August 31 - Planning & Scheduling Professional (PSP) Certification Prep Course
---
Conference - 1st AACE Region 9 Nigeria Workshop 2017
Leading Software and PMO Solution Companies including Nomitech, OnTrack Engineering, ProjectLink will be present as well as other companies. You may find out more here.

---
Pricing Information
◙ 29-31st of August, AACE Certification Prep Courses
• $400 for AACE Members
• $450 for Non-Members
◙ 1st of September, Conference, 1st AACE Region 9 Nigeria Workshop 2017
• $100 for AACE Members
• $150 for Non-Members
• $50 for Full-time University students, professors & guests
All prices are shown in USD.
---
Contact
Interested in participation/exhibiting or sponsorship opportunities? For more information, please, contact Organizational Committee. Contact: Julia Tkachenko-Regan, tel.+17132314395, julia@ontrackpm.com, www.ontrackpm.com,
---
More About Our Sponsors

OnTrack Engineering provides fully aligned project management solutions. Whether you choose to implement OntrackPM, or utilize our PMO consulting, project expertise and training services, we can enable your organization to increase its ability to effectively manage and execute capital projects.
---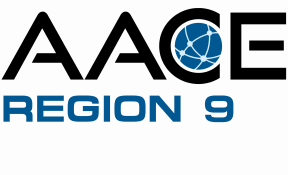 AACE International is a professional organization that will enhance your skills and knowledge to improve the predictability of cost and schedule performance across the entire life cycle of your assets, programs, and projects.
---



Planning Planet is an interactive community with over 120,000 members in more than 160 countries with a never ending stream of new content on the site. Planning Planet had over 3 million page views last year. Forums with 20,000+ topics, white papers, educational materials, details of industry events, job postings and much more.
---

Nomitech is a leading niche software company specializing in Cost Estimating solutions. The founders are engineers with real life industry experience that deliver practical, innovative, state of the art cost estimating software which is rapidly becoming the future standard for estimating. Nomitech's Cost Estimating solution, CostOS is specifically designed for companies that want to increase their competitiveness by responding to modern estimating challenges more quickly, with less effort, more accuracy, less risk, and with an increased level of confidence.