1Q19 CIO Forum - Building Your Talent Pipeline - ft. Katty Coulson, Cisco,...
Description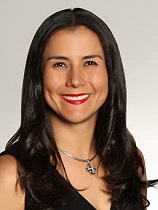 Nationally, the unemployment rate is in the low single digits. Finding talented individuals has become increasingly difficult. How do leading companies attract talent? They make sure they know where to look. Are you looking in the right place? Have you unknowingly limited your possibilities? The 1Q19 NE IN CIO Forum will address issues of talent acquisition with our featured speaker Katty Coulson.
Katty Coulson is the CIO for Americas at Cisco Systems. Coulson is responsible for driving a regional strategy enabling Business & IT alignment to increase growth opportunities, productivity, and user experience.
The private video teleconference presentation with Katty Coulson will begin promptly at 11 AM. Attendees should arrive in time to be seated. A debrief lunch will follow provided by our host, John Mergy, CIO, Do It Best Corp. Due to space limitations, the CIO Forum must cap the registration at 25 people.
Event Details
Arrival: Seating at 10:30 AM
Katty Coulson: 11:00 AM via video teleconference
Lunch: Noon
My Most Memorable Lessons in Leadership with Mike Alterndorf: 1 PM