Description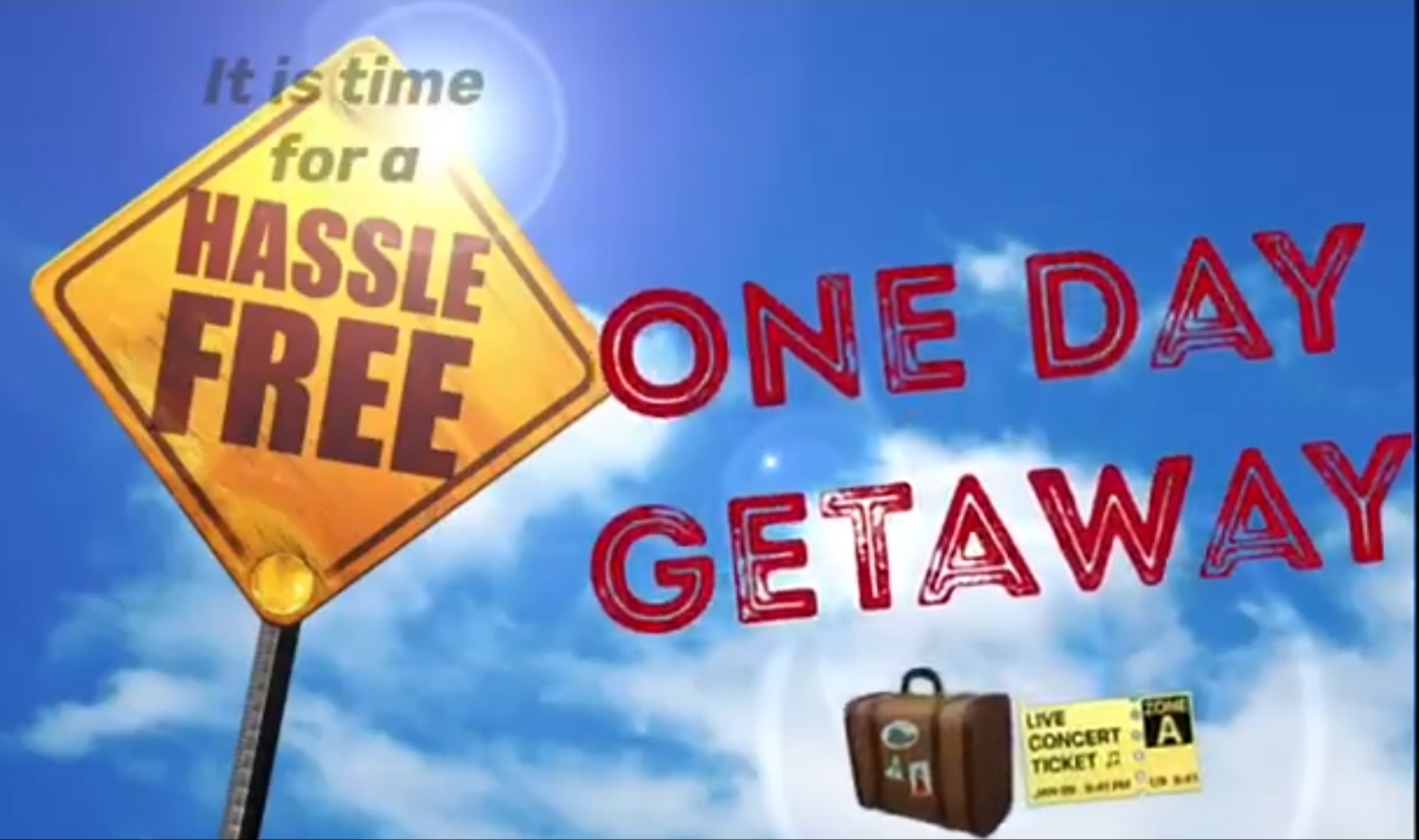 #1D.G.
On September 28
we will have a one day getaway serie is go to Alexandria Louisiana for the KevinGates and Friends concert @ The Rapides Parish Coliseum
5600 Coliseum Blvd.
Alexandria LA 71303
Rpclive.org

Featuring a all star line up of artists and a experience that you won't soon forget.

A $100.00 deposit is required to reserve your seat. For more information email 1phoenixrisingrecords@gmail.com
Subject line:
Kevin Gates and Friends Reservation
Include your name and a email address we can send your trip information to.
Tickets are available on tickets master
But our friends will receive special benefits not available to general admission ticket holders.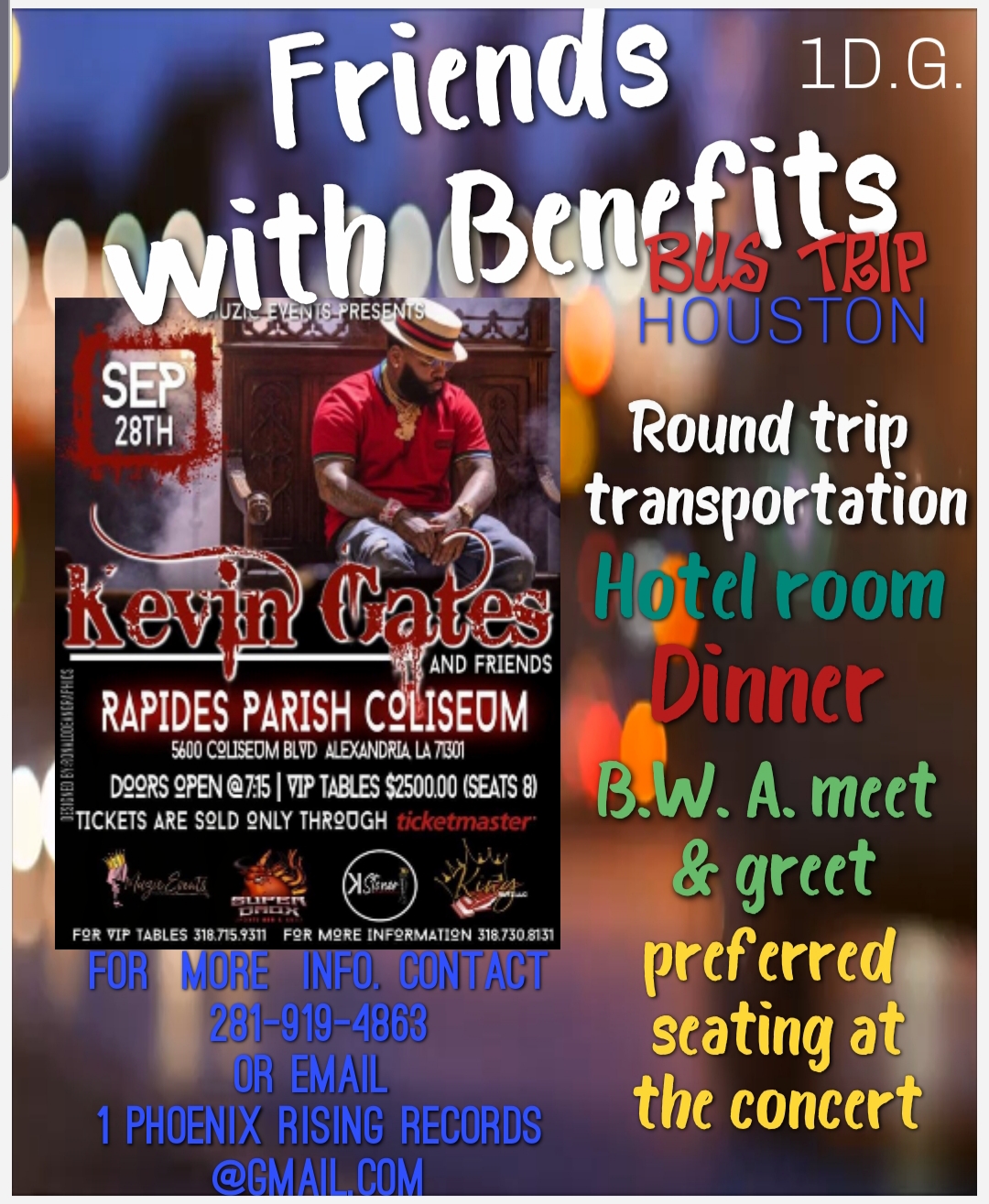 Friends with benefits package includes:
Round trip transportation
Hotel rooms
Preferred seating
A meet and Greet
1 meal and beverage
Hostess escort
That's VIP treatment at Budget Baller prices.
Their is a special discount for groups of 4 or more. Who book pay their in full before August 20th.
Again contact Sayvia Franks by email at
1phoenixrisingrecords@gmail.com