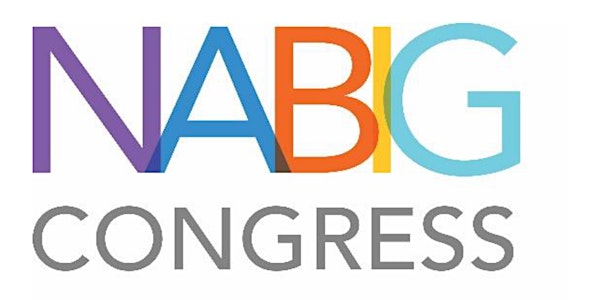 19th Annual NABIG Congress 2021 (June 17-19, 2021)
Basic Income: Knowledge, Activism, Policy
By nabigcongress@gmail.com
Refund Policy
Contact the organizer to request a refund.
Eventbrite's fee is nonrefundable.
About this event
The 19th Annual North American Basic Income Guarantee Congress will be held virtually June 17-19, 2021. The theme is Basic Income: Knowledge, Activism, Policy.
We are bringing together researchers, activists, artists, and policy makers to focus our collective expertise, experiences, and energies, to move the vision of a universal guaranteed basic income forward. Now more than ever, we see the need to connect what we have learned and continue to learn from empirical evidence and other research to those who are on the ground advocating and organizing movements, and those in our countries' capitols setting policy for years to come. Join us as we take stock and plan our way forward, as we move from crisis response to building the foundational underpinnings of society for the next generation. Come share your knowledge, your know how, your insights, and your passion, as we harness a burgeoning interest and greater commitment to the need for a basic income guarantee.
Our registration tiers this year reflect a sliding scale, a tool for establishing economic justice. In this registration pricing system, everyone ultimately pays a similar percentage of their individual or organizational income to attend the Congress. This scale is about recognizing the privileges and resources that make paid events disproportionately more accessible for groups with higher operating budgets and for individuals with greater wealth.
We're committed to making our virtual conference as accessible as possible. We recognize that the impacts of COVID-19 aggravate and deepen already existing forms of systemic oppression. Beyond COVID-19 and its impacts, we realize that individuals and communities experience continued harm and marginalization as a result of long-standing inequities in the US and Canada. We hope that this sliding scale facilitates increased access to this virtual event and serves as an invitation to both think and speak deeply about the societal factors that create such stark disparities in wealth and resources in the US & Canada. We trust you to evaluate your ability to pay accordingly. Help us keep this Congress as accessible as possible!
Consider contributing $0 if you:
• Are a youth advocate and/or a young person experiencing poverty.
• Are an unpaid community organizer.
• Are currently experiencing housing instability.
• Make less than a living wage salary.
• Are experiencing financial hardship.
• Are not always able to meet basic needs.
Consider contributing $25 if you:
• Can afford to do so.
• Are a paid community organizer.
• Are a part of a smaller staffed organization with fewer than 25 staff members.
• Are not experiencing financial hardship or housing instability.
Consider contributing $50 if you:
• Can afford to do so.
• Can afford to take time off.
• Are a well paid community organizer.
• Are part of a medium organization with 25-50 staff members.
• Have access to adequate financial support and stable housing.
Consider contributing $100 if you:
• Are part of an organization with over 50 staff members.
• Can afford to take time off.
• Work for an institution that will cover the cost of your registration
• Have a relatively high degree of earning power