19th Annual Breast Cancer Education Conference

Saturday, October 3, 2020 from 8:00 AM to 12:30 PM (CDT)
Event Details
Because of global health concerns related to the COVID-19 pandemic, this year's conference will be a virtual event. In addition to live presentations, registered attendees will have access to all recorded sessions to view any session missed. This information will be provided to all registered attendees via email after the event.
Scholarships are available to attend this conference - Scholarship Application
2020 ANNUAL CONFERENCE SCHEDULE
8:00 a.m. - 8:15 a.m. - Welcome
8:15 a.m. - 8:45 a.m. - Coping with Cancer as a Physician – Heather Thompson Buum, MD
As a primary care physician in her mid-40s, Heather Thompson Buum was diagnosed with breast cancer. She faced multiple medical decisions, this time about her own health.  She discusses how a doctor, as both an informed medical professional and a human being, copes with a cancer diagnosis.  From the early days of breast cancer treatment, including surgery, medication and physical therapy, the diagnosis impacts friendships, family dynamics and teaching roles. More importantly for Heather, it has changed her practice style and view of what it means to provide patient-centered care. She will share insights on coping with the emotional impact of a cancer diagnosis, improving doctor patient communication leveraging tools to impact health outcomes.
8:45 a.m. - 9:15 a.m. - What Happened? I Just Want Sex to Be Like It Used to Be (Part II) – June LaValleur, MD
Sexual health is an important factor in emotional, physical and spiritual health.  Dr. LaValleur will discuss hormonal changes after diagnosis and treatment, as well as some physical and psychological changes to relationships that may occur with a diagnosis like cancer.  Because each of us is unique, we have different responses to diagnosis, chemo, surgery and radiation. Although common, sexual problems after breast cancer are under-diagnosed and under-treated.  June will discuss several common concerns and possible management options to help women decide for themselves how to manage the symptoms. 
9:15 a.m. - 9:25 a.m. - Break
9:25 a.m. - 9:55 a.m. - The River of life. A Personal Story – Andrew Mayo, MD
Dr. Mayo, medical director of St. Croix Hospice, will share his professional journey to hospice care and his personal experience of losing his wife to cancer. He will discuss the importance of each person's "story" in health care, the concept of mindfulness and the dichotomy of love and grief.
9:55 a.m. - 10:25 a.m. Yoga and Ancient Practices in Integrative Medicine for Cancer Patients and Survivors – Maureen Farley, E-RYT 200, YACEP
Maureen discusses the role of ancient and highly accessible techniques to promote wellness, balance, and wholeness for those whose life journey includes cancer. The benefits of yoga, meditation, breath practices, Ayurveda, Chinese medicine & acupuncture, specific to cancer patients and survivors and supported by current medical research, will be shared along with yoga's perspective on connecting within as a powerful tool on the cancer journey.
10:25 a.m. -10:35 a.m. - Break
10:35 a.m. -11:30 a.m. - Panel Q&A
11:30 a.m. -12:15 p.m. - Moving Forward with Hope and Healing – Kelly Grosklags, LICSW, BCD
Kelly will close our conference by offering her unique perspective on conference lessons learned and offer direction on how to move forward and navigate a healthy well-balanced life, regardless of life's challenges.
12:15 p.m. - Closing
2020 CONFERENCE FEATURED SPEAKERS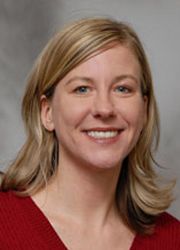 Dr. Heather Thompson Buum is an Associate Professor of Medicine at the University of Minnesota and is the author of two books: "Mirth is God's Medicine: Coping with Cancer as a Physician" and "With Mirth and Laughter: Finding Joy in Medicine After Cancer."  She joined the faculty in 2002 and devotes half her time to patient care, the remainder in various teaching roles. Dr. Thompson Buum has won numerous awards for both teaching and patient care, including Mpls.St. Paul Magazine's "Top Doctors" in 2020, Outstanding Medical School Teacher in 2016, the Department of Medicine Clinical Excellence Award in 2013, and Minnesota Monthly's "Top Doctors for Women" in 2014 and 2011.  She is a member of the Society for General Internal Medicine and a fellow in the American College of Physicians.  Her outside interests include choral music, cooking, running and golf.

Dr. June LaValleur is a nationally recognized doctor, educator and researcher specializing in women's health. She is a graduate of the University of Minnesota Medical School and former faculty member of the Department of Obstetrics and Gynecology. In 1998, she received the Medical Alumni Society's first Alumni Recognition Award. June was involved with groundbreaking research on how to manage women with menopause. Recognizing the importance of sexual health as a vital component in emotional, physical and spiritual health, she taught medical students and OB-GYN students how to teach their own patients about sexual health issues. Now retired, June volunteers with a number of groups and continues to speak about women's health issues.

A native of Minnesota, Dr. Andrew Mayo was inspired to pursue a career in medicine by his family's long history of dedication to community healthcare and innovation. He received his undergraduate degree from St. Olaf College in Northfield, Minnesota and went on to study medicine at the University of Minnesota.  Dr. Mayo continues to pursue additional medical training and has Hospice Medical Director Certification. After completing his family practice residency at Bethesda Hospital in St. Paul, he spent 17 years practicing in St. Croix Falls, Wisconsin with an emphasis in geriatrics. Dr. Mayo has served on clinical and hospital leadership boards, and as Medical Director for Luck United Pioneer Home and Frederic Nursing and Rehabilitation Community. In 2014 he joined St. Croix Hospice as Associate Medical Director, where he is now Chief Medical Officer.

Maureen Farley began her yoga practice in 1992, studying one-on-one with a tantric yogi for four years. Several years of solo practice led her to embrace Purna yoga with Rachel Krentzman, author of Yoga for a Happy Back: A Teacher's Guide to Spinal Health through Yoga Therapy. She completed the 200-hour yoga teacher training at Deep Yoga School of Healing Arts, led by cancer survivor Bhava Ram, author of Warrior Pose: How Yoga (Literally) Saved My Life, and Laura Plumb, author of several books on Ayurveda.  Maureen attended graduate school for Chinese medicine and has studied Tibetan and Ayurveda medicine, western herbalism and nutrition. In addition to E-RYT 200 and YACEP certifications with Yoga Alliance, she is certified through Green Lotus to teach Yoga for CancerCare, Yin Yoga, and Restorative Yoga. Maureen completed additional training for Yoga for Cancer Patients with Sloan Kettering Memorial Cancer Center of New York.

The experience of traumatic loss as a young child motivates Kelly Grosklags in her life-long quest to create a healing community that minimizes suffering and honors grief. From early on, she was inspired to become a voice of compassion who could guide, comfort, and support terminally ill patients and their loved ones. Whenever confronted with deep loss, we walk a path that takes us from what life "was" to living in the "now".  For over 25 years, Kelly's expertise in oncology, palliative care and hospice has been welcomed by patients, caretakers and clinicians. Her compassionate demeanor as a clinical psychotherapist has supported patients, along with their families and care providers, who seek peace while experiencing the grief associated with end-of-life care. Today, those who desire healing, comfort, and understanding can join "Conversations with Kelly," an interactive speaking engagement and forum
Save This Event
When & Where

Virtual Conference

Roseville, MN 55113


Saturday, October 3, 2020 from 8:00 AM to 12:30 PM (CDT)
Add to my calendar
Organizer
Survivors, families and friends are learning to live as fully as possible with breast cancer as they bravely explore treatment options, incorporate emotional and lifestyle changes and try to prevent the disease. Our conference brings the community's best medical and therapeutic breast health experts together with anyone concerned about breast cancer for a day of learning on how to live as fully as possible when breast cancer touches your life. More and more women and men too, at a younger and younger age are diagnosed annually with breast cancer. Through education one can not only survive this disease but also live courageously, creatively and with grace. Our program crosses all boundaries and supports a broad range of healing philosophies and possibilities. We want to open doors and make access to knowledge easy for you. There is no other program like it in the Twin Cities.