Description
1951 Coffee is a non-profit specialty coffee company promoting the wellbeing of the SF Bay Area refugee community by providing job training and employment to refugees and asylees—all while educating the surrounding community about refugee life and issues.
During 2016, 1951 Coffee teamed with Berkeley's Montaag design studio to create a cafe space that radiates hope and engenders empathy.
In this panel discussion, the 1951 design partnership and members of the 1951 cafe team speak about the designed space and experience as a tool for creating community and advocating understanding. The panelists will share the design mindsets and practices employed during the process to consider the needs of all end users, and ultimately create a welcoming, engaging environment that can change lives and perspectives.
Panelists:
Per Ivar Selvaag, Principal Designer and Founder, Montaag
Rachel Tabor, Operational Director and Co-Founder, 1951 Coffee Company
Doug Hewitt, Training Director and Co-Founder, 1951 Coffee Company
Nazira Babori, Senior Barista, 1951 Coffee Company
All proceeds from ticket sales for this event will support the 1951 Coffee barista training program.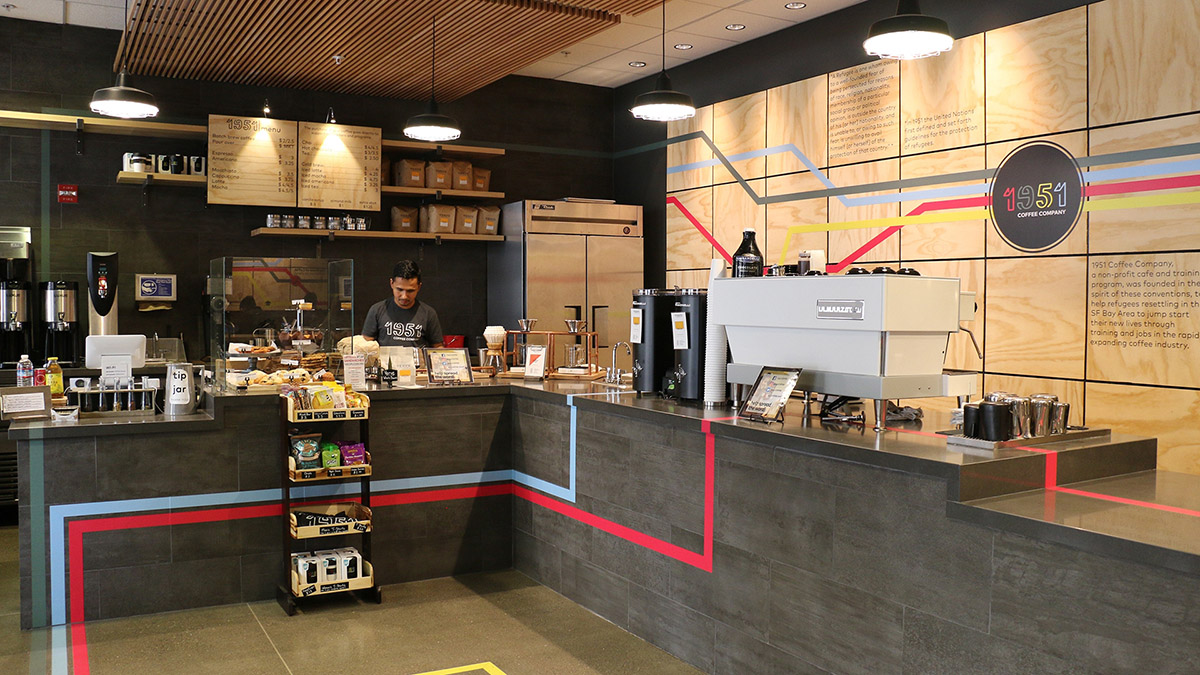 HOSTED BY: Montaag
Montaag is a Norwegian-American design firm headquartered in Berkeley, with studios in Oslo and Stavanger, Norway. Our passionate and eclectic mix of designers and researchers are driven to create insightful, functional and, perhaps, unorthodox design solutions—solutions that add value and distinction, and ultimately, sharpen our clients' competitive edge.
CONTACT INFO:
sam@montaag.com
---
Event Type : Panel
Event Focus : Experience Design, Interior Design, Service Design
REFUND POLICY : We do not offer refunds. If event is sold out, we might be able to give your spot to someone on the waitlist.