Description
---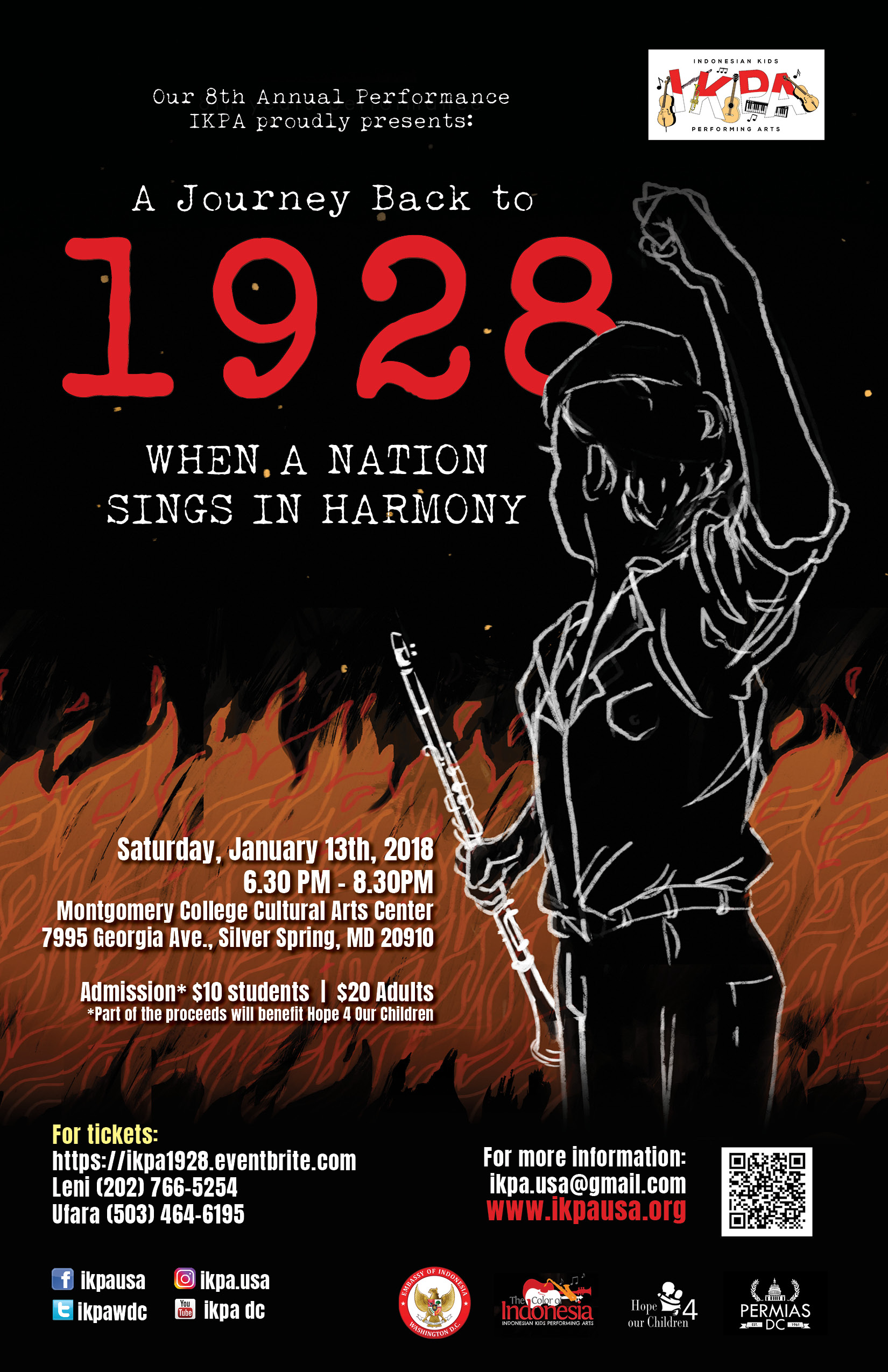 Drama Musical "1928-When A Nation Sings in Harmony".

Saturday, January 13, 2018 at 6.30PM-8.30PM
This event will celebrate IKPA's 8th anniversary. The story will take us back to the history of Indonesia in 1928, which is way before its independence. At that time, Indonesian young nationalists promoted the idea of a united Indonesia, which was declared as "Youth Pledge" with three ideas of one motherland, one nation, and one language. They believed that this spirit would be the strength to fight the colonization.
The Performance will be divided into 3 segments: the arrival of VOC/West Indies Private Trade Company and the glory of the Kingdom of Jayakarta; the background of early 17th century's situation when various tribes scattered around Indonesia; and the movement of nationalism towards one nation.
This show is a teamwork between committees, professionals, script writers, and music director, in collaboration with local art centers, PERMIAS (organization that unites Indonesian college students in the US), and other Indonesian communities and organizations in Washington, D.C. area, and supported by the Indonesian Embassy.
Part of the proceeds will benefit Hope 4 Our Children, a 501(c)3 non-profit that provides for economically disadvantaged children (wwwhope4ourchildren.org).