Come on out this Halloween weekend and mingle with over 150 singles while enjoying cocktails and having a spooktacular night!
About this event
Come on out this Halloween and mingle with over 150 eligible singles while enjoying cocktails, great music played by a live DJ and lots of fun! Halloween weekend is one of the most fun and popular times to go out all year so you don't want to miss this event! This event is so much fun and it's the perfect place to meet that special someone in time to enjoy the cold winter months with!
* QUICK NOTE: YOU WILL NOT BE BE ABLE TO PAY AT THE VENUE. YOU HAVE TO GET TICKETS HERE IN ADVANCE ONLINE. GET HALF PRICE TICKETS WHILE TIME IS STILL LEFT. THE PRICE WILL BE GOING UP TO $40 SOON SO GRAB YOUR SPOT ASAP. THIS EVENT IS VERY POPULAR AND WILL LIKELY SELL OUT.
The newly minted chic and classy "Gypsy Rose" is one of the hottest lounges in NYC. With 2 large rooms at our disposal and music playing from the elite new sound system for our dancing and listening pleasure as the evening progresses, this will be one Halloween Party that you will not want to miss! There will be great drinks specials and discounted margaritas for ladies the whole evening. We will also have a "Halloween Spooktacular Specialty Cocktail" created just for this special occasion that will be discounted the entire night.
*** SURPRISE SPECIAL GUEST LIVE DJ!!!! ***
* There will be costume contest for both men and women judged by YOU! That's right, upon entry you will be given a "best costume ticket" that you can give to the person at the event who you think has the best costume while mingling throughout the evening. Those who get the most tickets have the best chance of winning "best costume". This makes for the perfect icebreaker and a great way to meet people. Costume winners will receive a free drink and complimentary future event!
* Costumes Welcomed But No Mandatory
* Over 150 People Attending!
* World Renowned Live DJ Playing All Your Favorite Music Playing And Dancing Will Start As The Night Progresses!
* Doors open at 8:00 But Feel Free To Arrive At Any Time
* Typically 70% of Attendees Come Alone (30% bring friends)
* Suggested Age Range: 20s, 30s & 40s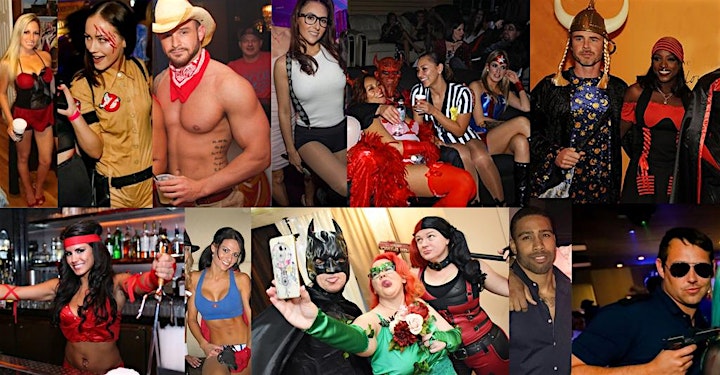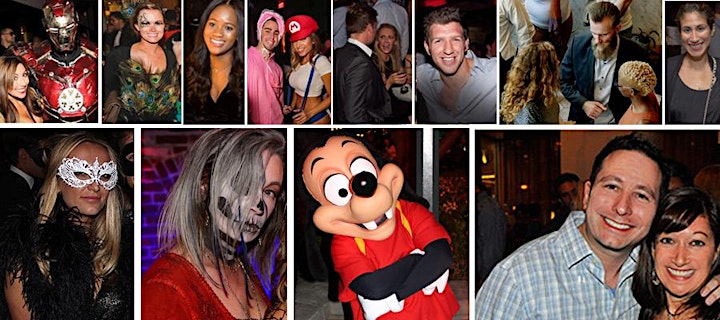 Organizer of NYC Singles Halloween Party! Costumes, DJ, Prizes, Cocktails, Fun!