18th Westside Cocktail Hour with Inspire and Cypress Creek Renewables
Description
Folks,
We have a special Westside Cocktail Hour planned on July 11th. Inspire and Cypress Creek Renewables will be hosting us at their new offices! See at the bottom of the page to read more about these great companies.
Please RSVP to this invite in order to gauge interest and plan accordingly. As usual, feel free to distribute this invite to others in the renewable energy and sustainability space. Special parking and Uber/Lyft instructions below along with directions after entering the building.
As well, special shout-out to Jaime Carlson and Yair Crane at Young Professionals in Energy: http://ypenergy.org/los-angeles/. If you like our events, check out YPE as well!
I look forward to seeing everyone there!
Best,
Matthew Casey, GM - RST Cleantech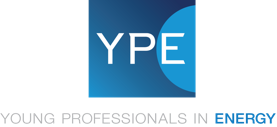 Entering the Building:
If entering from 34th street, please go through the lobby area, down the stairs outside, to the right into the Brig, and through the Brig outside. If entering from the parking lot, walk down the path towards our outdoor area on the left of the building. You'll see us from the parking lot. Please check in at the table.
Parking Instructions:
Please make sure to use the 34th street parking entrance. Please park in any available, unassigned spot. Walk to the building and press the call button located on the left. Security will buzz you in and the event will be on the first floor.
Uber or Lyft Instructions:
Please make sure to use the 34th street entrance. Security will buzz you in and direct you to the event.