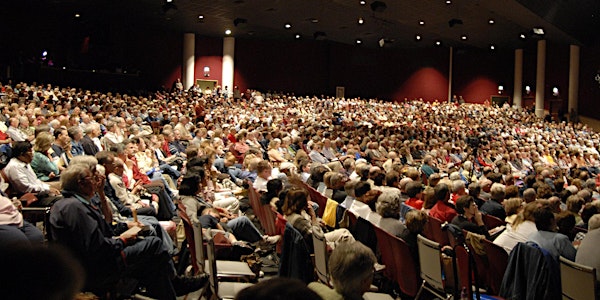 18th Annual Worldview Weekend Family Reunion
Understand the times through a biblical worldview.
When and where
Location
Tan Tar a Resort 494 Tan Tar A Drive Osage Beach, MO 65065
Refund Policy
Contact the organizer to request a refund.
Eventbrite's fee is nonrefundable.
About this event
A VACATION WITH A PURPOSE
Conference Dates: Friday night October 14, Saturday October 16 and Till noon on Sunday October 17, 2021.
Cost: $99.00 flat rate (no group or family rates this year)
Book your hotel fast. This will sell out. Use the code WRLD for the Worldview Weekend discount.
The first 100 to book their rooms at the Tan-Tar-A Resort are guaranteed to be in the main building just steps from our conference ballroom.
Two additional add-ons available in the ticket selection screen:
Thursday evening, Oct, 14, 2021 - WVW Foundation Banquet and Concert
Time: 7pm CT, white linen banquet with a formal buffet that will offer a variety of delicious options, including coffee and dessert. Brannon will then offer a 60 minute concert featuring songs from his albums. You will be part of the live audience as this concert will be filmed and then turned into a television special.
$29.99 per ticket
(This is our cost)
Saturday Luncheon, 12 Noon, Oct 16, 2021 - Keynote Speaker General Michael Flynn
$49.00 per person
Do to the cost of advertising, promotion, mailing, and administration - there are No Refunds including an act of God. However, we will credit the cost for any future Ozark's conference.
HOURS
Friday Night
6:00 p.m. to 10:00 p.m.
Saturday Morning
8:30 a.m. to 12 noon
Saturday Night
4:00 p.m. to 10:00 p.m.
Sunday Morning Worship
9:30 a.m. to 12:00 a.m
REGISTRATION
Order Tickets on this page
or
Register By phone
901-825-0652
Register By mail
Worldview Weekend
PO BOX 1690
Collierville, TN 38027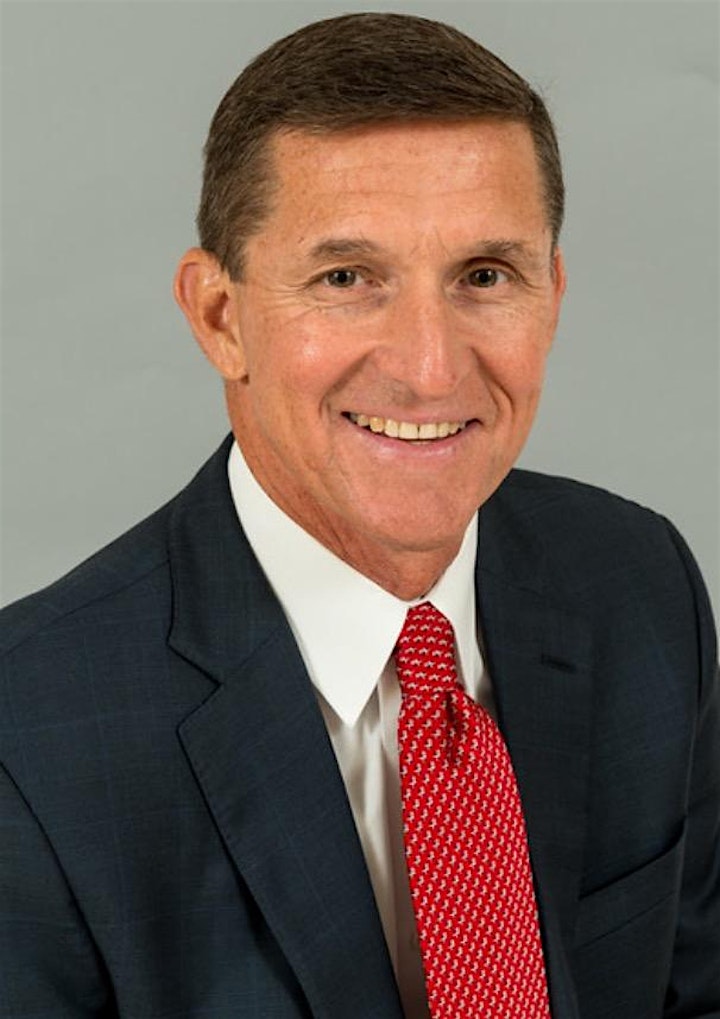 LIEUTENANT GENERAL (RETIRED) MICHAEL T FLYNN
LIEUTENANT GENERAL (RETIRED) MICHAEL T FLYNN is a retired Army general with over 33 years of service in the United States military. His military career culminated as the Director of the Defense Intelligence Agency (DIA) and as the nation's highest serving military intelligence officer. After retiring from the Army in 2014 and as a private citizen, General Flynn went on to serve in a variety of business, educational, and non-profit roles, to include supporting veterans' organizations around the country, something he continues to do today. His public service included selection and service as a foreign policy advisor to several Republican U.S. presidential candidates (2016) and subsequent appointment and service as the National Security Advisor to the 45th President of the United States of America. General Flynn is a National bestselling author, holds three master's degrees, and is recipient of numerous military, intelligence and law enforcement awards. He is married with two sons and has several grandchildren.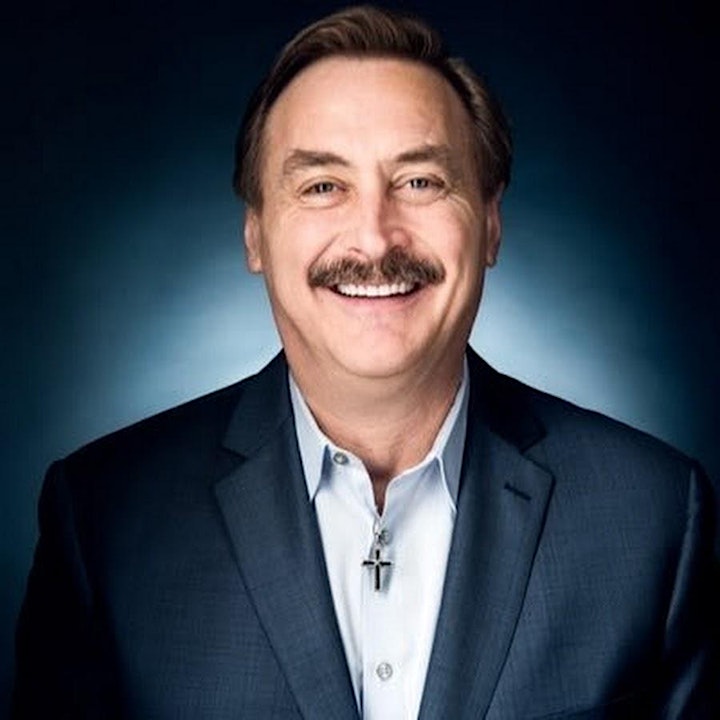 Mike Lindell, CEO of MyPillow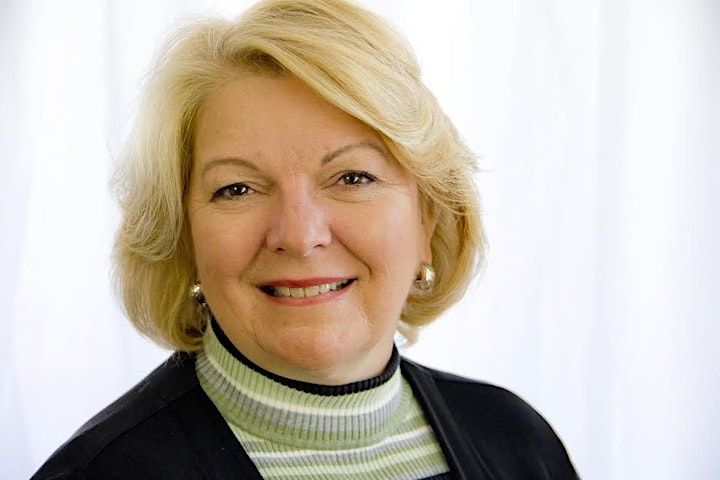 Dr. Sherri Tenpenny
Dr. Sherri J. Tenpenny is an osteopathic medical doctor, board certified in three medical specialties. Widely regarded as the most knowledgeable and outspoken physician on the adverse impact that vaccines can have on health, Dr. Tenpenny has been a guest on hundreds of radio and national television programs (including the Dr. Oz Show and the Today Show Australia). She has lectured at Cleveland State University and Case Western Reserve Medical School, and has been a speaker at conventions, both nationally and internationally, as a recognized expert on a wide range topics within the field of Integrative Medicine including breast health, breast thermography, women's hormones, medical uses of iodine and the adverse effects vaccines have on health.
Dr. Tenpenny is the author of several books, including best seller, 'Saying No To Vaccines'. She is contributing author for several other books including 'Textbook of Food and Nutrients in Disease Management'. Her articles for magazines have been published in over 10 languages around the world.
From 1986 to 1998, she was a full time Emergency Medicine physician and the director of the Emergency Department in Findlay, Ohio. Dr. Tenpenny's corporate experience includes serving as the Medical Director at Sanoviv Medical Center, a 40-bed hospital located in Rosarita, Mexico in 2008 and Chief Medical Consultant for Parker Hannifin, a Fortune 250 Company with 60,000 employees in 48 countries, from 2012 to 2014.
Currently, she attends to patients two days per week at Tenpenny Integrative Medical Center, located in Cleveland, Ohio, where patients from nearly all 50 states and 17 countries have gotten well using a combination of conventional and holistic therapies.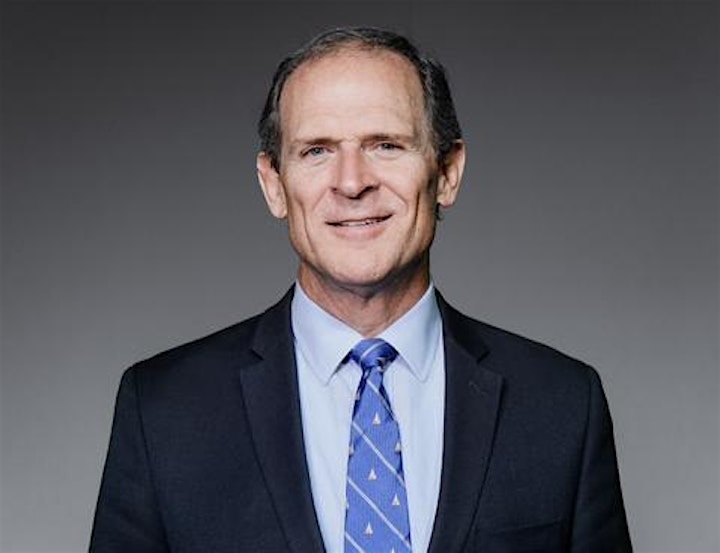 William J. Federer
William J. Federer is a nationally known speaker, best-selling author, and president of Amerisearch, Inc., a publishing company dedicated to researching America's noble heritage.
Bill's AMERICAN MINUTE radio feature is broadcast daily across America and by the Internet. His Faith in History television airs on the TCT Network on stations across America and via DirectTV.
TELEVISION: A former U.S. Congressional Candidate, Bill has appeared on: CSPAN, FOX, Hannity & Colmes, O'Reilly Factor, NPR, MSNBC, ABC-Time Warner Affiliates, CBN, TBN, INSP, TCT, FamilyNet, FamilyLand TV, The Eric Metaxas Show, Prager U, Todd Starnes "Starnes Country-FOX Nation, Coral Ridge Hour, 700 Club, AT&T Cable, Charter Cable, Danny Fontana Show, iLife TV, FOX Strategy Room with Brian Kilmeade, hosted CSPAN's George Washington Book Festival-February 26, 2000, CTN with Herman & Sharron Bailey, Andrew Wommack's The Gospel Truth, and numerous television documentaries.
RADIO: Bill has been interviewed on thousands of radio programs, including USA Radio Network, Salem Radio Network, Bott Radio Network, Michael Medved, Common Sense Radio w/Ollie North, D. James Kennedy's Truths that Transform, Phyllis Schlafly Live, Beverly LaHaye Live, G. Gordon Liddy, Clear Channel Radio, VCY America, RadioAmerica, Armstrong Williams, USA Radio Network, Judicial Watch, InsightMag.com, Michael Reagan and others.
PUBLICATIONS: Bill has been quoted or referenced in USA Today, Human Events, New York Times, Washington Times, Washington Post, Roll Call, Harper's Magazine, The Wanderer, George, St. Louis Post Dispatch, Fort Lauderdate Sun-Sentinel, England's Surrey Hants Star, Insight Magazine, TownHall.com, Crosswalk.org, DailyCaller.com and other publications.
BOOKS: Bill's first book "America's God and Country Encyclopedia of Quotations" has sold over a half-million copies. His works, which have been quoted by authors, politicians, leaders, journalists, teachers, students and in court cases, include:
AMERICA'S GOD AND COUNTRY ENCYCLOPEDIA OF QUOTATIONS
AMERICAN MINUTE-Events of American Significance Remembered on the Date They Occurred
AMERICAN QUOTATIONS CDROM
BACKFIRED-A nation born for religious tolerance no longer tolerates religion
CHANGE TO CHAINS-The 6000 year quest for control- Volume 1: Rise of the Republic
ENDANGERED SPEECHES-How the ACLU, IRS & LBJ Threaten Extinction of Free Speech
GEORGE WASHINGTON CARVER-His Life & Faith In His Own Words
ISLAMIC CONQUEST-PAST & PRESENT-A captivating 5-part DVD series on Political Islam's 1400 year War with the West
LIBRARY OF CLASSICS CDROM
PRAYERS & PRESIDENTS-Inspiring Faith from Leaders of the Past
SAINT PATRICK-The Real Story of His Amazing Life from Tragedy to Triumph
THE FAITH OF FDR –From Franklin D. Roosevelt's Public Papers 1933-1945
THE INTERESTING HISTORY OF INCOME TAX
THE ORIGINAL 13-A Documentary History of Religion in America's First Thirteen States
THE TEN COMMANDMENTS & their Influence on American Law
THE TREACHEROUS WORLD of the 16th Century & How the Pilgrims Escaped it
THERE REALLY IS A SANTA CLAUS-History of Saint Nicholas & Christmas Holiday Traditions
THREE SECULAR REASONS Why America Should be Under God
TREASURY OF PRESIDENTIAL QUOTATIONS
WHAT EVERY AMERICAN NEEDS TO KNOW ABOUT THE QUR'AN-A History of Islam & the U.S.
WHO IS THE KING IN AMERICA? & Who are the Counselors to the King?-An Overview of 6,000 years of History & Why America is Unique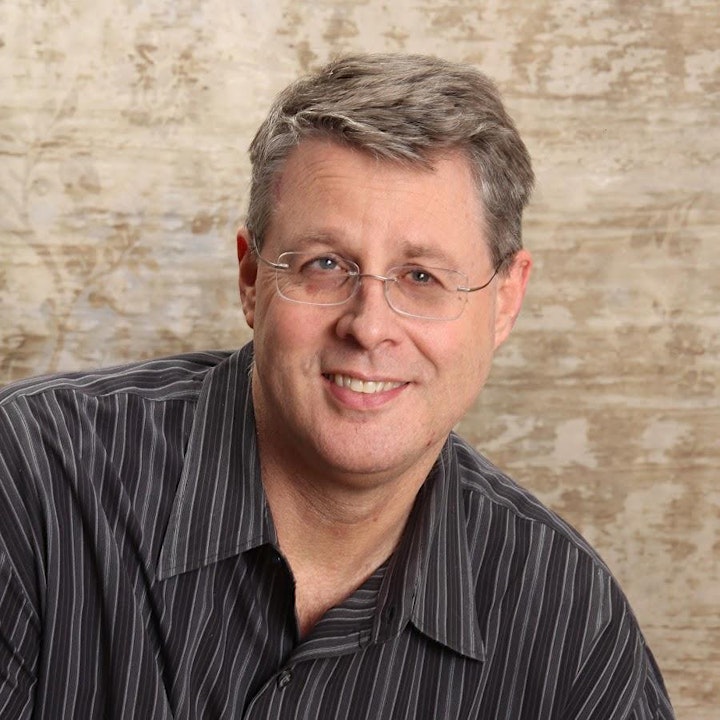 Andy Woods
Andy became a Christian at the age of 16. He graduated with High Honors earning two Baccalaureate Degrees in Business Administration and Political Science (University of Redlands, CA.), and obtained a Juris Doctorate (Whittier Law School, CA), practiced law, taught Business and Law and related courses (Citrus Community College, CA) and served as Interim Pastor of Rivera First Baptist Church in Pico Rivera, CA (1996-1998).
In 1998, he began taking courses at Chafer and Talbot Theological Seminaries. He earned a Master of Theology degree, with High Honors (2002), and a Doctor of Philosophy in Bible Exposition (2009) at Dallas Theological Seminary. In 2005 and 2009, he received the Donald K. Campbell Award for Excellence in Bible Exposition, at Dallas Theological Seminary.
In addition, he has authored and contributed to many Christian books and theological journals and speaks on a variety of topics at Christian conferences and churches. Andy has been married to his wife Anne since 1998 and they have one daughter, Sarah.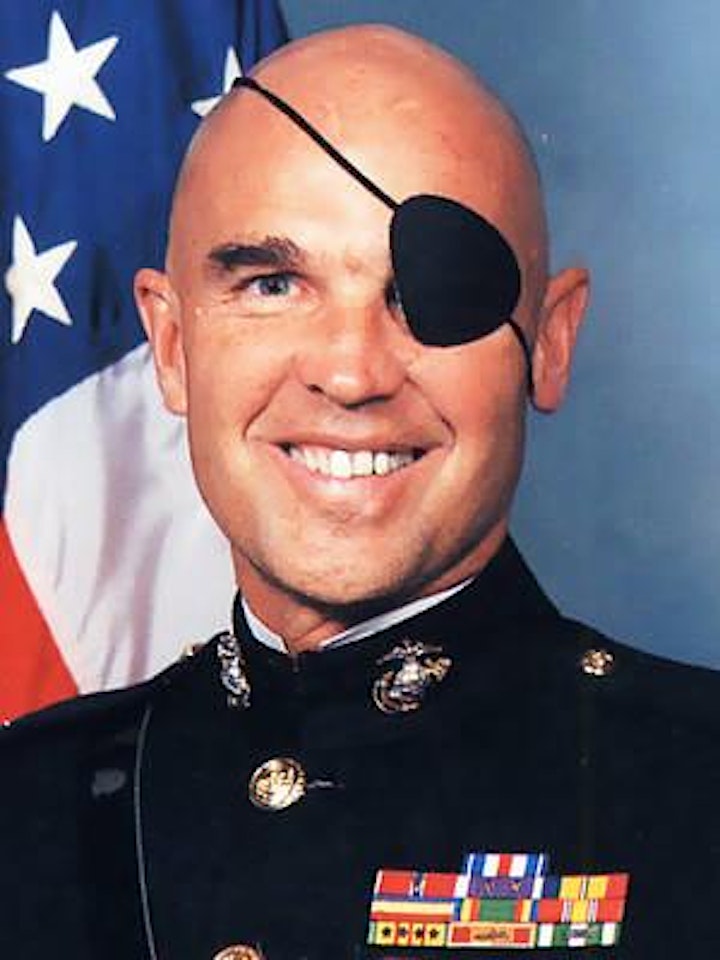 Patrick Cleburne McClary, III
First Lieutenant Patrick Cleburne McClary, III, USMC, Retired, known to thousands as "Clebe McClary," is an American hero. During the Vietnam War, while some of his contemporaries were staging anti-war protests and desecrating the American flag, the Lowcountry native was serving as a platoon leader in the First Reconnaissance Battalion. On the battalion's 19th patrol, the unit was attacked by the Viet Cong. Lieutenant McClary was seriously wounded, losing his left arm and left eye, yet he continued to lead his men. The numerous surgeries and long recovery period that followed could have taken a bitter toll, but he faced his rehabilitation with characteristic determination. In the years since, Lieutenant McClary has become a symbol of courage and hope to the many audiences around the world with whom he has shared his story.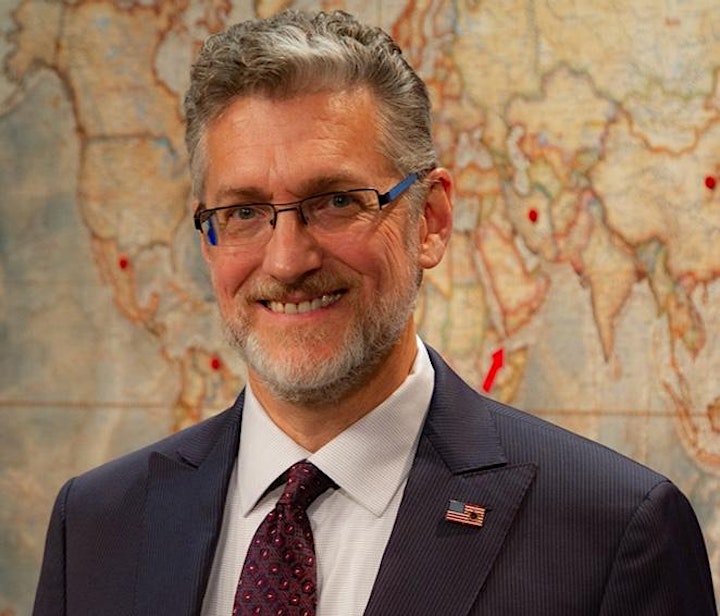 Kevin Freeman
Kevin Freeman is considered one of the world's leading experts on the issues of Economic Warfare and Financial Terrorism. He has consulted for and briefed members of both the U.S. House and Senate, present and past CIA, DIA, FBI, SEC, Homeland Security, the Justice Department, as well as local and state law enforcement. His research has been presented in critical DoD studies on Economic Warfare, Iran, and Weapons of Mass Destruction presented to the Secretary of Defense and the Under Secretary of Defense, Intelligence. He has traveled extensively with research trips to Russia and China and throughout Europe and the Americas. He is also a Senior Fellow at the Center for Security Policy and a Contributing Editor to The Counter Terrorist magazine.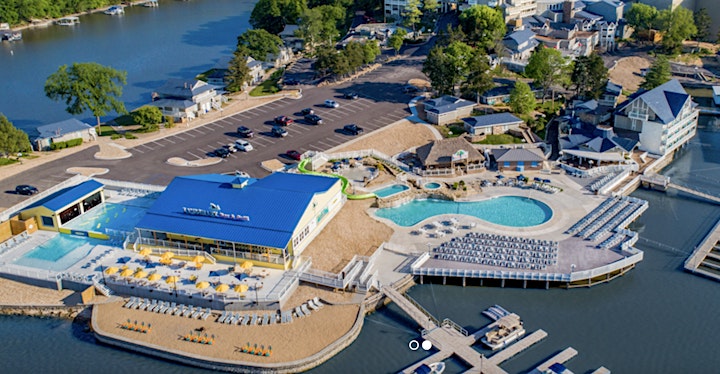 FREE TIME AT TAN-TAR-A
Test your swing with a round of golf on one or both of our championships courses, ready to challenge even the most seasoned players.
Rent boats, tubes, water skis or WaveRunners at our full-service marina. Dive into Timber Falls Indoor Waterpark, the only indoor waterpark at the Lake of the Ozarks, featuring rides, slides, and pools for the whole family.
And if you've got young kids and want to spend some time alone together, we've got you covered. Our friendly staff will oversee your little ones.
Due to the feedback of many of our attendees and to make the weekend more relaxing we are moving the Worldview Weekend north of Branson. This way you show up and park your car and do not have to leave the grounds the entire weekend. We have negotiated incredibly affordable room rates. The conference center is on the beautiful 1,500 miles of shoreline of Lake of the Ozarks. If you are flying in you will still fly into the Springfield, Missouri Airport that is about 90 minutes from the resort.
This is a great location for families. Bring your children and bring your grandchildren and let them enjoy the resort as well as a great Biblical Worldview Weekend. If you have children that are too young to attend the conference now they will have something to do with a relative or sitter while the rest of the family takes in the Worldview Weekend. Perhaps you want to come in a day early or stay a day longer. This is truly a vacation with a purpose.
If you were planning to take in some of Branson you can still do that before or after our conference as Branson is just about 90 minutes south of the conference center.
Don't delay. We will fill up fast with this new location and all it has to offer.
Click here to visit the Tan-Tar-A Resort website
For Reservations call 573-348-3131 and use Group Code WRLD

Dining
Start the morning off at JB's Boathouse Grill with a delicious breakfast, then head over to the pool to enjoy our namesake margarita at the Tiki Hut, our poolside bar. Enjoy the entertaining atmosphere at LandShark Bar & Grill where you can unwind with a cool concoction, classic American beach food and scenic views of the Lake of the Ozarks. After a long day in the sun, head over to our signature restaurant, Windrose Marker 26
Lakeside Dining, for an unforgettable dining experience and a great way to end your day at the Lake of the Ozarks.

Lose yourself in luxury at Driftwood Spa & Salon at Margaritaville Lake Resort Lake of the Ozarks. Rejuvenate body and soul with healing massage, soothing body treatments, organic wraps, body polishing and facials. Our Lake of the Ozarks spa uses natural herbs, sea salts and aromatherapy oils that add a healthy glow and look to your skin. Relax and refresh during your lakeside vacation at one of the finest day spas in the Midwest.