Description
2018 Women in Gaming Rally presented by Xbox
At Xbox we believe every woman has a place in games – whether you're a player, streamer, competitor or worker - women contribute every day to make our industry special. We're inspired and want to celebrate all you do to make the games we love happen – which is why we're excited to announce that we're expanding the Women in Gaming event at GDC from a luncheon to a full-day Rally on Tuesday, March 20th!
Join us during the day as we host a series of interactive sessions, workshops and discussions by impactful women from across the industry. Later in the evening we will wrap up the day with our keynote address and an evening reception in partnership with our friends from the Gaming & Disability community.
We're proud to announce that Lisy Kane (League of Geeks, Forbes 30 under 30) will be headlining our keynote address at 6pm PST.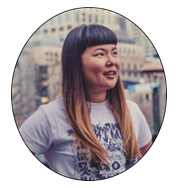 Every year we support an organization through a charitable donation, and this year we're proud to support Girls Who Code! If you'd also like to donate, please visit this portal, which will be open through our event in March.
We all make games happen – so mark your calendars and stay tuned to @WomeninGaming on Twitter and Instagram for updates on registration and speakers. We promise a day that will be insightful, refreshingly candid, and judgement-free. We can't wait to rally with you!
FAQ
Is this a ticketed event? Yes. You must RSVP to receive a ticket. Please bring your ticket and proof of identification with you to receive entry to the Rally.
Session attendance will be on a first-come, first-serve basis due to limited capacity of the space.
When will registration for the 2018 Women in Gaming Rally open? Follow Women In Gaming on Twitter and Instagram for upcoming details on the exciting schedule we have planned.
What do you mean by Rally? A rally for us means the coming together of people to show support for the same cause, and in this case it's a rallying of women to connect, empower each other and celebrate all our success. We see our rally as a positive day to feel great about being a woman in games.
What speakers / programming will be available? We have not announced our lineup of speakers or programming, but will make that available when registration opens in the new year.
Do I need to stay for the whole day? No. We understand you may have a busy schedule with GDC and other events happening. Your ticket allows you to drop in and out of the Rally throughout the day.
OTHER COMMUNITY EVENTS DURING GDC
We are throwing multiple events at GDC! Please consider joining us at any of these other community gatherings:
- Celebrating Latinx in Gaming
- Gaming & Disability Community Reception
ACCESSIBILITY ACCOMMODATIONS
If you require accessibility accommodations please do not hesitate to contact us through this site.
MICROSOFT ENTERTAINMENT POLICY
Microsoft's mission is to empower every person and every organization on the planet to achieve more. This includes Microsoft parties where we seek to create a respectful, friendly, fun and inclusive experience for all participants.
We do not tolerate harassing or disrespectful behavior, messages, images, or interactions by any party participant, in any form, at any aspect of the program including business and social activities, regardless of location.
We do not tolerate any behavior that is degrading to any gender, race, sexual orientation or disability, or any behavior that would violate the company's Anti-Harassment and Anti-Discrimination Policy, Equal Employment Opportunity Policy, or Standards of Business Conduct, even if the entertainment is not paid for by Microsoft. In short, the entire experience at the venue must meet our culture standards.
We encourage everyone to assist in creating a welcoming and safe environment. Please report any concerns, harassing behavior, or suspicious or disruptive activity to venue staff, the event host or owner, or the nearest event staff. We also encourage employees to contact their Microsoft Manager or our Business Conduct Hotline (1-877-320-MSFT or buscond@microsoft.com​) at any time if you feel a party is against our policy or inconsistent with the Microsoft culture.Outside the United States, call collect to 1-470-219-7087.
Microsoft reserves the right to refuse admittance to, or remove any person from a party at any time at its sole discretion.
We make this policy visible for all Microsoft parties so all attendees can see what is expected and what steps they should take if they see or experience behavior not consistent with this policy.