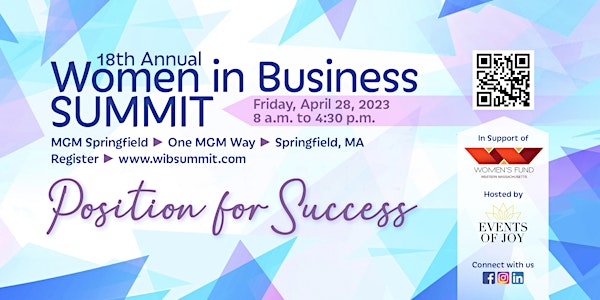 18th Annual Women in Business Summit
WIB Summit is a one day conference for female entrepreneurs and professionals. The 2023 theme is "Position for Success".
When and where
Location
MGM Springfield One MGM Way Springfield, MA 01103
About this event
8 hours 30 minutes

Mobile eTicket
Mission: To develop a strong community of female professionals by providing quality programming and resources that inspire and elevate opportunities for equity.
Who Attends: Diverse women who are part-time or full-time entrepreneurs, or professionals, who are looking to change their lives in a positive direction through learning, inspiration, and genuine connections with other female leaders.
8:00 AM - Registration
8:45 AM - General Session
10:00 AM - Breakout Sessions
From Crying to Thriving: Build a Business That Works For You - Presenter: Beth Pellettieri
Authentic and Unapologetic, Gracefully - building and maintaining an authentic, solid personal and business brand - Presenter: Tiffany Joy Murchison
Shine Beyond Your Job Description - How the power of your story allows you to become a leader beyond your resume. - Presenter: Andrea St. Louis
10:45 AM - Networking exercise with Jennifer Bouquot
12:00 PM - Lunch
12:45 PM - General Session featuring Panel discussion with Sistah Anyangō
2:00 PM - Breakout Sessions
Wellness Steps to Business Success - Presenter: Tamar Draughn
Achieving Happiness & Wealth by Redefining Success - Presenter: Kim Breiland
Impactful, Authentic, & Consistent Business Communications - Presenter: Samantha Williams
2:45 PM - Coffee Break
3:30pm - General Session
4:30pm - Event Ends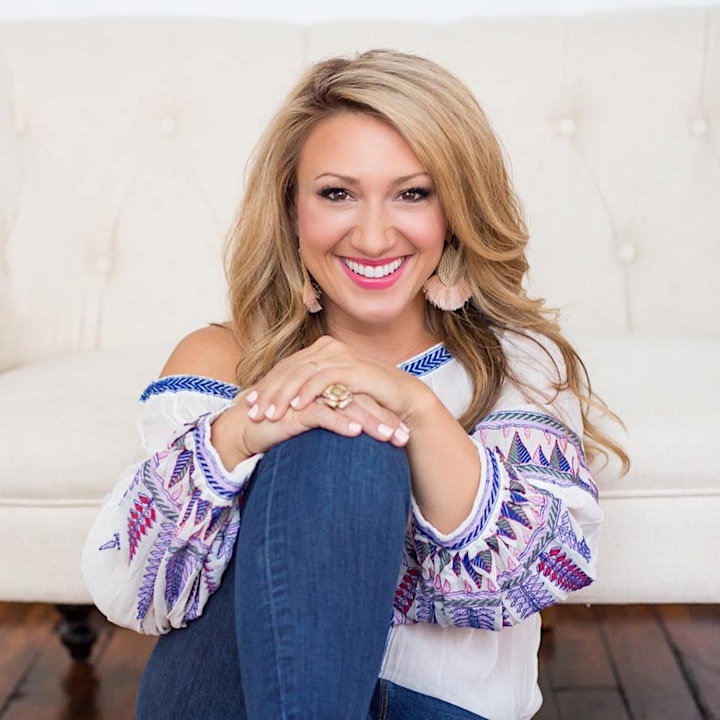 Ashley Kohl, Mistress of Ceremonies
Born and raised in South Hadley, Kohl is a graduate of Pioneer Valley Performing Arts High School and has danced for the majority of her lifetime. She spent 2 years studying dance in NYC, while working as a character performer for Disney at the World of Disney Flagship Store. Her six years of experience as a co-host and associate producer of WWLP-22News' NBC weekday morning lifestyle program Mass Appeal allowed her the chance to discover what fuels her soul and what her true purpose is: to bring joy to people of all ages and abilities through dance.
She opened "Ohana School of Performing Arts" in 2016, a dance studio that encourages inclusivity, kindness & goodwill while spreading peace & positivity through performance. She is the President & Founder of "One Ohana", a local non-profit that raises money to support local dancers and their passion for dance.
She was one of Western Mass Women's Magazines Top 25 Women to Watch in 2012, named "Top Woman in Television" and was named one of Business West "40 Under 40" in 2018. She currently works as a TV Correspondent for Season's Magazines / CT VOICE out of Connecticut. She has found true happiness and love with her fiancé Wade and loves spending time & making memories with her two children, Summer, 10 and Brody, 9.
"If you contribute to other people's happiness, you will find the true goal, the true meaning of life." - 14th Dalai Lama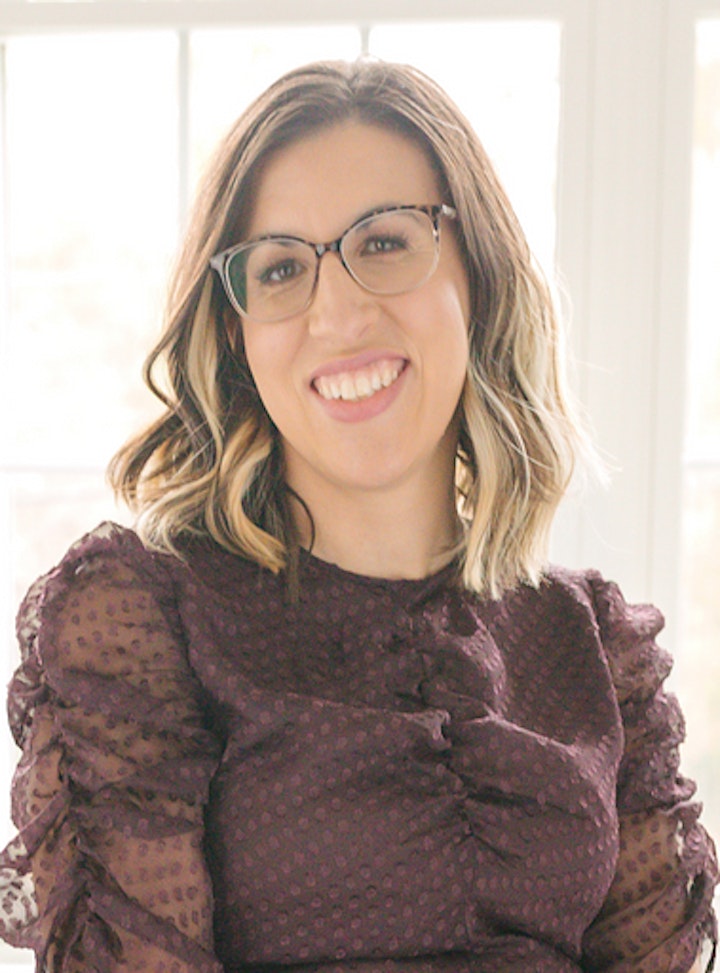 "From Crying to Thriving: Build a Business That Works For You" - Presenter: Beth Pellettieri
OBJECTIVES:
Your business needs you in your power.
Your needs and desires should be built right into your business systems.
By creating a business that works for you, you'll find fun, fulfillment, and prosperity.
You'll leave with a personalized roadmap for success.
Favorite Quote: "Every woman needs to know what it feels like to wield economic power." — Rachel Rodgers
Beth Pellettieri, MPH, is a Certified Martha Beck Wayfinder Life Coach. She guides individuals struggling with self-worth, burnout, and empathy exhaustion back into confidence, purpose, and financial satisfaction.
In addition to private coaching, Beth works with Cooley Dickinson Hospital in Northampton, MA to support health care workers. She's also facilitated workshops on "Feel-Good Goal Setting" to UMass Amherst CHAARG, "Emotional Well-Being for Entrepreneurs" to the Massachusetts Small Business Development Center, and "Reclaiming Self-Compassion and Joy During Difficult Times" to a variety of nonprofits, businesses, and schools during the COVID-19 pandemic.
Before becoming a life coach, Beth served as co-director for Empty Arms Bereavement Support, guiding families in Western Massachusetts through the experience of miscarriage, stillbirth and early infant loss. She also served as Project Manager for the Communities Putting Prevention to Work in Chicago, IL, supporting hospitals to become Baby-Friendly (a World Health Organization designation).
Beth holds her Masters in Public Health from the University of Illinois at Chicago, with a focus in Maternal and Child Health. She has also completed training with the Center for Mindful Self-Compassion in San Diego, CA and the Management Center in Washington, DC.
Beth Pellettieri lives in Northampton, MA with her husband and 3 kids. She loves slow hikes, acts of service, and laughing with the people she loves. For more information visit bethpellettieri.com, Instagram @bethpellettieri, or read her five-star reviews on Google.
Visit her website: https://bethpellettieri.com/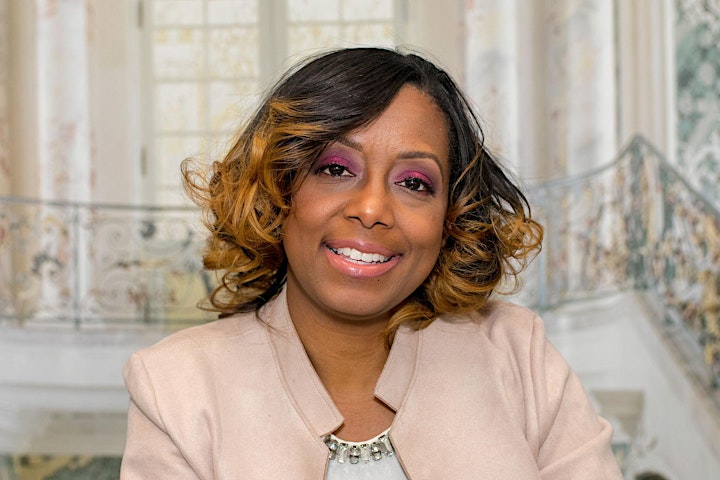 "Authentic and Unapologetic, Gracefully - building and maintaining an authentic, solid personal and business brand." - Presenter: Tiffany Joy Murchison
OBJECTIVES:
Being unapologetically and authentically you, with grace, makes room for you.
The best time to read the room is long before you arrive.
Too much familiarity breeds contempt. Healthy boundaries build respectful relationships, and tactfulness builds trust.
Finding your "However" power helps you to focus on and highlight your strengths and manage your weaknesses
Favorite Quote: "Do what you have to do so that you can do what you want to do!"
Tiffany Joy Murchison is a consummate communications professional and an influential entrepreneur leading a Brooklyn, NY-based boutique public relations firm.
As the founder and principal public relations strategist for TJM & Co. Media Boutique, Tiffany Joy leads a team in empowering brands to flourish by exposing them to ideal audiences through fully integrated, purpose-focused public relations and digital marketing strategies.
Tiffany Joy's professional experience spans several industries, from communications, technology, and financial services to publishing and entertainment. She also has over 20 years of experience in nonprofit board management. In 2019, TJ published her first e-book, PRY Until...The small business owner's guide to DIY public relations until you're ready to hire a pro. A second edition, which discusses managing reputation during social unrest and a health pandemic, was published in 2020.
Tiffany Joy holds a Bachelor's in Public Administration & Communication from The City College of New York, a Project Management Certificate from Villanova University, and a Business Certificate in Entrepreneurship from Cornell University. She is a mentor with the NYC Small Business Services #BENYC program supporting Black entrepreneurs. Tiffany Joy also serves as the NYC Chapter Leader of Women in PR and is on the board of Digital Girl, Inc., leading their PR & Fundraising committee. Tiffany Joy is on the Brooklyn Chamber of Commerce Board of Directors and is active on the M/WBE and Government Affairs Committees. However, her absolute favorite role is that of a mom. She and her family currently reside in Brooklyn, NY.
Visit her website: www.tjmandco.com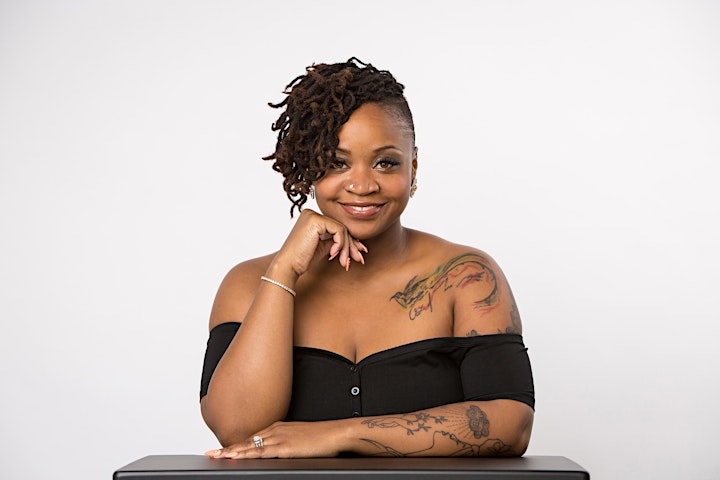 "Shine Beyond Your Job Description - How the power of your story allows you to become a leader beyond your resume." - Presenter: Andrea St. Louis
OBJECTIVES:
You are more than a job title.
You are an answer to someone's problem.
You can grow your influence beyond your resume experience by telling your story.
Favorite Quote: "God sends people to the places they are needed. If YOU are already there, the need would be met. Remember, you are an answer." Dr. Pam Ross, Get Ready to Fly
Andrea St. Louis is an Executive Coach, Writer, Business Consultant, Educator, and Speaker committed to empowering leading women of color to own their gifts, clarify their transformational message, and tell their story with authenticity. With over 10 years of writing experience and 8 years of career & workforce development experience, Andrea specializes in coaching busy professionals and entrepreneurs to grow their impact through powerful storytelling and intentional engagement in life-giving community. Her personal mission is to shift minds so lives will follow.
Through her business, The Tatted Professionals®, an executive coaching and strategy consulting agency, Andrea catalyzes high impact women leaders of color to move beyond job performance excellence and step into thought leadership so they can show up authentically, redefine professionalism, and make their mark on their industry. Through a deeply reflective and socially conscious lens, Andrea guides her coaching and consulting clients by affirming who they were created to be and cultivating language to share their vision with the world.
Andrea holds an MBA in Entrepreneurial Thinking & Innovative Practices from Bay Path University, an MA in Urban Ministry Leadership at Gordon Conwell Theological Seminary, and a Bachelor of Science in Management from Saint Joseph College (now University of Saint Joseph). She also holds a Life Coaching Certification from Destiny Training Academy, completed in 2018.
The eldest child of immigrant parents from the island of Jamaica, Andrea has lived experience learning to thrive and grow between cultures. She understands the complexity and significance of bringing one's whole self to the work we do. Andrea shares her life's journey with her amazing husband, Matt, and their two sons, Ethan & Isaac.
Visit her website: https://thetattedprofessionals.com/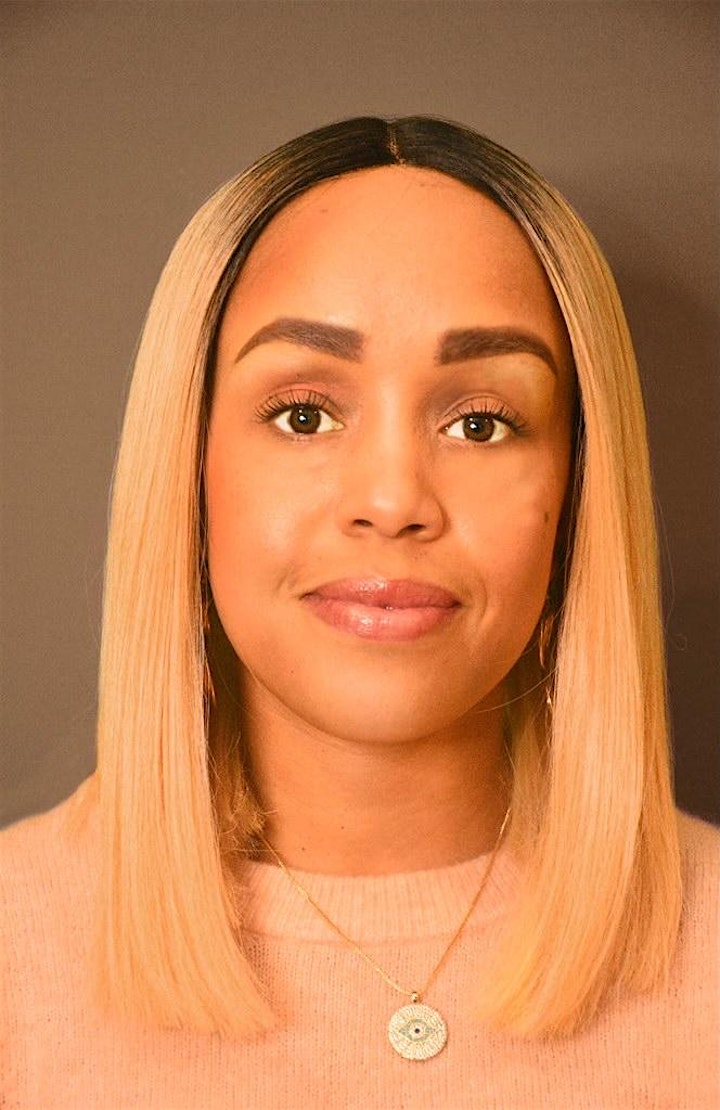 "Wellness Steps to Business Success" - Presenter: Tamar Draughn
OBJECTIVES:
Understand mental wellness as a vital part of business success.
Activate a mindful awareness of stress, anxiety, & trauma.
Utilize breathing & listening to the body as a thermostat to selfcare
Engage in mind-body strategies that support trauma recovery, anxiety reduction, & emotion regulation.
Visualize your personal selfcare plan parallel to your business plan
Favorite Quote: "No"- Rosa Parks
Tamar is a Licensed Professional Counselor (LPC) in Connecticut. She holds her M.A. in Counseling Psychology from Bowie State University in Maryland and a B.A. in Psychology from the University of Maryland. In 2004, she began her work in therapy with military families of the US Army in Europe.
As the CEO & Director of Integrative Medicine, Tamar provides trauma and stress recovery through mind-body techniques. She's also a thought leader in designing and operating diverse clinical and therapeutic community-based programming.
A dedicated practitioner, Tamar has achieved her goal of creating optimal treatments for her clientele by founding Phoenix Professional Services in East Hartford, Connecticut, in 2013. Phoenix Professional Services provides an array of social impact and holistic services such as trauma-focused mental health counseling, community development, and corporate wellness.
Tamar is known for her arsenal of mind-body strategies, as she utilizes over a decade of training, learned experience, innovation, and discernment to create impactful programs.
Tamar's training and certifications include Reiki Master Teacher, Holographic Sound Healer, Meditation Teacher, Breath-Work facilitator, Certified Workplace Mindfulness Facilitator, Women's Leadership, NLP Coaching, Life Coaching, RYT 200, and more. Aside from her trauma-focused clinical and mindfulness skills, she's trained in Eye Movement Desensitization Re-Processing Therapy and R-Tep / G-Tep.
Visit her website: https://phoenixpros.org/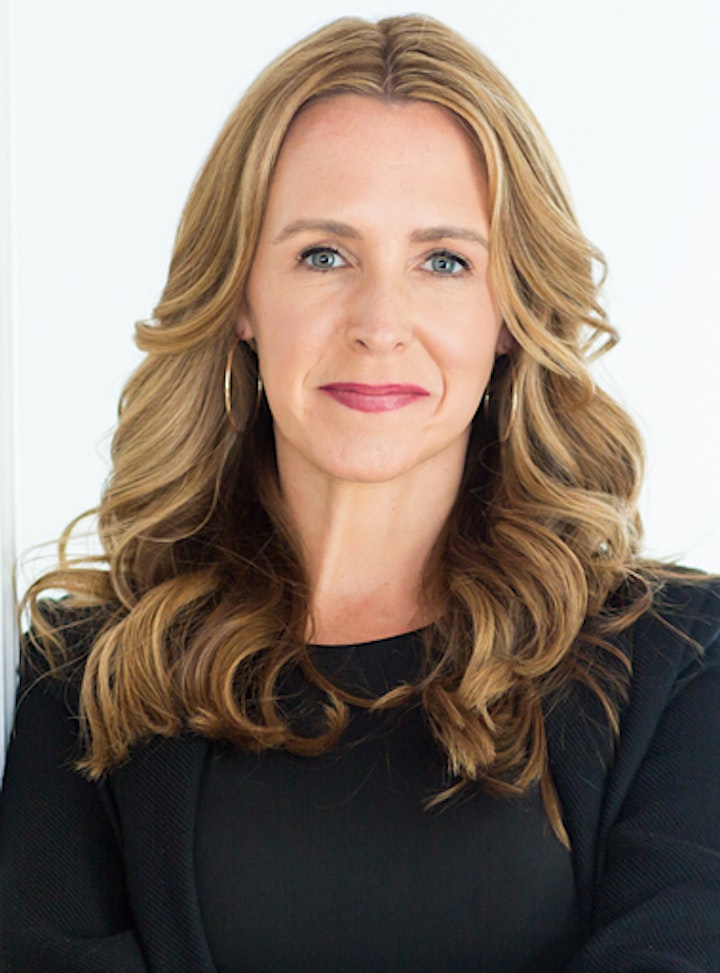 "Achieving Happiness & Wealth by Redefining Success." - Presenter: Kim Breiland
OBJECTIVES:
You are more than the zeroes in your business
Define your personal version of success to unlock unlimited potential
How to use (3) guiding principles for building clarity + confidence (& increasing your profit)
Unlock the key to happiness + greater wealth with a secret strategy
Kim Breiland is a business + mindset strategist, and whole living expert helping entrepreneurs around the world become even more successful by teaching them not just how to sustainably run their business, but how to do so without losing the absolute BEST version of themselves. From crafting an offer to marketing it, ensuring they have a strong entrepreneurial mindset -- and more -- Kim helps clients create a business and life they love.
Visit her website: www.kimbreilandcoaching.com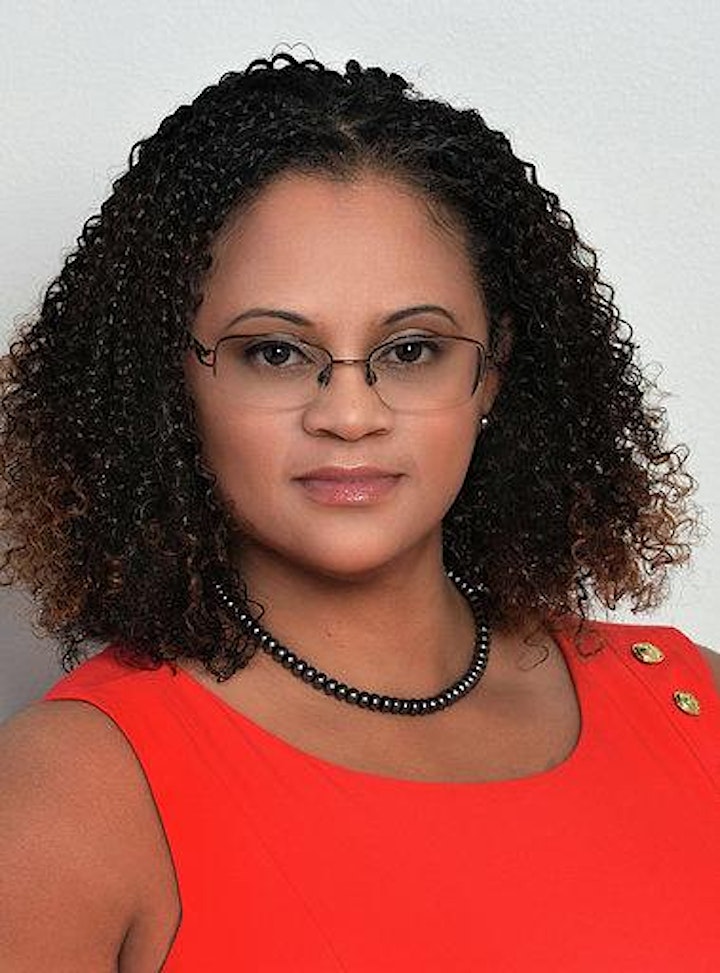 "Impactful, Authentic, & Consistent Business Communications" - Presenter: Samantha Williams
Attendees will learn how beneficial it is to:
Craft effective call-to-actions
Maintain consistency and authenticity in brand messaging
Keep audiences engaged through various touchpoints
Favorite Quote: "Where I excel is ridiculous sickening work ethic." - Will Smith
Samantha (Sammi) is a distinguished serial entrepreneur and content engineer with over twenty years of executive-level, corporate, and professional writing and digital content design experience. She is also a recognized business coach committed to supporting and building the Black community.
As an astute businesswoman and serial entrepreneur, Sammi has launched several companies, including 628 Digital Design, a full-service digital content design and marketing agency. Sammi is also the Owner of Melanated Business Coaching, providing intentional coaching specifically for Black women entrepreneurs. Sammi is also the Founder and President of the Collaboration of Minority Women Professionals (CMWP), with a mission to increase the visibility, capacity, and business profitability of professional Black women. CMWP was started in New Haven in 2018 and is now an international business resource for Black and minority women. Sammi leads the development, execution, and curriculum design for CMWP.
Sammi is a graduate of the inaugural Morgan Stanley Small Business Academy and the recipient of the Quinnipiac Chamber of Commerce 2020 Women's Achievement Awards for Community Impact, and she also received an award for Leadership from the Collaboration of Minority Women Professionals. Sammi was a Finalist for the 2022 CT Entrepreneur Awards, and she sits on the Board of Directors for Clifford Beers Clinic and Orchard House.
Sammi earned a Master's in Health Care Administration from the University of New Haven and a Bachelor's in Business Administration / Human Resource Management from York College – CUNY. Sammi has also earned certificates in Women's Entrepreneurship and Women's Leadership through the eCornell/Bank of America Institute for Women's Entrepreneurship. Sammi is also a certified Six Sigma Green Belt and Notary Public.
Visit: https://www.628digitaldesign.co/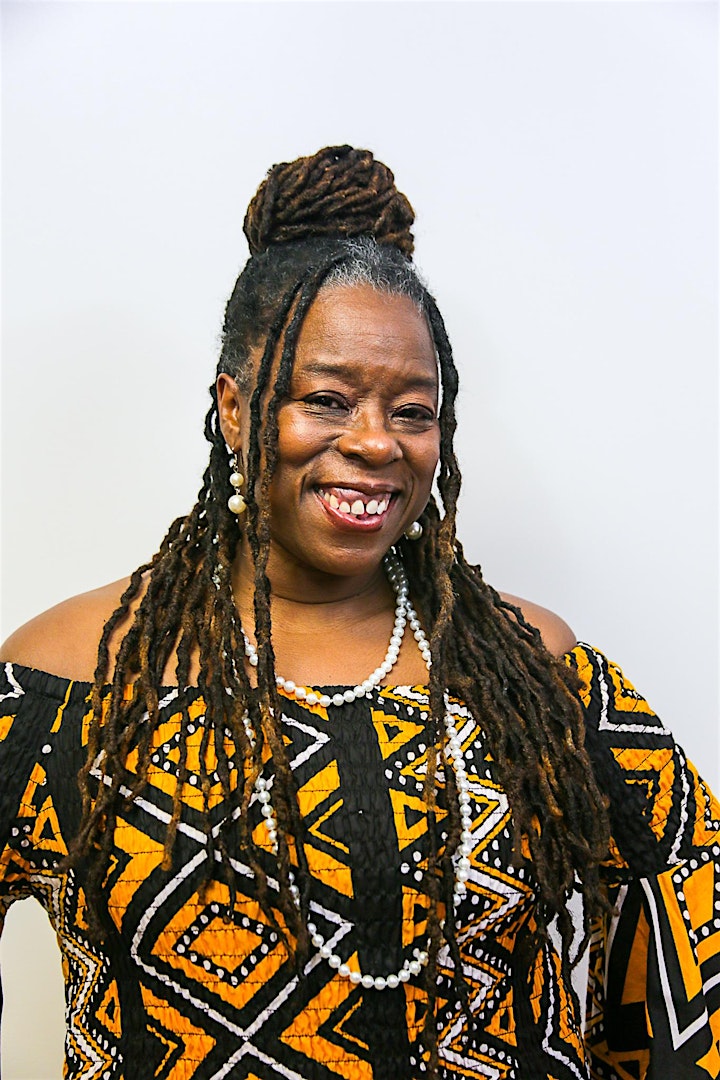 Sistah Anyangō Yaa Asantewaa, Founder/CEO of The FLYY Movement will serve as our Chief Movement Motivator for the 18th Annual Women in Business Summit.
Sistah Anyangō is the Founder and CEO of The FLYY Movement, LLC. She is an awardwinning Empowerment Freedom Coach, Motivational Speaker, Master Teaching Artist, and Executive Coach.
Sistah Anyangō holds a bachelor's degree in both English and Afrikan American studies as well as a Master of Arts degree in Afrikan American Studies. At the Hartford Family Institute Center for Psychotherapy & Healing Arts, Sistah Anyangō a Phase 3 trainee of the HFI Body Centered Psychotherapy Training Program. She also holds her Family Development Credential through the Connecticut Family Development Institute, which is a program of University of Connecticut's Center for the Study of Culture, Health & Human Development and the Office of Early Childhood. She also received her Middle Management Certification through the City of Hartford's Department of Families, Children Youth and Recreation. Services. Sistah Anyangō is licensed to teach Zumba® Basics I, Zumba® Basics II, Zumba®Gold, Zumba Kids®, Zumba® Toning® and Strong by Zumba®.
For over fifteen years, Sistah Anyangō has been using her experiences to help individuals, primarily women over forty, to discover themselves, create a road map on how to get there, and coached them along the way to give support and encouragement. In addition to her over forty years of experience as a dancer and master teaching artist in various dance mediums, Sistah Anyangō has also been a university visiting lecturer, where she developed the "Afrikan Dance & Folklore; An Experience of Movement & Music of the Diaspora" course offering. As a workshop engager, she has developed the following topics: "Mindfulness through Movement & Music", "The Hell of Brokenness Through Fire", "How Can We Love Ourselves to Peace from Broken Pieces" and "Live in Soul Happiness".
Sistah Anyangō has also created events and programs in schools, community agencies, and institutions of higher learning. Recently she has implemented Workplace Wellness to help organizations create a Culture of Self-Care. Additionally, she has developed team building, goal setting and executive coach modules for organizations.
For her work in the community, as the founder and CEO of The FLYY Movement, Sistah Anyangō has been recognized and received an award by the following entities: Project Resiliency, Circle of Hands, Campaign for Peace, 100 Women of Color, You are Beautiful, When Destiny Meets Purpose, Phenomenal Women in Business.
Visit her website: https://www.theflyymovement.com/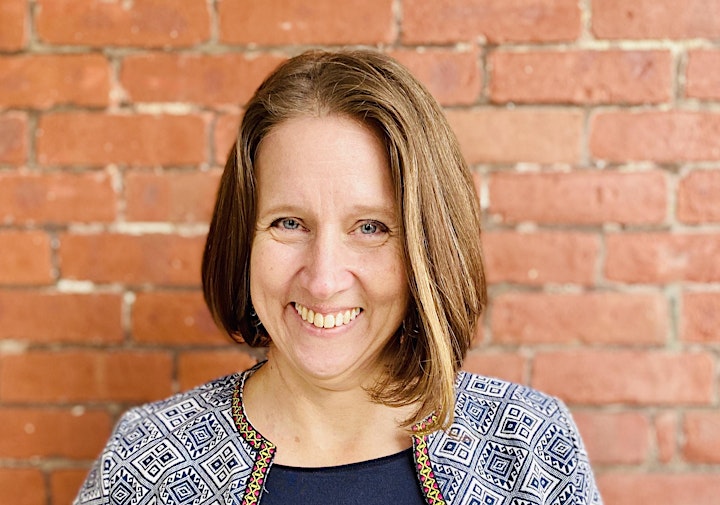 Jennifer Bouquot, SHRM-SCP, MBA
Moss Corporation
Chief People Officer
Jen Bouquot is currently the Chief People Officer at Moss Corporation/epiq Insurance Agency. She has over 20 years of experience in Human Resources and Leadership Development. Jen loves to partner with business leaders to build cultures that unlock the full potential for each employee inclusively and creatively inspiring people to be their best selves. Jen also has passion for Executive and Career Coaching and loves to help individuals match their passion to their careers.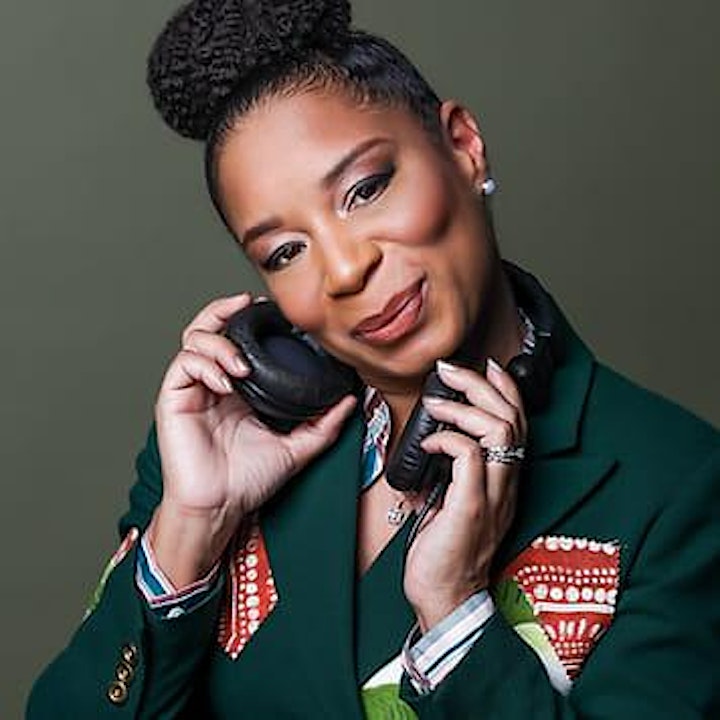 Music provided by:
Qiana "DJ Q-Boogie" Coachman
Music and Event Consultant
Founder of Female DJ Association
and She's the DJ Podcast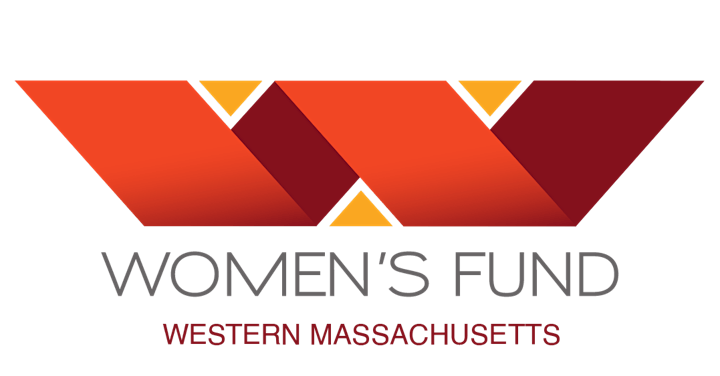 Each year WIB Summit spotlights a charity to help build awareness and provide support of goods and/or cash donations for the organization.
This year we've selected the Women's Fund of Western Massachusetts (WFWM).
WFWM Mission Statement
The Women's Fund of Western Massachusetts fuels progress toward gender equity by funding the most promising solutions, collaborating with results-oriented partners, and by elevating the collective power of local women to take charge, and to lead with purpose. To learn more, visit https://www.mywomensfund.org/
Impact of the WFWM
Transformative and Responsive Funder. The Women's Fund has awarded $2.5+ million in grants to over 120 nonprofits in Western Massachusetts.
Empowered Women Leaders. The Women's Fund has supported 427 women stepping into their leadership.
Collaborative Partnerships. The Women's Fund has guided 329 volunteers through their board and committee membership.
Advocates. The Women's Fund has connected with over 4,000 individual donors, 311 corporations, and 336 foundations and organizations.