Location
Sheraton Springfield
1 Monarch Place
Springfield, MA 01144
18th Annual Self Advocacy Conference In Person & Virtual
About this event
Don't miss out!
This year's conference promises to be one of our best yet! Starting with our theme Building Friendships and a keynote presentation from Dr. Temple Grandin the conference will give you a chance to enjoy…
 Interesting workshops about all different kinds of friendships, relationships and human connections
 A variety of different resource tables to explore and learn from
 Friendly environment to socialize and meet new people
While we are extremely excited to gather in person for this year's West Region Self Advocacy Conference we recognize that many in our community may still be hesitant or be facing circumstances that might make attending in person events difficult.
In light of this we have decided to offer a partial virtual option. For a $5 registration fee virtual attendees will be able to participate in our keynote presentation from Dr. Temple Grandin, awards ceremony and a Q&A with Central West Area DDS Representative Anthony Keane.
Please share this across your networks. Thank you for your support! 
Schedule
9:00am—10:00am Registration—Visit our Resource Tables
10:00am – 10:15am: Introduction: Main Ballroom
10:15am – 10:30am: Remarks from special guests
10:30am – 11:00am: Keynote Presentation Dr. Temple Grandin
11:00am – 11:15am: Break
11:15am – 12:15pm: Morning Workshops
12:15pm –12:30pm: Break
12:30pm – 1:30pm: Lunch
1:30pm – 1:45pm: Awards Ceremony
M.A.S.S. Announcements
1:45pm – 2:00pm: Break
2:00pm – 3:00pm: Afternoon Workshops
3:00pm - 3:30pm: Raffle Drawings
Morning Workshops
Westfield Self Advocacy Presents
Why Friendship Matters - Ballroom South
Self Advocacy Impact Lab Presents
Connecting Through Activism - King Edward Room
Creating Inclusive Community:
A Discussion of Race & Identity - Longford Room
Afternoon Workshops
Open Door Club Presents
Building Friendships & Networking - King Edward Room
Let's Talk about Sex! - Longford Room
Team-building Puzzle Game - Ballroom South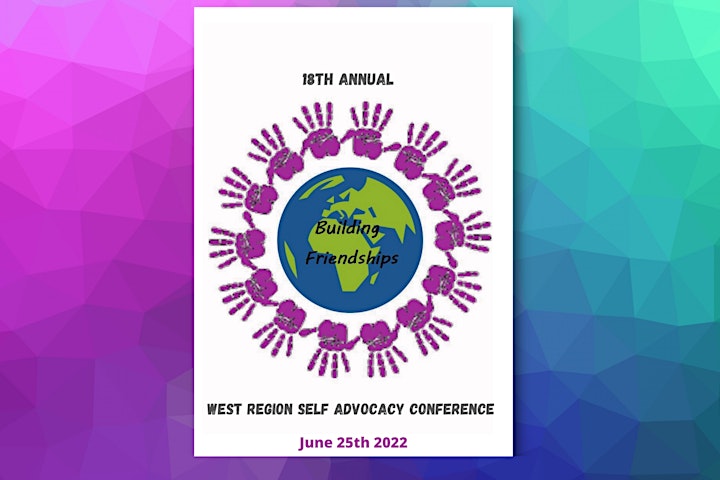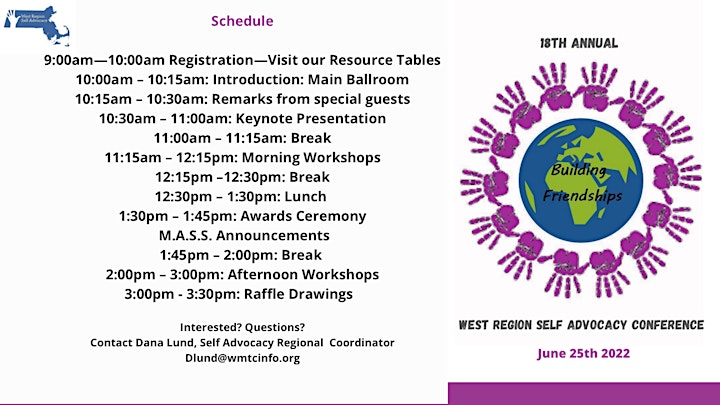 Keynote speaker Dr. Temple Grandin