Description
18th Annual TEI-Sponsored LB&I Northeastern Compliance Practice Area Conference
Wednesday, September 25, 2019
The Tax Executives Institute – New York Chapter is once again partnering with the IRS to bring you LB&I Northeastern Compliance Area updates on a variety of topics.

Among the highlights of this year's conference:

LB&I Examination Update: Nikole Flax, LB&I Deputy Commissioner, Barbara Harris, Director of NECPA, Darlena Billops-Hill, DFO- North Atlantic and Nancy Wiltshire, DFO – Mid-Atlantic will provide LB&I Examination Process Updates.
International Tax Update: An LB&I Update on TCJA, Campaigns, the Large Corporate Compliance (LCC) Program are among the topics to be discussed on the panel which includes John Hinding, Director, Cross Border Activities and Orrin Byrd, DFO, Cross Border Activities and Brendan T. O'Dell, Senior International Advisor, Pass Through Entities.
Global Tax Issues Update: John Hinman, DFO, Transfer Pricing Practice, Nancy J. Lee, FATCA Program Manager (Acting), Nicole Cammarota, Senior Counsel, and Elizabeth P. Flores, Senior Level Deputy Area Counsel will be part of a panel discussion on global tax issues including Transfer Pricing and FATCA
Appeals Updates: Reinhard Schmuck, Program Manager of Appeals, Paul Darcy, Senior Counsel and Dawn Schmidt, Appeals Officer will speak on a panel regarding the latest developments in Appeal Elizabeth P. Flores, Senior Level Deputy Area Counsel and Abigail Foster Dunnigan, Associate Area Counsel will discuss recent Court decisions.
Please see the latest draft program below for details, including the distinguished group of practitioners who will be participating in the panel discussions.

The Conference also allows for numerous opportunities for networking and one-on-one interaction during breakfast, coffee breaks and lunch.

The conference will be held at the Ted Weiss Federal Building, 290 Broadway, 30th floor. Space is very limited in the facility and consequently, registration will be on a first come, first served basis. I urge you to mark your calendar and plan to attend this event. New York CPE credits will be awarded to participants.

We look forward to seeing you on September 25. Please contact me, TEI chair of the conference, should you have any comments or questions.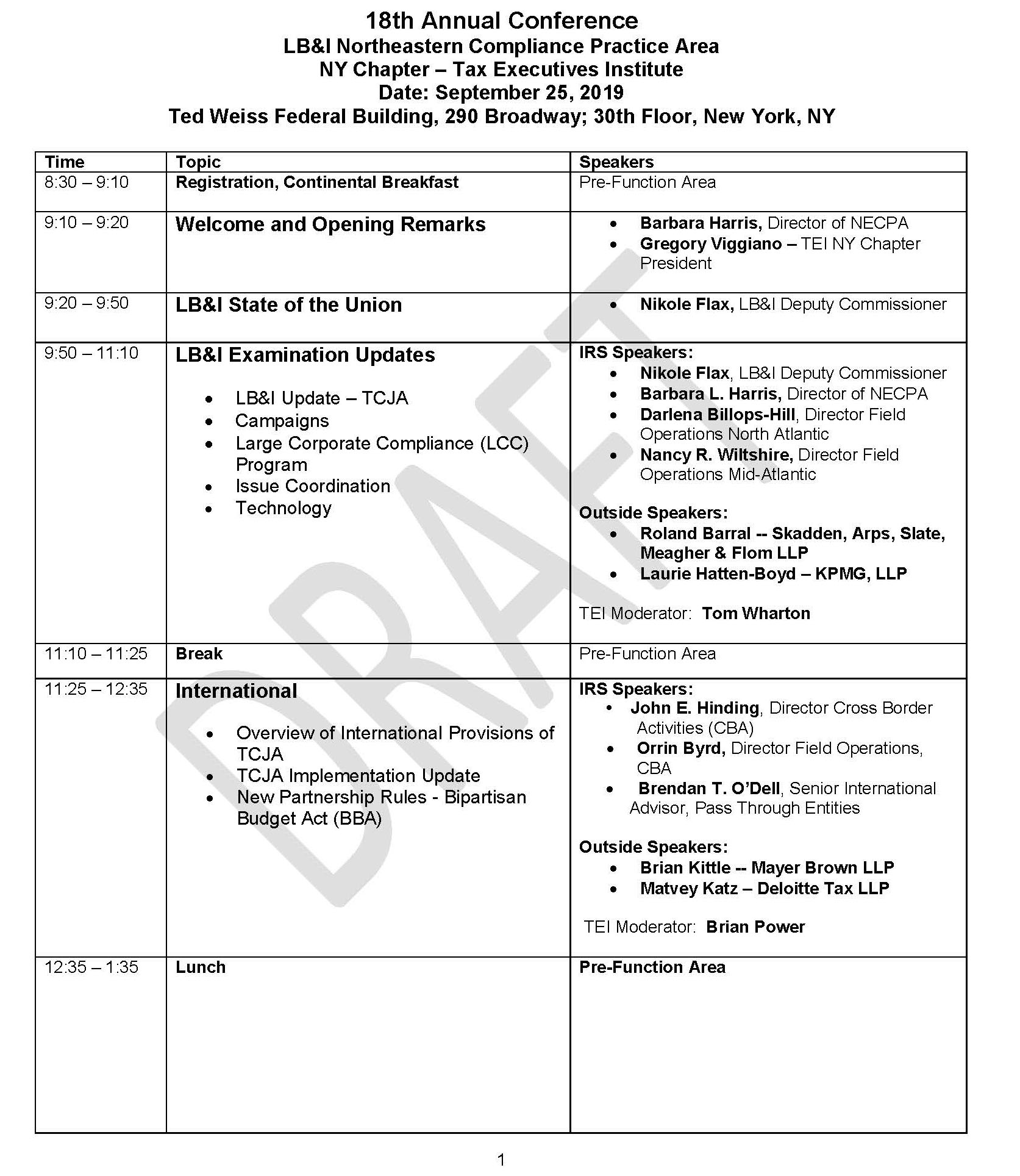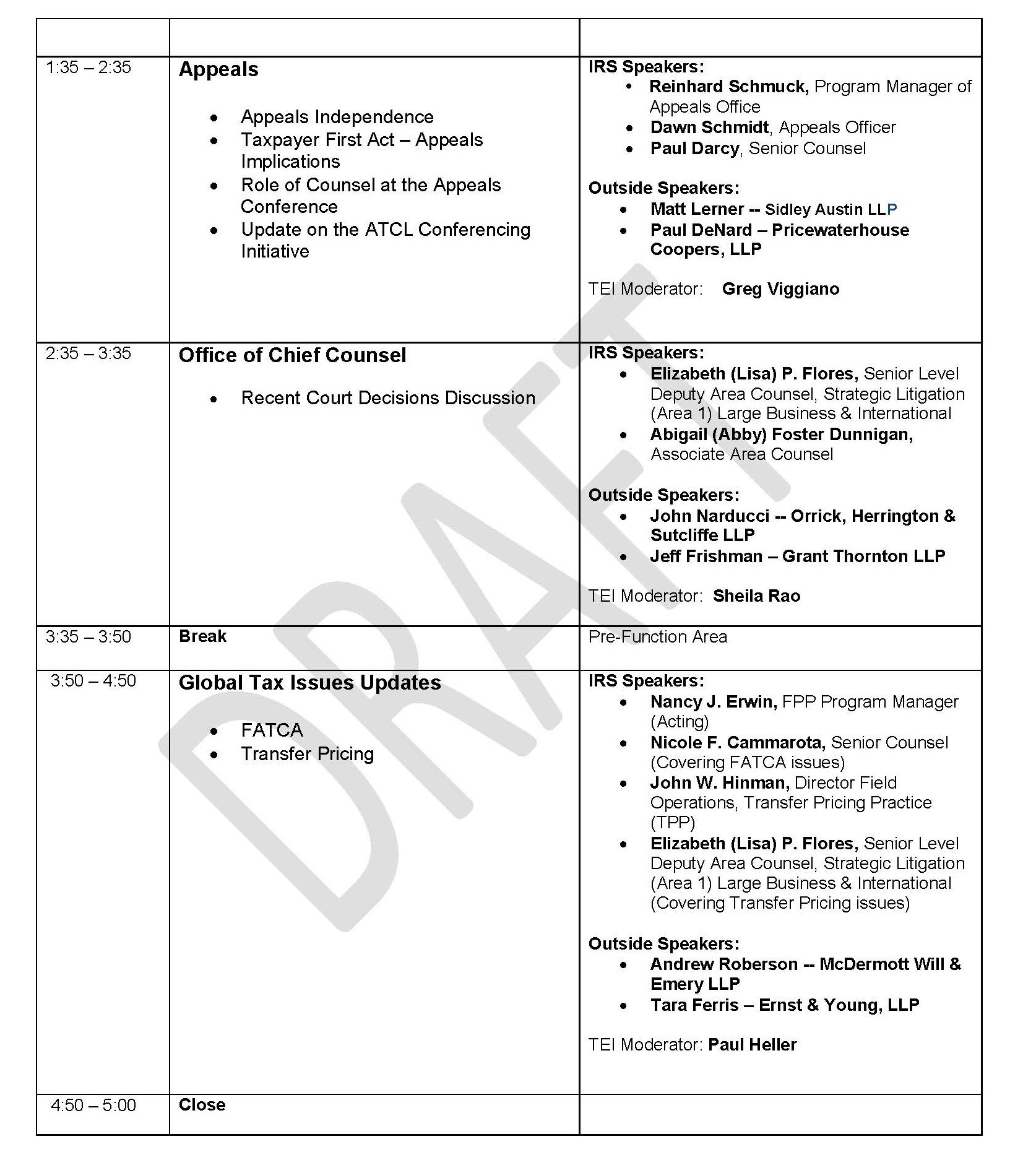 Paul Heller
TEI Conference Chair
Paul.heller@rbc.com