18th Annual Susan Harryman Lecture: "Cortical Visual Impairment in Children with Cerebral Palsy: Identification, Assessment and Intervention"

Thursday, October 26, 2017 from 4:00 PM to 7:00 PM (EDT)
Event Details
This presentation will provide information about cortical visual impairment-the leading cause of pediatric visual impairment in First World nations.  Although the causes of CVI are diverse and the degree of additional disability varies, there are some consistent ways to identify and assess children with CVI.  The characteristic behaviors associated with CVI are the stable elements that are common across all individuals with CVI.  These characteristics will be described and principles for evaluation and intervention will be described with special consideration of CVI in children with cerebral palsy.   
Course Objectives
The attendee will-
1) Be able to identify diagnostic criteria for CVI
2) Be able to identify the medical causes associated with CVI
3) Be able to identify the clinical visual and behavioral characteristics associated with CVI
4) Be able to describe the medical and educational profiles of a cohort of 350 individuals with CVI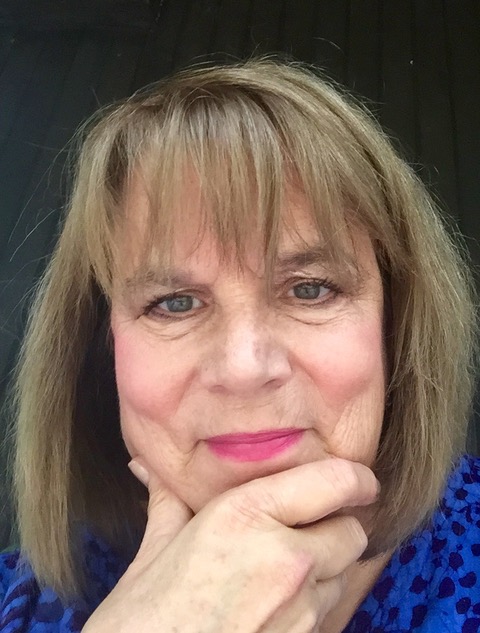 Christine Roman-Lantzy, Ph.D., is the director of the Pediatric VIEW (Vision Information and Evaluation at West Penn Hospital) Program at Western Pennsylvania Hospital in Pittsburgh, and a private consultant for CVI Resources. A teacher of visually impaired students, certified orientation and mobility specialist, and infant developmentalist, Dr. Roman-Lantzy served as the first CVI Project Leader for the American Printing House for the Blind. She is consultant to the Delaware, Maryland, Vermont, and West Virginia CVI Mentor Training Project and to the New England Deaf-Blind CVI Advisor Training Project, projects that aim to create a pool of professionals trained in working with students with cortical visual impairment (CVI) as well as to the Watson Institute in Sewickley, Pennsylvania.
Dr. Roman-Lantzy was previously the director and assistant professor in the Program in Visual Impairment at Marshall University Graduate College, South Charleston, West Virginia; research assistant professor at the University of Pittsburgh Special Education- Vision Studies Program; and Infant Developmentalist in the Neonatal Intensive Care Unit of Western Pennsylvania Hospital and the Children's Home of Pittsburgh. She has contributed journal articles and book chapters on orientation and mobility, children with multiple disabilities, and visual assessment for infants and has presented lectures and workshops on cortical visual impairment all over the United States and around the world. Her first book, Cortical Visual Impairment: An Approach to Assessment & Intervention was published in 2007; the revision will be available in fall 2017.  Her second book, Cortical Visual Impairment: Advanced Principles, will be available by the end of 2017.
Since first working with children who had CVI in the mid-1970s and then completing her doctoral dissertation on the subject in 1996, Dr. Roman-Lantzy has worked with over 1,000 children with CVI in a variety of settings, from which experience her approach to assessment and intervention has evolved.
Schedule
4:00 pm registration
4:30-6:30 pm presentation
6:30 pm d'ouvres and networking
About the Susan Harryman Cerebral Palsy Lectureship
The Harryman Lecture was created in honor of Susan Harryman, who served as the Director of Physical Therapy at Kennedy Krieger for 36 years. She is recognized for her clinical excellence and contributions, particularly in the area of cerebral palsy, her advocacy for individuals with disabilities and her influential mentorship to healthcare professionals and parents.
Parking is free and is available in the Ashland garage adjacent to the 801 Broadway Outpatient Center. Please bring your ticket with you for validation.
Please email us if you are in need of any special accomodations.
Save This Event
When & Where

Tilghman Auditorium at Johns Hopkins Hospital
720 Rutland Avenue
Baltimore, MD 21205


Thursday, October 26, 2017 from 4:00 PM to 7:00 PM (EDT)
Add to my calendar
Organizer
Physical Therapy Department Kennedy Krieger Institute
Kennedy Krieger Institute is an internationally recognized institution dedicated to improving the lives of individuals with developmental disorders of the brain, spinal cord, and musculoskeletal system through:
Patient Care--Specialists from various fields and disciplines work together to evaluate, diagnose, and create individualized treatment plans to guide patients and families through all stages of care.
Research and Professional Training--Our innovative research and professional training programs are leading the way in the understanding, prevention, and treatment of a wide range of developmental disabilities.
Special Education--We offer a number of school-based, hospital-based, and recreational programs designed to unlock the promise inside our students through innovative and customized educational approaches.
Community--We are committed to helping people with developmental disabilities achieve their potential and enjoy success in community life by providing access to resources, services, and model programs.
18th Annual Susan Harryman Lecture: "Cortical Visual Impairment in Children with Cerebral Palsy: Identification, Assessment and Intervention"