Description
Schedule of Events
10:00 a.m. - Check-in, warm-up, Silent auction bids open
11:00 - Lunch with Guest Speaker Roy Helu, Jr
12:30 p.m. - Shotgun Start
Refreshments, raffle and pin prizes, silent auction, team awards: After conclusion of golf


We are pleased to have Roy Helu, Jr as our guest speaker for the luncheon.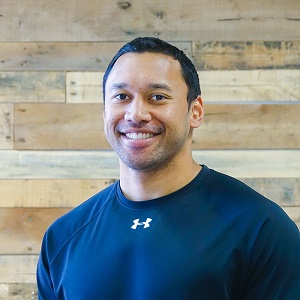 Come hear Roy Helu, Jr. tell his story of football, life and faith. Roy was a standout running back with the Nebraska Cornhuskers, where he broke the single-game rushing record along with many other accomplishments in his time with the Huskers. He was drafted and played in the NFL with the Washington Redskins, setting a franchise record with the most receptions in a single game. He finished his career with the Oakland Raiders. Read more about our speaker HERE.
Earlybird registration for individuals and teams is available if registered by June 18th (price is $130/individual and $520/team). After June 18th, the price is $135/individual and $540/team.


Please note - the event is limited to 27 teams.
Click the Register button today to reserve your ticket for lunch only, to register for golf or to purchase a sponsorship.
REFUND POLICY: Contact CBMC Lincoln
---
Below is a list of 2019 sponsors thus far, and more are being added each week! Our sponsorship packages (make this a hyper link to the sponsors web page) offer an outstanding opportunity to gain excellent exposure as an outstanding member and supporter of the Lincoln community. We have developed a set of sponsorships for all budgets and sponsorship levels. Please consider partnering with us in the CBMC Golf Classic as a sponsor, and/or donating raffle or silent auction items. Your participation is appreciated very much!
2019 Golf Classic Sponsors
Carlson Projects - Speaker Sponsor
The McEwen Group, Wealth Management - Speaker Sponsor
Edward Jones - Financial Advisor: Don W Montgomery - Bronze Sponsor
Star City Heating / Cooling - Goodie Bag Sponsor
Energy Pro Electric - Goodie Bag Sponsor
Joel Vlasnik - Waddell & Reed Financial Advisor - Golf Cart Sponsor
Deck City - Luncheon Sponsor
Honda of Lincoln - Popcorn Sponsor
Shelter Insurance - Mike Scheffert, FSCP - Beverage Cart Sponsor
Anderson Auto Group - Hole in One Sponsor
Jason Dworak, UBS Fiancial Services, Inc. - Tee Box/Hole Sponsor
Allo Communications - Tee Box/Hole Sponsor
LI-COR Biosciences - Tee Box/Hole Sponsor
Mid-Alliance Insurance - Tee Box/Hole Sponsor
Money Smart, Inc - Tee Box/Hole Sponsor
Central Financial Services - Tee Box/Hole Sponsor
Premier Golf Fitness - Tee Box/Hole Sponsor
Union Bank & Trust - Tee Box/Hole Sponsor
Heaven's Best Carpet Cleaning - Tee Box/Hole Sponsor
Angie Olsen & Amy Mosser – Woods Bros Realty - Tee Box/Hole Sponsors
Stephens & Smith Construction Co, Inc - Tee Box/Hole Sponsor
Exit Reality Professionals - Tee Box/Hole Sponsor
Freddy's Frozen Custard & Steakburger - Tee Box/Hole Sponsor
Ashley Person - SimpliCity Real Estate - Tee Box/Hole Sponsor
Image Inflators - Tee Box/Hole Sponsor
Cornhusker Bank - Tee Box/Hole Sponsor
Northland Pure - Bottled Water Sponsor
---
Many thanks to our 2018 sponsors:
Carlson Projects - Speaker Sponsor
The McEwen Group, Wealth Management - Speaker Sponsor
ALLO Communications - Bronze Sponsor
Steven Tonkin, ChFC, CFP Financial Advisor - Goodie Bag Sponsor
Joel Vlasnik - Waddell & Reed Financial Advisor - Golf Cart Front Sponsor
Honda of Lincoln - Popcorn Sponsor
Exit Reality Professionals - Beverage Cart Sponsor
Anderson Auto Group - Hole in One Sponsor
Premier Golf Fitness - Tee Box / Hole Sponsor
Cornhusker Bank - Tee Box / Hole Sponsor
LI-COR Biosciences - Tee Box / Hole Sponsor
Mid-Alliance Insurance Assoc, LLC - Tee Box / Hole Sponsor
Freddy's Frozen Custard & Steakburgers - Tee Box / Hole Sponsor
Stephens & Smith Construction Co, Inc. - Tee Box / Hole Sponsor
ChefauChef - Tee Box / Hole Sponsor
Vivid Sign Co. - Tee Box / Hole Sponsor
UBT Union Bank & Trust - Tee Box / Hole Sponsor
DIGITECH - Silver Sponsor and Tee Box / Hole Sponsor
Norland Pure (Lincoln's own bottled water Co.) - Bottled Water Sponsor