Description

Join Moyer Indoor | Outdoor on Wednesday July 11, 2012 for their 18th Annual 5K race, Kids' Run, and Fitness Walk. The event will begin at 6:00pm at Souderton Community Park. The Kids 1K will begin at 6:30. Click here to view pictures from last year's event!
About the Event:
Please see race map below.

Every participant receives a designed t-shirt to commemorate the event!

Restroom facilities are available onsite.

Plenty of water and music throughout the course to keep your energy level high.

Pizza, popsicles, water and more after you cross the finish line!

We'll also have plenty of 5 year age group awards to give away!

Please select from the event options above to purchase your tickets.
Current customers are eligible to receive a $5.00 discount off of all registration fees. Only if you are a Moyer Indoor|Outdoor® customer should you select one of the CUSTOMER DISCOUNT options.
If purchasing a family ticket or more than one ticket, you must fill out all information for each participant that has entered.

The proceeds from The Moyer Indoor Outdoor 5K benefit Souderton Area HS Cross-Country Scholarships!
Congrats to last year's recipients: Leah Novak and Collin Parry, pictured with Bob Williamson, General Manager of Moyer Indoor Outdoor.
Thank you Sponsors:

Colorworks Graphic Services
CoverPoint Advisiors
Indian Valley Dental
Bugajewski Facility Services
Buckeye Energy Services LLC
Commodity Marketing Company
Cargas Systems
Marcum Accountants Advisors
York Ag Products, Inc.
John L. Ammons, Inc.
Precision Solutions, Inc.
Centry House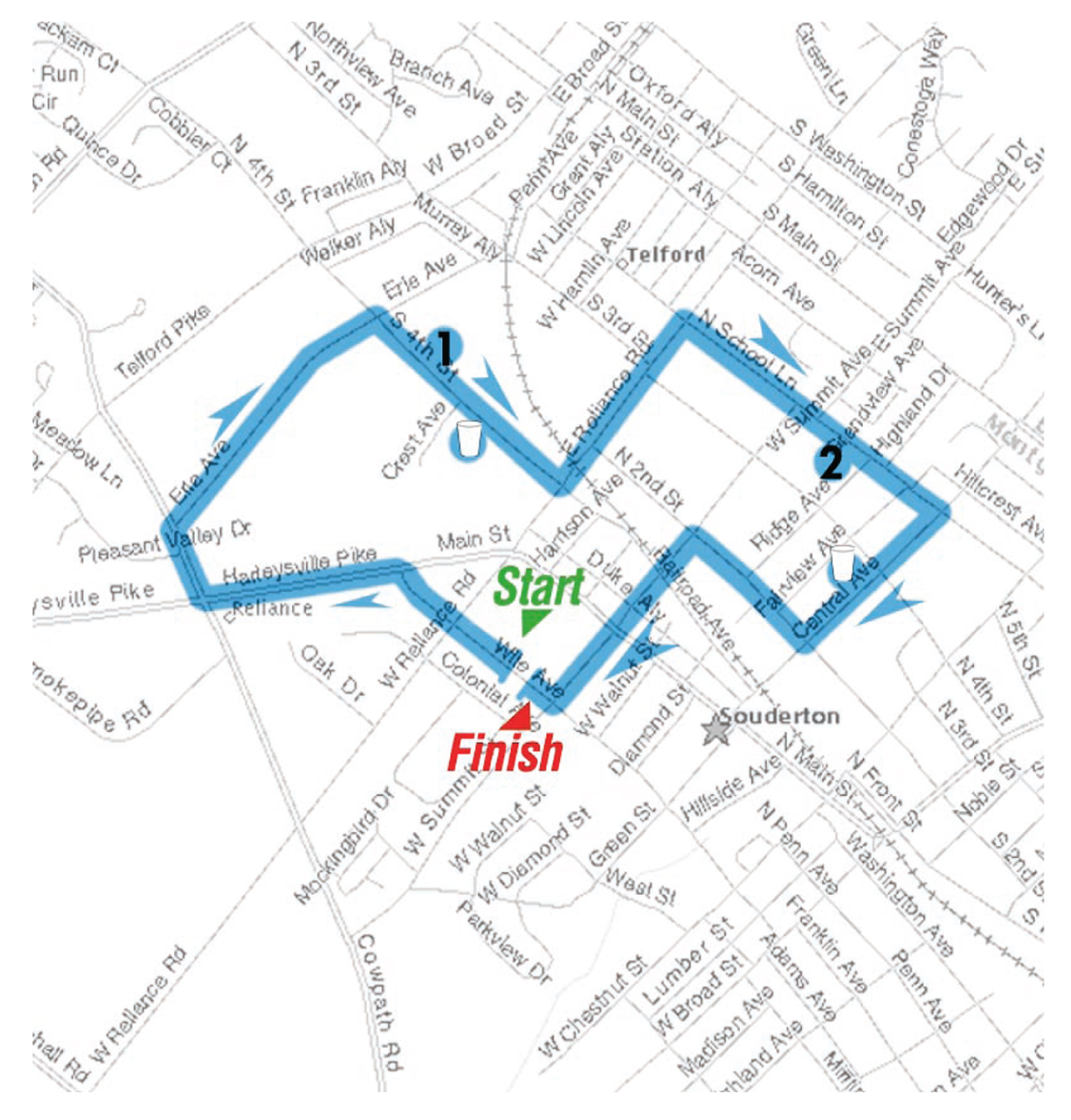 Organizer of 18th Annual 5K Race, Kids' Run & Fitness Walk
Moyer Indoor|Outdoor®, formerly Moyer & Son, founded in 1869 in what is now Souderton, PA, has long prided itself on strong roots in the communities they serve and the vision to see far into the future. Over the years, Moyer Indoor|Outdoor® has grown from a small feed mill to a widely diversified company servicing five counties in Pennsylvania that includes: