Location
GSA Building - Room 6213
1800 F St NW
In-person attendance for Federal ID holders only
Washington, DC 20006
Description
Click here for the live stream
18F Design Presents: Aaron Gustafson
Web Standards Advocate, Microsoft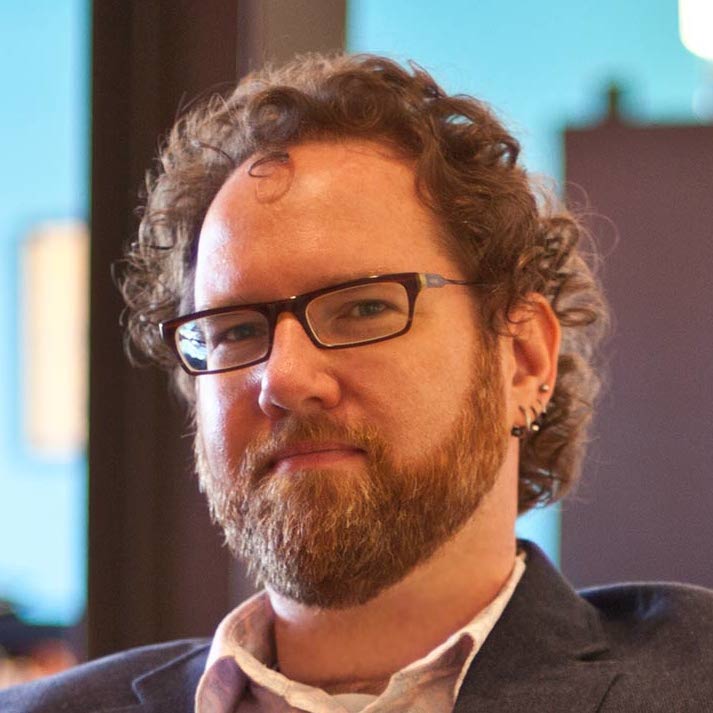 What: Presentation + Q&A
When: Wednesday, August 12 from 10:30 AM to 12:00 PM ET
Where: GSA Building: 1800 F Street, Room 6213 + Online streaming
NOTE: In-person attendance for this event will be limited to Federal Employees (Federal ID holders) only.
LIVE STREAM will be available to the general public: The link will be posted here and on 18F's Twitter account just before the event starts.
Talk: Responsive Web Design
Responsive web design has taken our industry by storm and with good reason: it helps us improve our reach with less effort. But incorporating responsive design is not the goal, meeting your user's needs is. Responsive design is not an end in itself… it's just the beginning.
Embracing the heterogenous nature of the web—the myriad web-enabled devices with vastly different dimensions, screen sizes, networks, and capabilities in use by countless individuals, each with their own special needs—allows you to craft experiences that will work anywhere at any time. It also helps you build robust systems that adapt in ways far beyond aesthetics. This talk will cover a number of considerations that you should be aware of, beyond screen size and pixel density, and provide examples of how to adapt your interfaces so they rise to meet your users' needs.
About Aaron
As would be expected from a former manager of the Web Standards Project, Aaron Gustafson is passionate about web standards and accessibility.
In his nearly two decades working on the Web, Aaron has worked with a number of companies you've probably heard of including Box, Happy Cog, Major League Baseball, McAfee, the New York Times, SAS, StubHub, the U.S. Environmental Protection Agency, Vanguard, Walgreens, and Yahoo. He recently joined Microsoft as a web standards advocate to work closely with their browser team.
Aaron loves to share his knowledge and insights in written form. His three-part series on progressive enhancement for A List Apart is a perennial favorite and his seminal book on the subject, Adaptive Web Design, has earned him numerous accolades and honors. When he's not writing, Aaron is frequently on the road presenting at conferences and running workshops across the globe.
Back home in Chattanooga, TN, Aaron is the proprietor of the Chattanooga Open Device Lab and helps organize the Code & Creativity talk series with his partner Kelly McCarthy. He is a longtime member of Rosenfeld Media's "experts" group and writes about whatever's on his mind at aaron-gustafson.com.
FAQs
Who can attend the event?
Due to space restrictions, the in-person version of this event is open to government employees only. Members of the public may view the live stream of the event, which will be posted here just before the event starts.
Are there ID requirements to enter the event?
Please bring your agency badge / ID for entrance.
What are my transport/parking options getting to the event?
We are located within a 15-minute walk from Farragut West & Farragut North Metro stations, and there are a number of Metrobus lines that stop nearby. Street parking is metered (2 hour) but very limited in availability.
What can/can't I bring to the event?
This will take place in a federal building, so the usual items (weapons, explosives, etc.) are not allowed. Feel free to bring your own snacks, coffee, water, and such. There is a small cafe in the building, and other retail locations nearby. Wifi available.
Where can I contact the organizer with any questions?
Please email nicholas.brethauer@gsa.gov