Description
10/31 周六万圣节当晚,CYPN 华人青年协会携手波士顿留学生网重磅推出属于年轻华人自己的化妆派对! 想变身成为杀姐姐,索隆路飞,火影上忍, 或者其他逗逼青年吗?够胆穿上你最In最二的万圣节服饰,一起来激情碰撞释放出万圣节的洪荒之力吧!
无论你是单身贵族还是和亲爱的TA一起参加,这场高大上的舞会绝对让你享受一个浪漫又神秘的夜晚。本次年度晚会和化妆派对我们首次定在了Allston的 Club Envy, 完美的音效、眩目的灯光,血腥的天使、另类的现场,以及融合中国风的金牌 DJ,令人心动的演出,足以让你疯狂至极。本次活动也是CYPN第五年的年度晚会,让新潮延续着传统,让恐惧激发出炫丽!
We invited the best DJ with a great selection of Chinese and Korean pop to bring Asian infused tunes to our Halloween costume dance party.
If you know you can be scary, spooky, creepy, or just plain NORMAL (or why not even cute?), you're encouraged to attend this special occasion to come together, have fun and set free your inner sheytoon!
请大家提前注册,活动当天门口不会售票. 派对 9:30PM开始,请大家准时入场。
地点: 绿线B Harvard Ave 下车往北,如开车请提早9:30准时到达确保停车位。
本次活动仅对21岁以上人士开放。CYPN和波士顿留学生网不对活动期间产生的任何事故负责任。This is a 21+ event only.
服装: 男士请穿皮鞋和衬衣. 如穿牛仔裤请不要有破洞,T-shirt/运动服/运动鞋/球鞋/休闲鞋 会被禁止入内.
Dressing code: No athletic wear, no sneakers, no flannel, no white t-shirt, no baseball caps, no ripped or baggy jeans, no chains.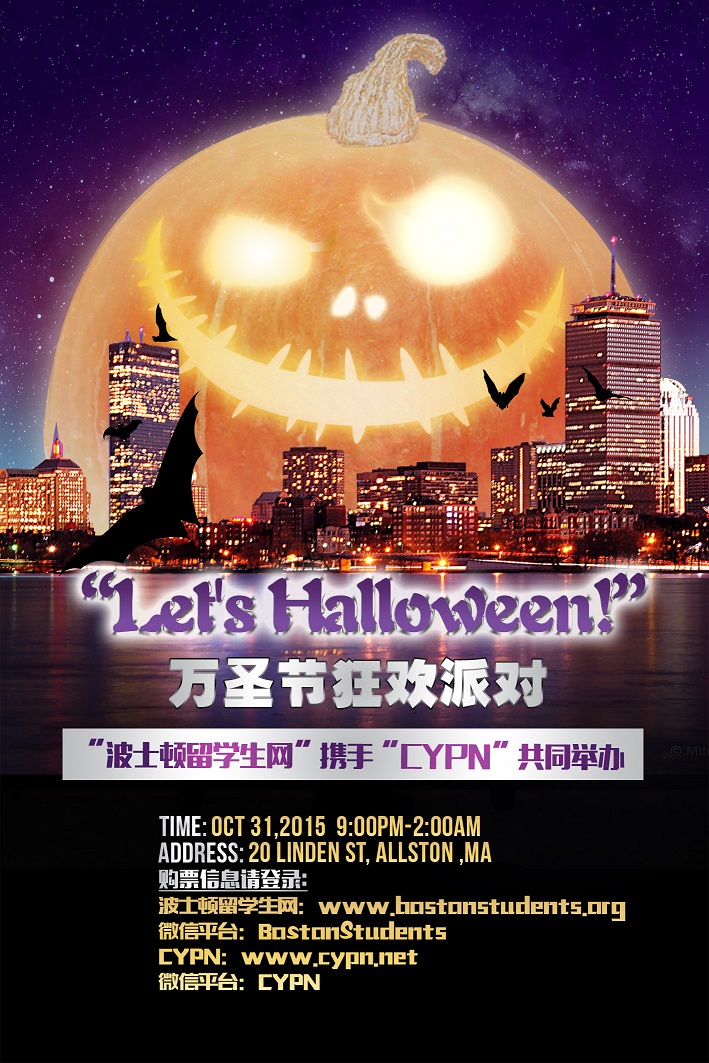 欢迎加入微信活动群: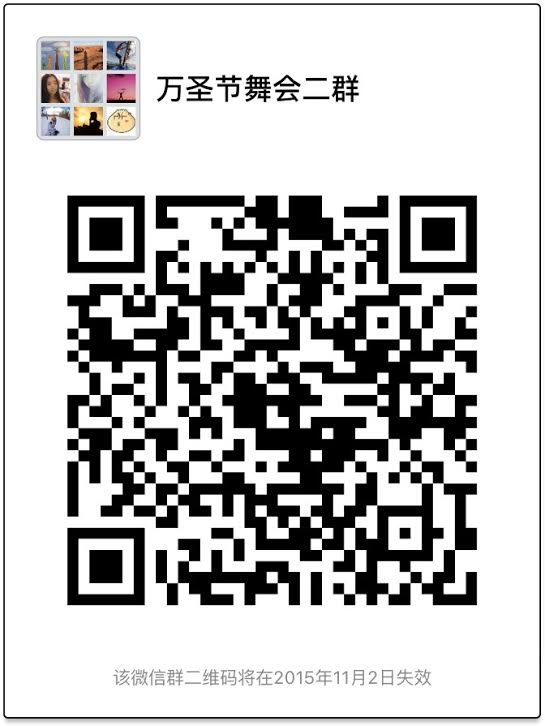 --------------------------
--------------------------
-----------------
华人青年协会 CYPN 是新英格兰地区发展最快也同时是最大的华人年轻活动团体组织. 我们是个正式的501c3 非营利性组织,为准备找工作的学生还有众多年轻工作一族建立一个交流的平台. 我们会定期组织上百人的大规模和一些小规模的团体活动, 不管你是宅男宅女, 还是户外高手, 单身男女, 或者已婚夫妇, 这里都有适合你的世界.

我们的活动网页:
http://www.cypn.net/

我们的Facebook Group (10000+人)
http://www.facebook.com/groups/chinesenetworking/

我们的微信平台: 搜索 CYPN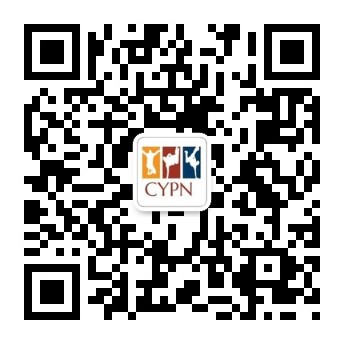 Chinese Young Professionals Networking (CYPN)
Chinese Young Professionals Networking (CYPN), a Non-Profit Organization, is a community and platform to expand your cir 
cle of connections, to leverage important business contacts, to promote entrepreneurship, or to simply have fun. This is a network connecting great people together – attractive, talented, educated, ambitious, both young professionals and students alike.
华人青年协会是北美发展最快也同时是最大的华人年轻活动团体组织. 我们是一个正式的非营利性组织, 为准备找工作的学生还有众多年轻工作一族建立一个交流的平台. 我们会定期组织上百人的大规模和一些小规模的团体活动, 不管你是宅男宅女, 还是户外高手, 单身男女, 或者已婚夫妇, 这里都有适合你的世界. 
Our website/我们的官方网页:
www.cypn.net
Our promotional video/我们的宣传视频:

Our facebook group/我们的脸书组织:
Our wechat ID/
我们的微信平台: please search 
CYPN-USA
CHINESE:
Any Mandarin speaking friends who loves to hang out

YOUNG:
Absolutely nothing to do with your age. As far as you have a young heart pursuing the happiness of your life.

PROFESSIONALS:
Professionals or professionals-to-be. Active and passionate about your career.

::LIVE:: ::WORK:: ::PLAY::