Description

What does creativity & craft beer have in common? TBT! Come throw one back in your best throwback costume. An evening of craft beer, costumes and community. All proceeds benefit Charity Wings Art Center.
$20 gets you two beers, a raffle ticket, & a one day open studio pass to Charity Wings Art & Craft Center in San Marcos ($40 value)
Tickets are $25 at door
Additional raffle tickets are $2 each, 3 for $5 or 20 for $20.
Raffles! Raffles! Raffles!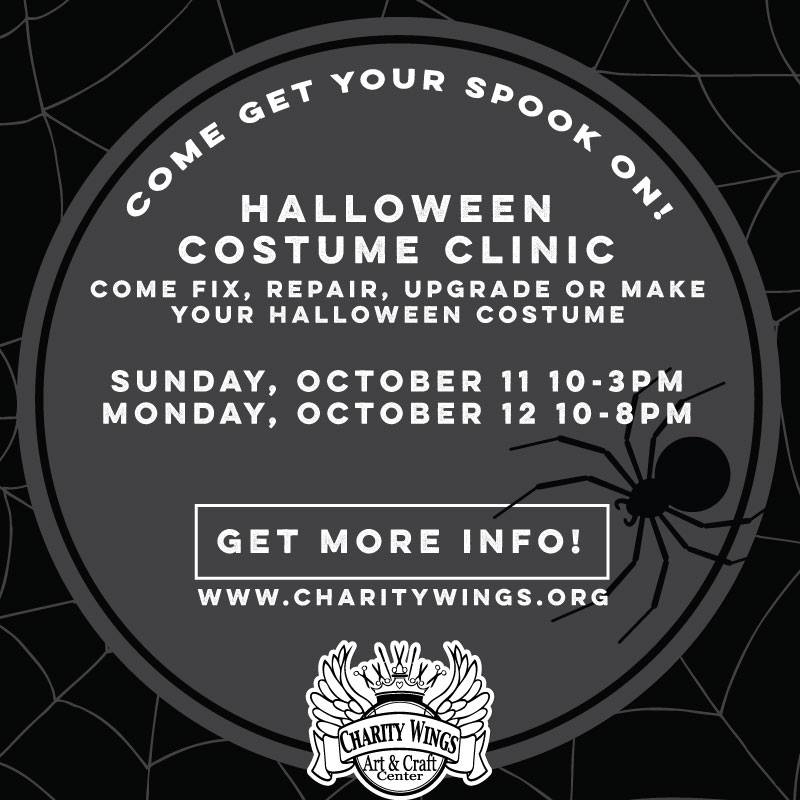 Need some inspiration for a cool costume?
Sign up for the Halloween Costume Clinic on
Sunday October 11 from 10-3pm & Monday 12th from 10 - 8pm
Come fix, repair, upgrade or make your Halloween costume!
Charity Wings will have tons of stuff to alter, or create from scratch.
Lots of ideas but best to come with something in mind!
1850 Realty is a homegrown real estate brokerage that celebrates everything that makes San Diego unique. We love to support local business & local charity by hosting community events. Our agents live, work and play in the neighborhoods we represent, and possess intimate firsthand knowledge as well as genuine affinity for these communities and what makes them so special. No matter the region, we can key you in on how locals think, where they like to go, what positive changes are in the works and all that has coalesced over that neighborhood's history to make it what it's become.