180 Widows' Empowerment Retreat - Texas
About this Event
Join us for our 180 Widow's Empowerment Health & Wellness Goal Setting Retreat using our award-winning 8 Steps for Grief Empowerment program. This retreat with be the Kick Off Event of our 180 Widow's Texas Team and is open to all widows!
As widows' team we focus on being active in body, mind, and spirit and many of us are still parenting children. We are so excited for this weekend. Founder, Mishael Porembski, will be conducting a guided program which will be a combination of group discussions and times of silence as we ponder our personal and group goals for 2019.
Night Bird Ranch is an amazing, well-appointed private retreat space that sleeps 14. We have 11 spots available for this retreat. Learn more at NightBirdRanch.com.
Three meals and day, lodging, and program sessions are included in the cost of the retreat. Childcare is available as an add-on at $125 per child for the weekend. This covers childcare activities, lodging (may have to bring an air mattress), and 3 meals. Please bring extra snacks for your children or if you have special dietary restrictions. Please also bring your favorite pillow and blanket, just to be sure you are comfortable.
Early Bird Rate is $349 per widow and $125 per child which covers childcare and food for the weekend. Early Bird Rate for the retreat applies if you confirm your spot with payment by this Tuesday, February 5th at 12:00 midnight.
Standard Retreat Rate of $399 applies from Feb 6th until Feb 22nd.
Last Minute Rate of $479 for retreat fees and $159 for per child for childcare applies from Feb 22nd to Feb 28th.
Do you need a scholarship? Don't let finances keep you away! PLS email Mishael at hello@180yourgrief.org
Here's the link to purchase and reserve your spot. Spaces are limited to 11 for adults and 6 spots for children. Spaces will fill up quickly, reserve your spot today!
Check-in starts at 6:00 PM on Friday afternoon and Check Out is at 1:30 PM on Sunday.
So excited to share this rich time together as we set goals and become #StrongerTogether with the #180WidowsEmpowermentCenter! See you there!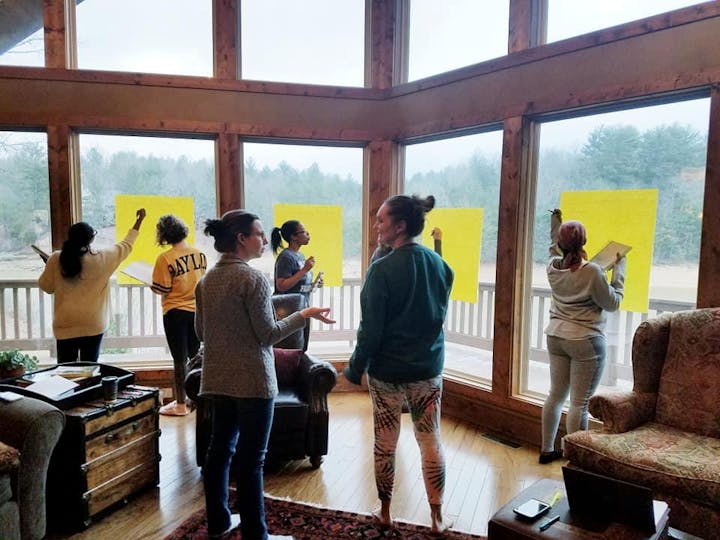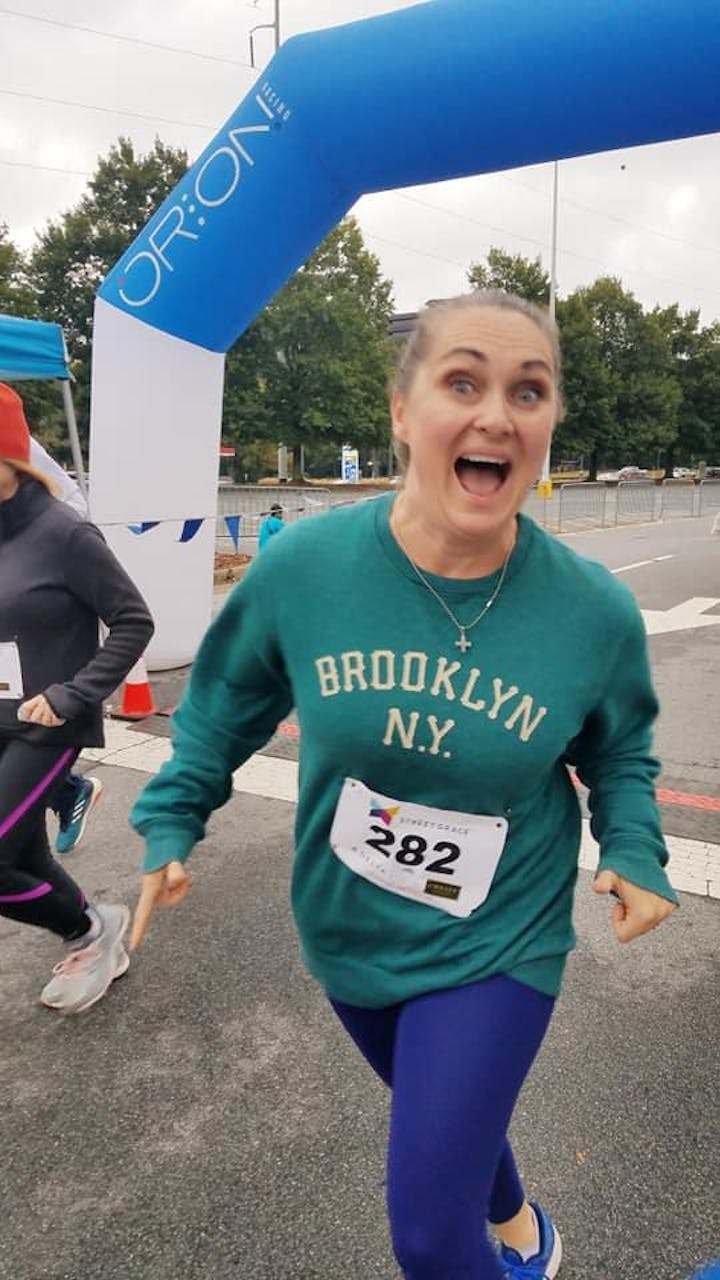 One of the topics we talk about is getting #StrongerTogether. We discuss health and wellness for body, mind, and spirit after loss, including traing togehter for a 5K and other athletic events together as a form of grief recovery. Don't worry! You don't have to be an athlete! We just want to have fun and be active together. If you don't want to train, just come along to cheer at an event!