Biggest 18+ | 21+ HALLOWEEN party in Downtown San Diego. Costume contest 1000+ capacity night club. Full stock bar VIP sections, dancers.
About this event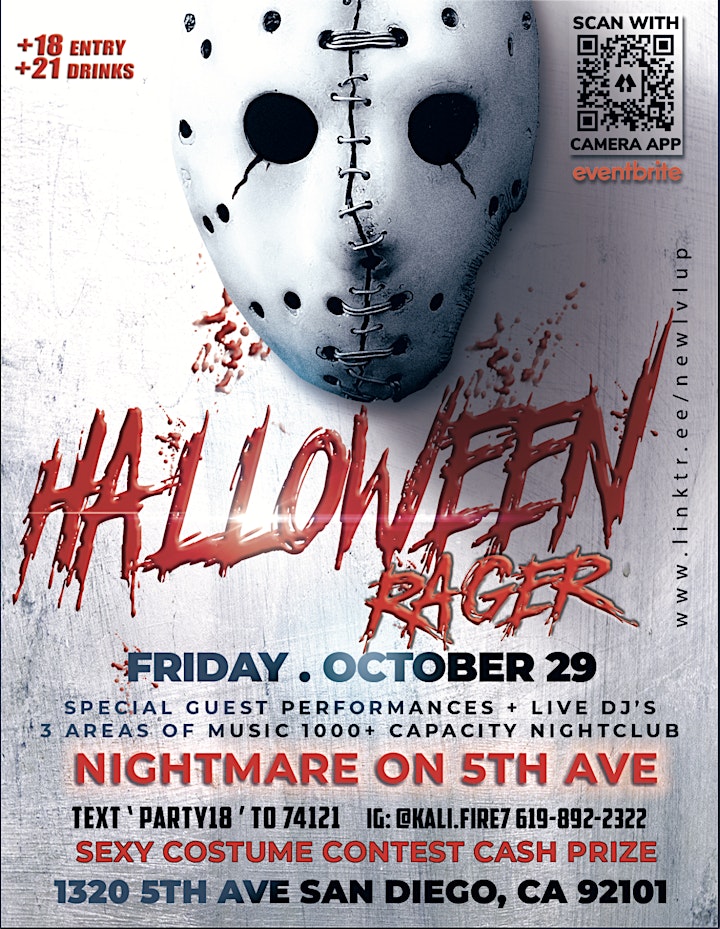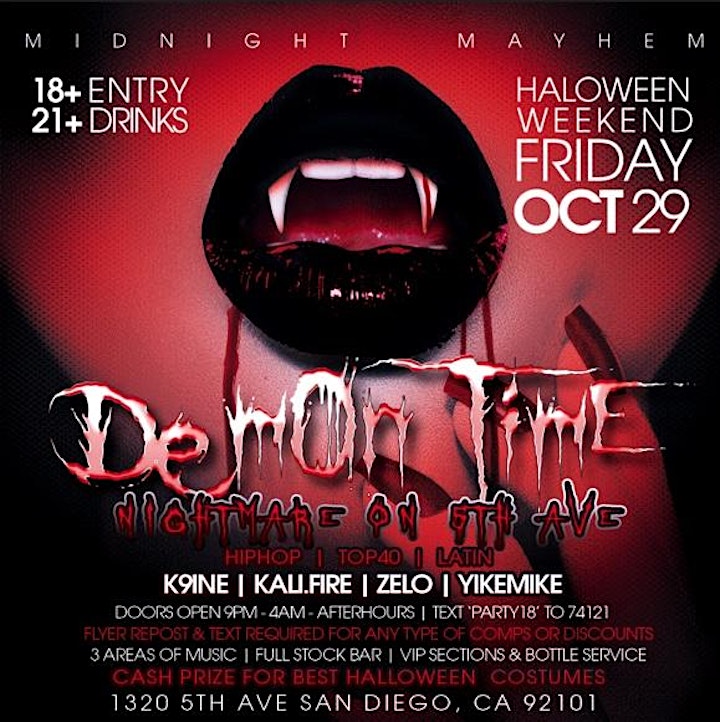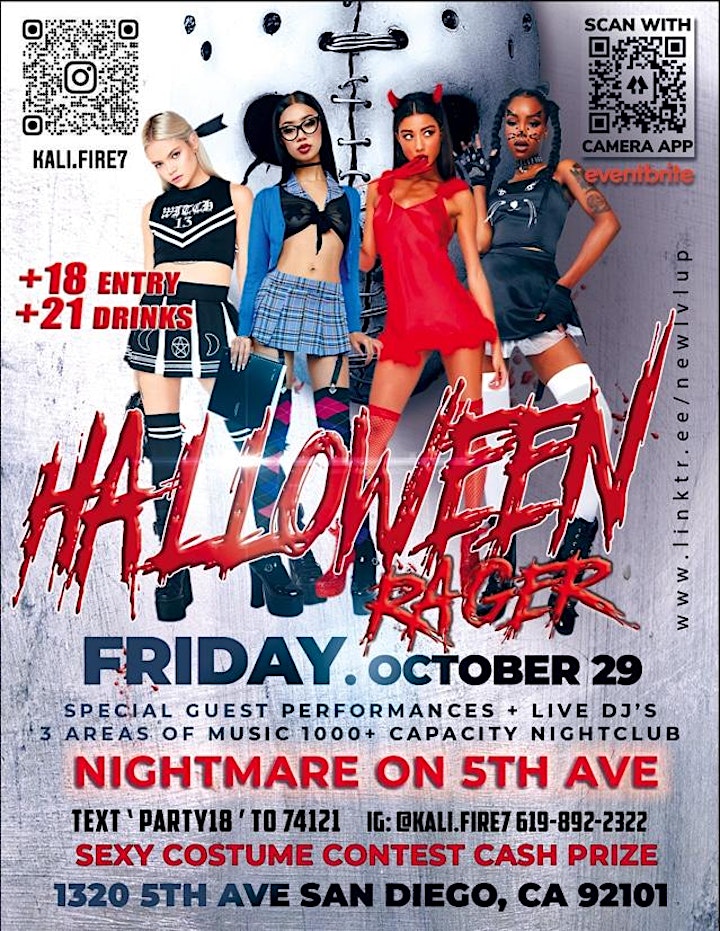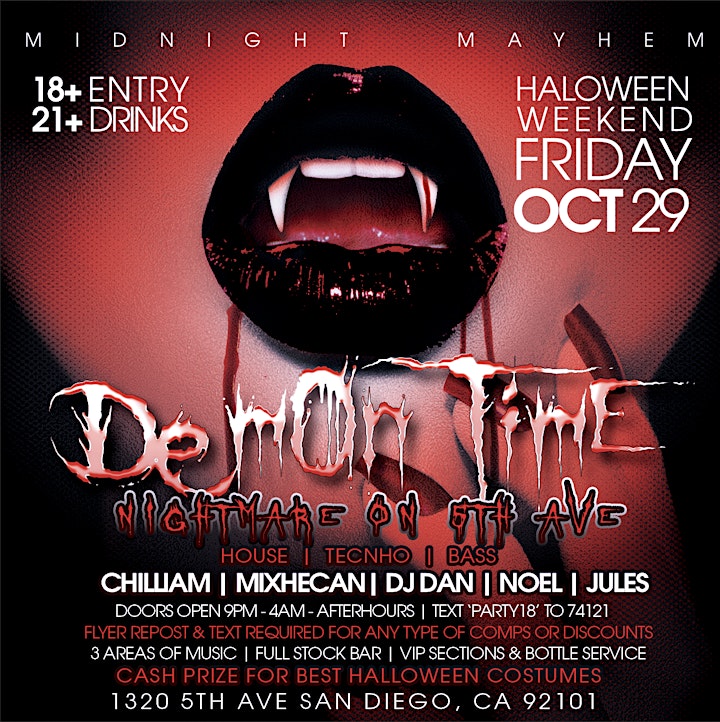 CALL (619)-892-2322 for SDSU Party Bus Option
Doors Open at 9pm -4am - AfterHours
Main stage Night Club ((HiPHOP R&B TOP40 LATIN))
HOOKAH LVL ((YOUR CHOICE))
TOP FLOOR ((EDM ELECTRIC LOUNGE))
REDROOM ((OPEN DECKS))
@Kali.Fire7 on Instagram
Full price at door purchase presales now
Special guest celebrity artist & top Dj's. Hottest GoGo dancers in Cali. Top Dj's spinning the hottest music. 1000+ capacity night club in the heart of downtown San Diego 5th ave
YKTFVIBEZ: It's that time of year again!!! The night we've all been building up towards. All my Day 1's, you all remember how crazy we went last Halloween 🎃 Here we are again in 2021 on a NEW LEVEL. 3 floors 3 LEVELZ of music. Yes we are going BEZERK with the entire building. And we all know that DOWNTOWN SD is the ONLY place to be for HALLOWEEN WEEKEND. Right here @ NIGHTMARE ON 5th AVE, HALLOWEEN RAGER.
Yes we will hold an official costume contest with a cash prize. The crowd will pick the winner. And YES this is the ONLY 18+ & 21+ nightclub DOWNTOWN SAN DIEGO, CA. Stay alert for further details, special guest Celebrity Artist & Dj's will be announced this week. Tickets are nearly sold out for this 1000+ capacity location. This is THE ONE EVENT, you do not want to be left outside for. So book your spot now through the link while you can still afford it.
Price goes up at the door and presale price goes up as more tickets are purchased . Simply text "PARTY18" to 74121 or click the link. YES there will be discounts for girls in sexy costumes before 10pm, although presale tickets are the least expensive of all options.
FLYER + LINK REPOST REQUIRED FOR ANY TYPE OF DISCOUNTS OR COMPS ON THIS NEARLY SOLD OUT EVENT.
Organizer of 18+| 21+ Halloween Massive Party NightMare on 5th ave (DEMON TIME) Night 1