Description
Sponsors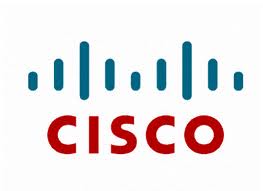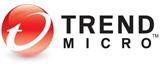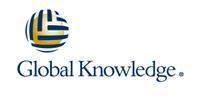 The agenda of this meeting: (subject to change)
8:15
9:00
Registrations & coffee/tea with mini croissants

(we'll start on time , keep in mind the traffic !!)
9:00
9:20
Welcome Erik Schils (VMUG Leader Belgium)
9:20
10:00
RAID types and alignment impact on VMware workloads - Erik Zandboer
10:00
10:25
break
10:25
12:15
Parallel Track 1
Parallel Track 2
Workshop "Designing a cloud infrastructure" - Duncan Epping & Lieven D'Hoore
10:25
11:00
"Beer and PowerCLI: you can't live without them" - Luc Dekens
11:00
11:45
"HyperV v3.0 vs VMware vSphere 5" - Alex Muetstege & Erik Scholten (VMGuru)
11:45
12:15
"Troubleshooting VDI" – Sven Huisman
12:15
13:15
Lunch
13:15
14:00
"VMware Health Check" - Gabrie van Zanten
14:00
14:30
"Busting a few myths" - Eric Sloof
14:30
15:00
"Mobile devices and Cloud. Bring 'em on" - Albert Kramer (Trend Micro)
15:00
15:15
"VCE" – Cisco, EMC & Trend Micro
15:15
15:30
break
15:30
16:15
"Storage DRS" - Frank Denneman
16:15
17:00
"Unleash the IAAS Cloud: About VMware vCloud Director and more...""
- Viktor van den Berg
17:00
17:30
"vCenter Orchestrator" - Arnim Van Lieshout
17:30
18:30
Closing Drink
Want to have a chance on winning a prize ?
When you go to http://www.vmug.com/belgium and register for a free VMUG.com membership you automatically get a chance on winning one of the free books from Duncan Epping & Frank Denneman & Books from Scott Lowe , a VMWARE course or a VMUG Advantage package !)
Please do NOT register if you do not intend to come or PLEASE let us know on time for cancellations. Why? No-Shows are a waste of money and food. Please watch this movie :http://www.dontspoiltheparty.org/
EXTRA CHANCE FOR EARLY BIRD REGISTRATIONS
We will also draw a winner between the first 75 people who subscribed to this event AND are present on the 1st of June on our event at the moment of the draw for VMware vSphere: Install, Configure, Manage v 5.0 http://www.globalknowledge.be/courses/vmware/virtualisation/vsicm.html
About The Speakers:

Gert Van Gorp
Senior Consultant @ Raido, VMware VCP5 / VCI / vExpert 2010-2011 / VCAP DCA / VCAP DCD / VCP4-DT / VTSP / VSP
http://www.raido.be/

Erik Zandboer
vSpecialist at EMC. vExpert 2011 and 2012, VCP3, VCP4, VCP4-DT, VCP5

Duncan Epping
Principal Architect at VMware
Lieven D'Hoore
VMware, Technical Account Manager

Luc Dekens
System Engineer at Eurocontrol
http://www.lucd.info/

Alex Muetstege
Solution Architect at Imtech ICT

Erik Scholten
Solution Architect at Imtech ICT Communication Solutions
http://www.vmguru.nl/

Sven Huisman
Technical consultant at PQR
http://virtualfuture.info/

Gabrie van Zanten
Virtualization specialist, VMware vExpert
http://www.gabesvirtualworld.com/

Eric Sloof
VMware vExpert NTPRO.NL
http://www.ntpro.nl/blog/

Viktor van den Berg
VMware Consultant at PQR
VCP, VCAP DCA/DCD, vExpert
http://www.viktorious.nl/

Frank Denneman
Sr. Technical Marketing Architect at VMware
http://frankdenneman.wordpress.com/

Arnim Van Lieshout
Senior Consultant at VMware
http://www.van-lieshout.com/


Organizer of 17th FREE VMware User Group 'the Blogger Edition'
The VMware User Group (VMUG) program is designed to encourage and support communities of VMware users who want to hold regular meetings in their local area. The purpose of these gatherings is to provide a forum in which VMware users can share best practices and expertise, and VMware can in turn obtain feedback from the user community.

VMware User Groups are made up of independent communities of VMware users who get together to exchange ideas and information. There are many benefits to participating in a VMware User Group:

- Learn best practices and optimal use of VMware products
- Get answers, advice, tips, and suggestions from experts
- Discover new ideas and gain insight about Virtual Infrastructure
- Receive special information about new VMware products
- Network with other technical professionals in your area
- Be part of the leading edge of VMware users
Are you interested in helping to organize these meetings in the future? Please send an email to: 
info@vmug.be
for more information.
We look forward to meet with you on the next VMUG meeting in Belgium