17th Annual Care House Golf Outing - Frank Marella Memorial Golf Classic
Join us at the beautiful private Gowanie Golf Club for golf, prizes, food and fun! Only $150.00 per golfer - $600.00 per foursome 10:00 am
About this event
Join us at the beautiful private Gowanie Golf Club for golf, prizes, food and fun! 
Only $150.00 per golfer - $600.00 per foursome
10:00 am - Registration and Continental Breakfast
11: am - Shotgun Start
Lunch on the Turn
18 holes with cart - scramble format
Delicious Dinner following golf, Drink Tickets with premium bar, 50/50, raffles, contests and prizes! Dinner-only tickets available for $50 (includes two premium drink tickets)
Call us at 586.463-0123 to learn about our sponsorship opportunities!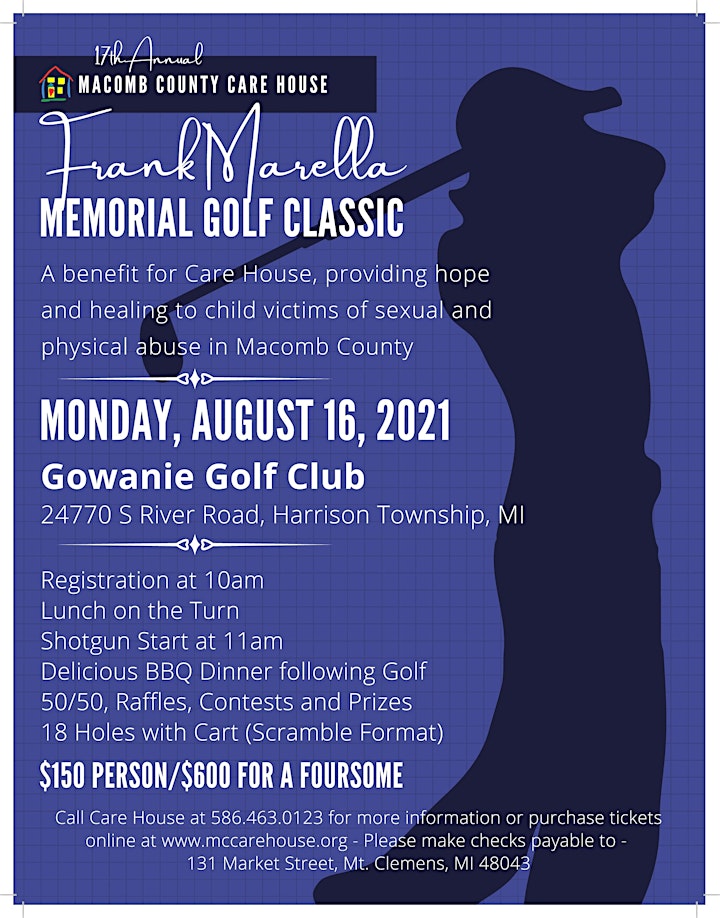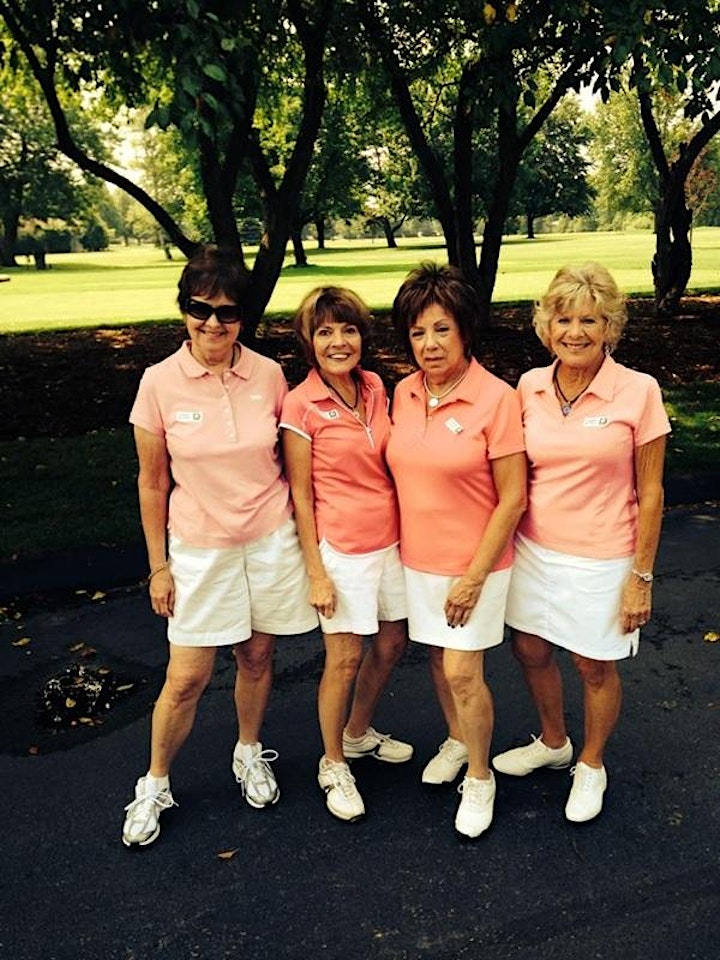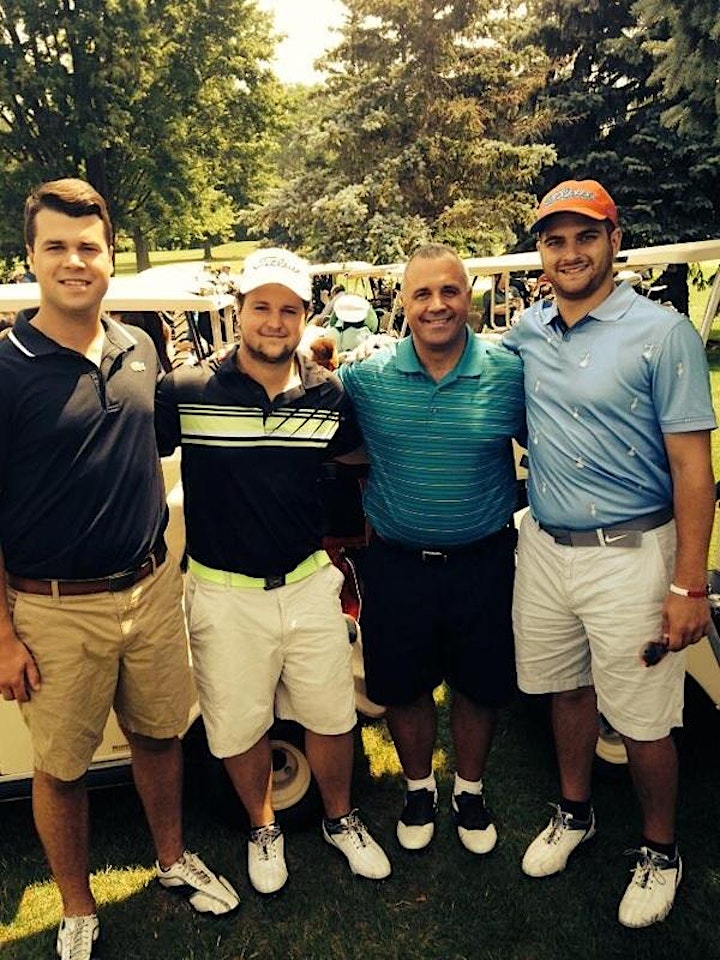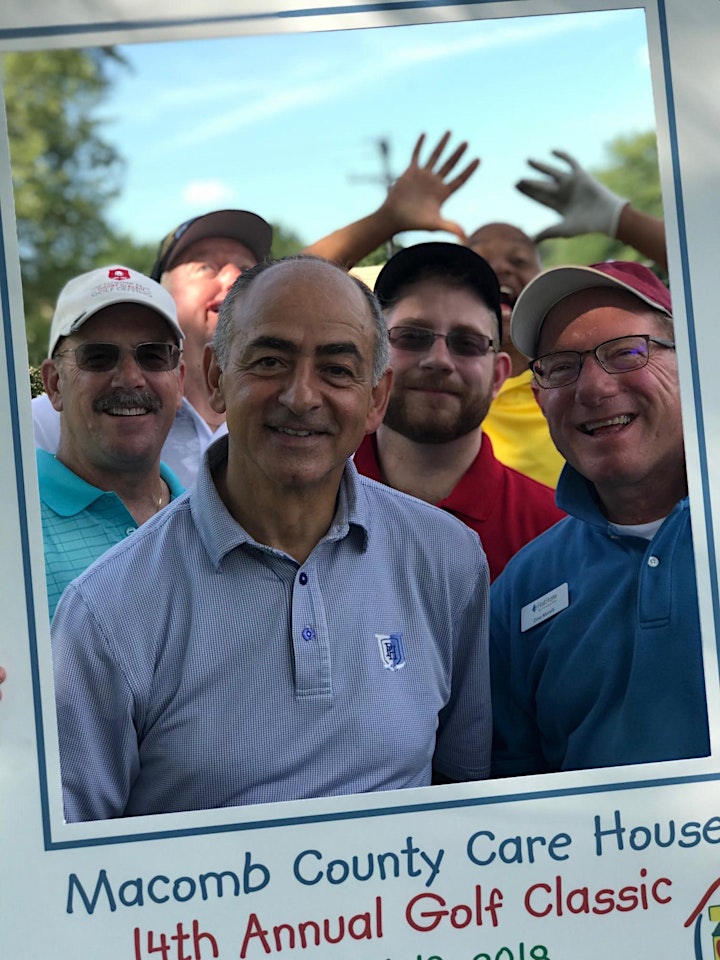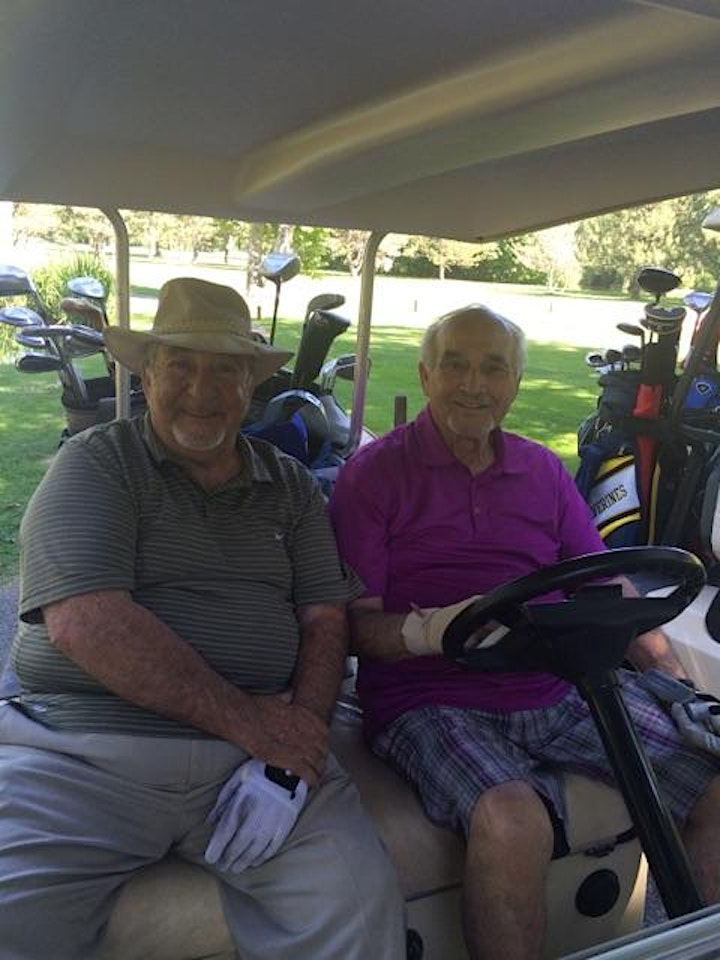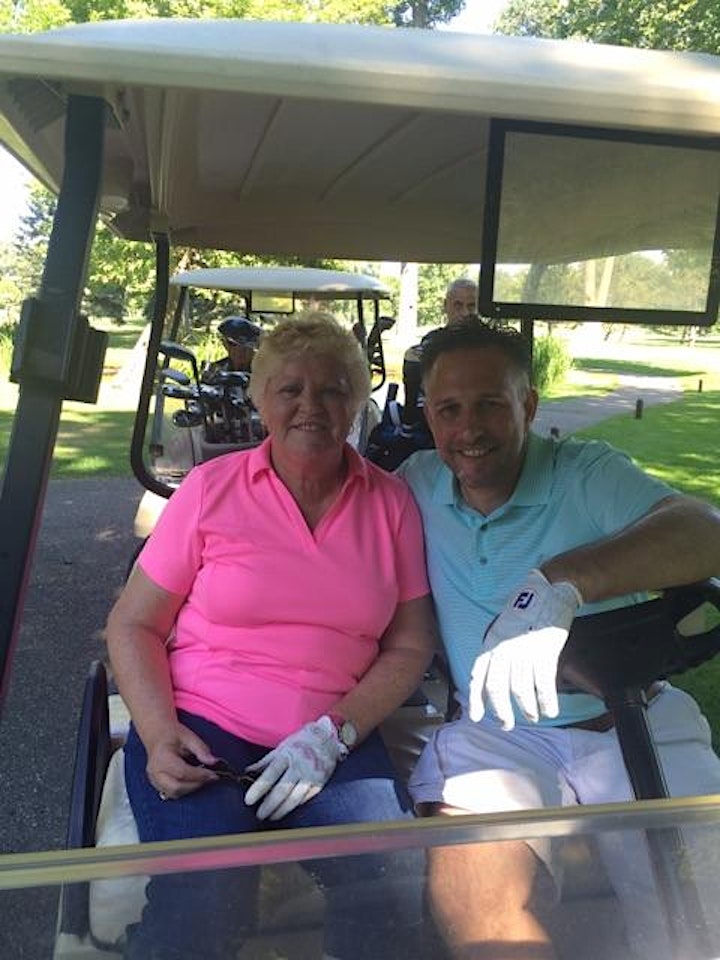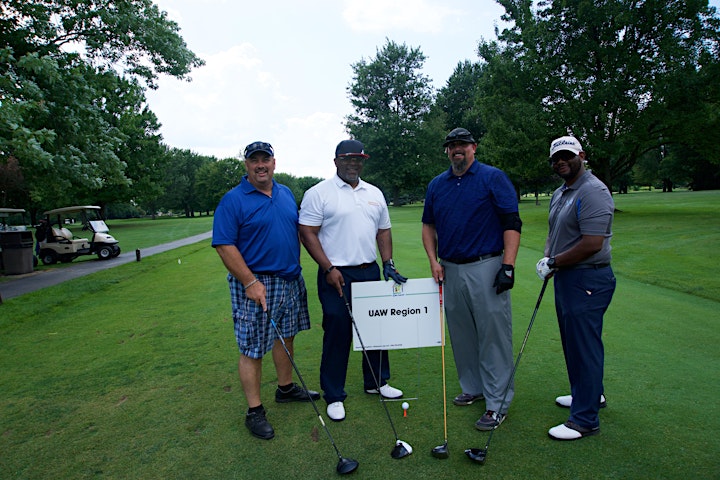 Organizer of 17th Annual Care House Golf Outing - Frank Marella Memorial Golf Classic
Care House is the only nonprofit agency in Macomb County that provides comprehensive services to child victims of sexual and physical abuse and their families.  Since 1996 Care House has coordinated over 9,500 child forensic interviews and provided services to over 10,500 families.  Care House also offers follow-up services for child victims and their parents; intervening to promote healing and helping families to cope with the emotional stress and trauma that is caused by not only the acts of abuse, but the investigative process as well.  Families are never charged for the services they receive at Care House.
2021 marks our 25th year of providing vital services to child victims of sexual and physical abuse in Macomb County. After a very challenging year for Care House and the families we serve. we continue to see a significant increase in the demand for support and services from families impacted not only by an incidence of abuse, but by the pandemic of 2020. We are very grateful for the longstanding support of our community to provide a voice for child victims and a safe place for them to be heard and begin to heal. On behalf of Care House staff, Board members and the children and families we serve, thank you for making it possible for kids to just be kids again.
 www.mccarehouse.org