17th Annual Axelson Center Symposium for Nonprofit Professionals and Volunteers

Monday, June 13, 2016 from 8:00 AM to 5:30 PM (CDT)
Event Details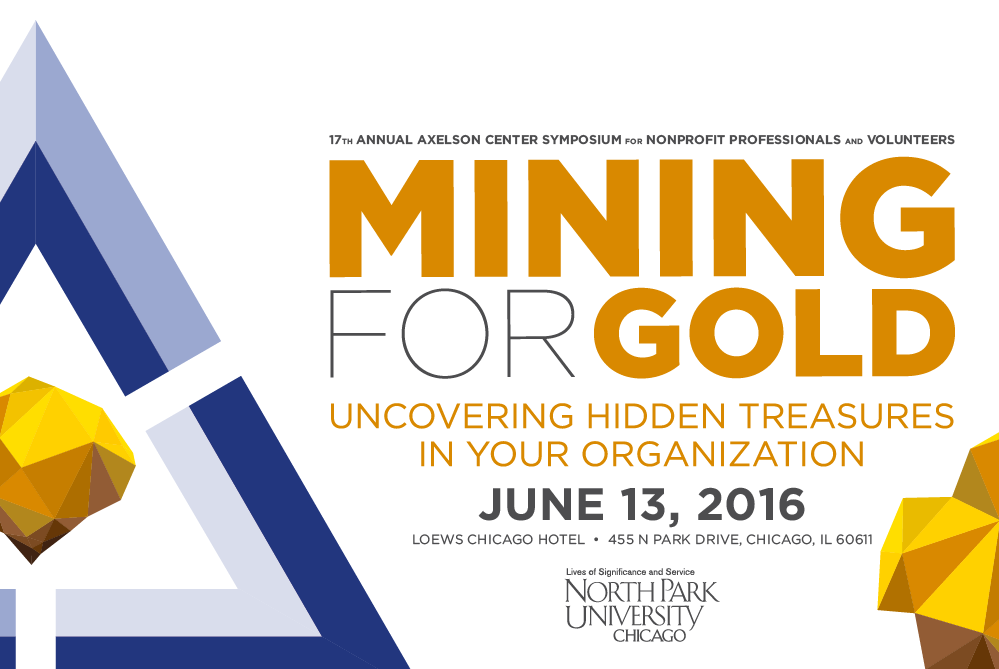 ---
TICKET SALES WILL RESUME
ON-SITE, MONDAY, JUNE 13th
UNCOVERING HIDDEN TREASURES IN YOUR ORGANIZATION
Have you ever sat in a meeting and wished for the much needed resources to fulfill mission more effectively? Those resources—your organization's hidden treasures—are just waiting to be uncovered. Step into your own treasure hunt at the 17th Annual Axelson Center Symposium for Nonprofit Professionals and Volunteers. 
Join us for a daylong exploration of the hidden gems within your organization. Uncover the talents of the people who surround you and connect to the latest trends in our sector to maximize those treasures. Interactive sessions will provide strategies to leverage opportunities and reinvigorate the way you look at your internal resources in order to bring your organization up to the gold standard.
---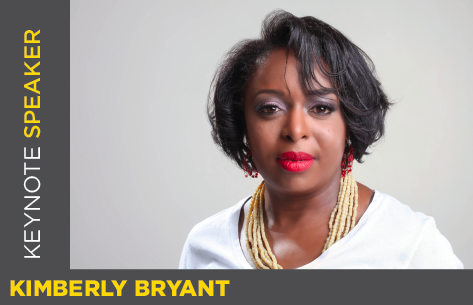 The Keynote Speaker
Kimberly Bryant is the Founder and Executive Director of Black Girls CODE, a nonprofit organization dedicated to "changing the face of technology" by introducing girls of color (ages 7-17) to the field of technology and computer science with a concentration on entrepreneurial concepts. Kimberly served as an Engineering Manager for various Fortune 100 companies such as Genentech, Merck, and Pfizer. Kimberly has helped Black Girls CODE grow from a local organization serving only the Bay Area, to an international organization with seven chapters across the U.S. and in Johannesburg, South Africa. Black Girls CODE has currently reached over 3000 students and continues to grow and thrive.
Kimberly was highlighted by Business Insider on its list of "The 25 Most Influential African Americans in Technology" and was named to The Root 100 and the Ebony Power 100 lists. Kimberly was invited to the White House as a Champion of Change for her work in tech inclusion and for her focus on bridging the digital divide for girls of color. 
She has been identified as a thought leader in the area of tech inclusion and has spoken on the topic at events such as Personal Democracy Forum, TedX Kansas City, Platform Summit, Big Ideas Festival, SXSW, and many others. Kimberly was recently awarded the Toyota Standing OVation award by Oprah in San Jose.
---

New! Conference App
This year we developed a free mobile conference app available for download. Use the app to schedule your day, follow tracks, learn about speakers, view exhibitor and sponsor information, and see social media updates. The app also allows attendees to network before and after the Symposium.
New! Ask The Expert
This by appointment only session gives attendees the opportunity to ask specific questions of subject matter experts on a variety of topics that may include legal, financial services, insurance, fundraising software, design/mail/print services, accounting, executive search, talent management and human resources.
New! Ask A Funder
This session gives attendees the opportunity to have conversations with program officers at Chicago area foundations on topics other than "What kinds of programs does your foundation support?" The Ask a Funder session is a prime opportunity for attendees to engage beyond their elevator pitch, and get on the funder's radar first through relationship building.
---

Awards Luncheon
Share a delicious lunch with colleagues and be the first to hear the announcement of the 2016 winners of the AlfordAxelson Award for Nonprofit Managerial Excellence and the Excellent Emerging Organization Award.
Collaborative Networking
This year we are offering more opportunities than ever to network with other nonprofit professionals.  We are hosting a first-time attendee breakfast, and a BootCamp Alumni breakfast. Engage with colleagues as you put your heads together to tackle tough questions and find solutions in unexpected places.
Make Your Pitch
Listen in as local nonprofits make their case to a panel of judges, then cast your vote in support of the best pitch. The winning organization receives a $1,000 cash prize.
Visit the Resource Center
Connect with nonprofit vendors offering services such as banking and financial management; design and printing; technology and database products; fundraising solutions, executive search and other consulting services; as well as local groups serving as capacity-building resources for your organization.
---

Mining for Innovation: 
Sessions include discussions on social enterprises, using apps and technology to engage your constituents, and why prioritizing diversity builds a stronger organization.
Mining for Money
This track is all about fundraising! We have sessions discussing current giving trends, the role of young philanthropists in the nonprofit sector, and the importance of being intentional in donor selection. 
Mining for Talent

Search within your organization to bring out the best. Find new ways to maximize employee talents, grow the next generation of leaders and boost productivity by boosting employee satisfaction.
Mining Your Niche
In the crowded nonprofit landscape, finding your niche is imperative. Learn how to mine your niche through data analysis, entrepreneurial thinking, and developing a strong brand reputation and promise.
---

8:00-9:00 a.m.Registration and Resource Center open. First time attendee and BootCamp alumni breakfast events
9:00-10:15 a.m.Opening keynote
10:15-10:30 a.m.Break
10:30-11:30 a.m.First breakout sessions / Ask the Expert
11:30 a.m.-12:00 p.m.Break/Ask the Expert
12:00-1:30 p.m.Awards ceremony and luncheon
1:30-2:30 p.m. Second breakout sessions / Ask the Expert / Ask a Funder
2:30-2:45 p.m.Break
2:45-3:45 p.m. Third breakout sessions / Ask the Expert / Ask a Funder
3:45-4:45 p.m. "Make Your Pitch"/Ask the Expert/Ask a Funder
4:45-5:30 p.m.Networking Reception


---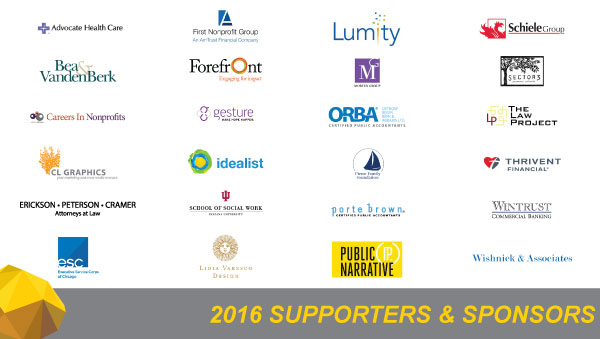 ---

FAQs
What is the refund policy?
Cancellations received after 3:00 p.m. on June 8, 2016 cannot be refunded for any reason. If you would like to transfer your registration to another colleague, please contact us at axelson@northpark.edu.
When & Where

Loews Chicago Hotel
455 North Park Drive
Chicago, IL 60611


Monday, June 13, 2016 from 8:00 AM to 5:30 PM (CDT)
Add to my calendar
Organizer
The Axelson Center for Nonprofit Management
The Axelson Center for Nonprofit Management
17th Annual Axelson Center Symposium for Nonprofit Professionals and Volunteers