Sales Have Ended
Registrations are closed
Hi Superstar! So thrilled to train you!! Go set your calendar now. Arrive 5-10 minutes early to stretch and receive instructions. XO
#Women sculpt and trim your waist and other key areas WOMEN want to one, tighten & strengthen! AMAZING RESULTS - 17 minutes of training!
About this event
17 Minute AB ARM & BOOTYCAMP
Perfect for all levels. Join the fitness revolution that is changing the way people workout. Learn about the science behind 17 Minutes and resistance training right from the comforts of your own chair and mat.
There's never been a better time to join journey's. One NEW PARTICIPANT (non-member only) during November will receive a FREE SET OF BANDS. I will announce WINNER next Wednesday before Thanksgiving Could be you!
Experience the 17 Minute PowHER workout crafted specifically to SIZZLE FAT and give you long, lean muscles.
I've been training anc coaching women for nearly 40 years, since 19 years old!
My whole life my legs were HUGE from my body building days! I could not wear straight legged jeans. I found out what I was doing wrong for a very long time and attached science-based heart pumping resistance bands that activate muscles so they are strengthened, toned, elongated and leaned out.
The powHER Bands are also used for assistance to support form, flexibility and ease of movement and stretching!
Stretching is key! I have been stretching every morning and night since my early 20's. It's never too late to start!
Please Bring:
• Mat or carpet
• (2) Dish Towels
• Water Bottle
• Your FUN Attitude
Looking forward to training you!
XOXO,
Becca Tebon FIT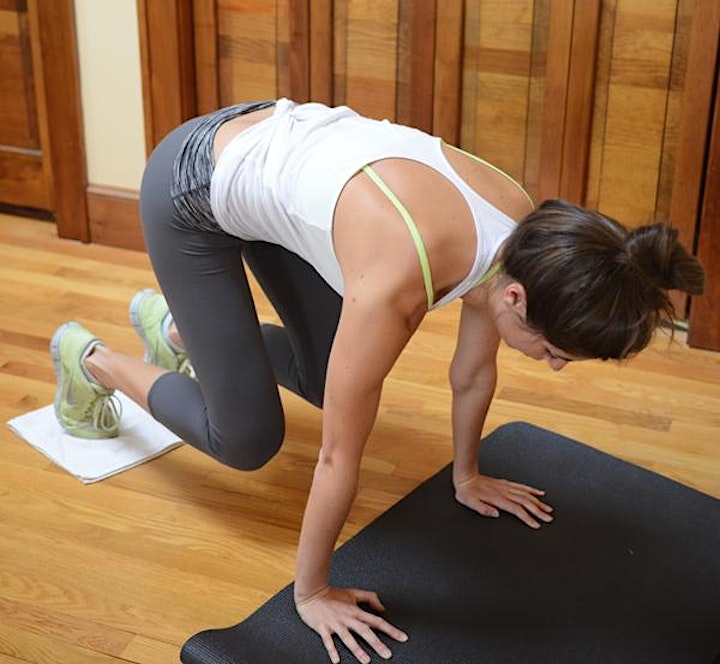 There will be modifications to both regress if someone has bad knee, back, hips, wrists or neck— as well as progressive moves to make the exercises harder.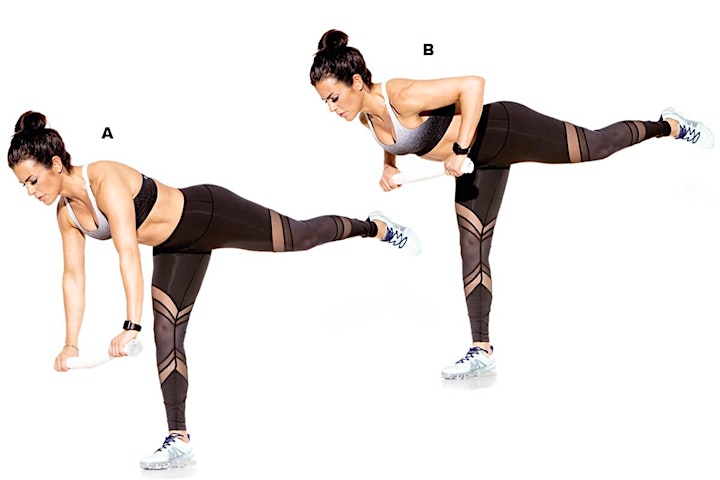 Functional exercises are key to sustained lifestyle and enhancing strength, confidence and energy.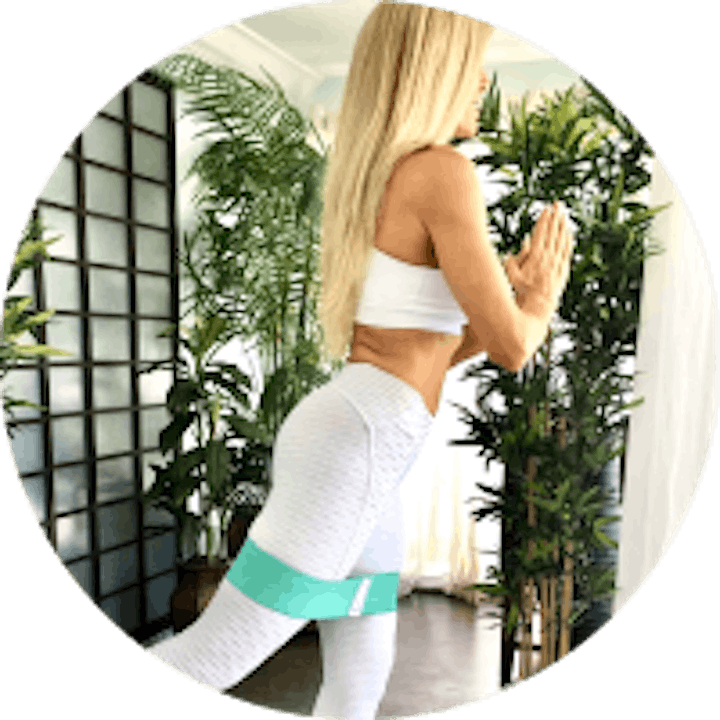 MEET BECCA
Becca Tebon FIT empowHERs women (40+) who have ignored their health, body and inner self and shows them how to rebuild their self-esteem, lose weight and get stronger [mind, body & spirit] using her proven powHER BANDS 17 Minute Training Method, Using her 3 exclusive resistance band set, Food Freedom System & Holistic empowHERment Coaching, incorporating the Chakras. Join her 8 week online fall program, www.powHERbands.com 
Combining her 39 years as a trainer who has rehabbed her own chronic, congenital spinal pain caused by degenerative disk disease, she has spent 30+ years working towards and ultimate healing her congenital Asthmatic bronchitis, suppressed immune and digestive systems. Becca went on to become a Certified Holistic International Health, Fitness and Life Keynote speaker, coach and author. 
Becca is a professional speaker, has been featured in many lifestyle magazines, taught at Oprah Winfrey's Retreat and National Fitness Conventions, has been an emcee for the International Wyland Green Fair, and interviews aired on CBS, FOX2 and approximately 20 other affiliates
, and will publish her book, "Living A PowHERful Life" in 2021.
Mission is educating and empowering women on their health and self-love showing them how to be the advocates on their journey,
Philosophy is to create your best day ever, and truly lives it daily.
Favorite quote adopted from Benjamin Frankin:  "Your net worth to the world is usually determined by what remains after your bad habits are subtracted from your good ones."
Question: What habit do you want help with shifting so you feel even more on path, empowered, healthy, happy and proud about yourself?