16th Annual Yale NEA BPD Conference: BPD and the Search for Self
16th Annual Yale NEA BPD Conference: BPD and the Search for Self - Exploring Issues of Diversity and Identity
About this event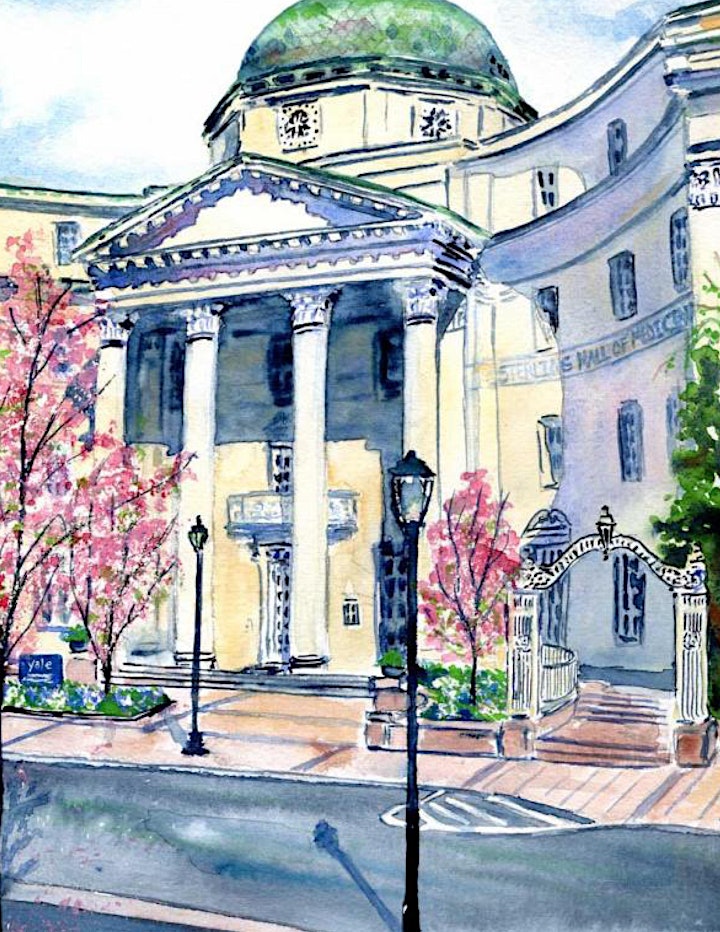 This year's Yale-NEABPD conference events will feature a one-day video conference on 5/21/2021 and various mini-workshops throughout the month of May, all focused on themes of identity and diversity in borderline personality disorder.
Our one-day video conference will feature:
A professional platform aligned with the quality of conference content
Four speakers, one each for the themes of identity, racial and ethnic, gender and occupational identities
Three to four lived experience and family speakers, each speaking to themes of diversity and identity
An extended lunch break with opportunities to network and socialize with others from the BPD community
A 45-minute moderated panel at the close of the conference for a deeper dive into specific audience questions
All conference events are open to mental health professionals, training clinicians, researchers, those with lived BPD experience, and their family members.
An updated scheduled of events will be posted to this site closer to the conference date.
Presenters: Frank Yeomans, MD, PhD, Alex Keuroghlian, PhD, Nadine Larivière, OT(C), PhD, Clerissa Cooper, LPC and others to be announced
Identity confusion is one of the many challenges experienced by those who live with Borderline Personality Disorder (BPD). The search for a sense of self can be especially painful for those who experience systemic marginalization in addition to BPD. Using the lens of identity formation, this year's conference will describe research and interventions for individuals who struggle with chronic and severe emotional dysfunction, as they relate to sources of identity, including gender, sexual orientation, ethnicity, race, culture, and vocation.
The conference is aimed at mental health professionals, training clinicians, and researchers, as well as those with lived BPD experience and their family members. Our presenters include researchers, treatment developers, master clinicians, and individuals with lived experience of BPD. These presenters will make cutting edge research and practice accessible to both professional and lay audience members, and ample time will be provided for questions from the audience throughout the conference day.
Providers:
· Yale University School of Medicine, Department of Psychiatry
· National Education Alliance for Borderline Personality Disorder (NEABPD)
· Yale-New Haven Psychiatric Hospital
· YIELD: Yale Instruction/Investigation/Intervention in Emotional Lability and Dysregulation
Sponsor:
· Clearview Treatment Programs
. McLean Hospital
. Sunrise Residential Treatment Center
Program:
Moderators: Marie-Paule de Valdivia, LCSW and Suzanne Decker, PhD
10:00AM Welcome and Opening Remarks - Conference Directors
10:20AM Identity Diffusion and Identity Integration: Achieving a Solid Foundation - Frank Yeomans, MD, PhD
11:10 am Break
11:25 am Lived Experience Speaker - Amanda Rances Wang
11:45 am Distinguishing and Addressing Gender Minority Stress and Borderline Personality Symptoms - Alex Keuroghlian, PhD
12:35 pm Lunch with our sponsors
1:35 pm Lived Experience - Briyah Paley and Naamah Paley Rose
2:00 pm Improving Meaningful Participation in Persons with Borderline Personality Disorder - Nadine Larivière, PhD
2:50 pm Break
3:05 pm Lived Experience - Angela Harvey
3:25 pm Applying an Anti-Racism Framework in Dialectical Behavior Therapy - Clarissa Cooper, MS, LPC, NCC, CCH, CDBT
4:15 pm Panel Discussion with all our speakers - Moderators: Aditi Vijay, EdM, PhD and Suzanne Decker, PhD
5:00 pm Adjourn
Continuing Education Credits:
Social Workers - Application is pending for 5.5 credit hours from the National Association of Social Workers - Connecticut. Please verify with your state licensing board whether NASW Connecticut CEs are recognized.
Psychologists - Application pending for credit hours from the American Psychological Association
Other - A certificate of attendance for this program is provided.
For further information please contact bpdconference@yale.edu
Registration Fees:
· Professional: $55.00
· Family Member: $25.00
· Consumer: $10.00
· Trainee: $20.00
. Yale and Yale New Haven Hospital employees and trainees: Free
*For questions regarding the conference, please contact bpdconference@yale.edu
By registering for this conference I agree to not record or distrubute any portion of the conference.
Date and time
Location
Refund policy