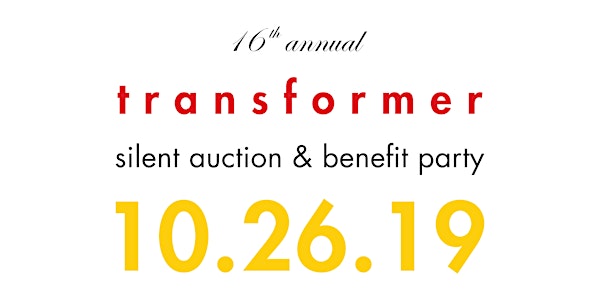 16th Annual Transformer Silent Auction & Benefit Party
When and where
Location
Corcoran School of the Arts & Design at GW Flagg Building Atrium 500 17th Street Northwest Washington, DC 20006
Description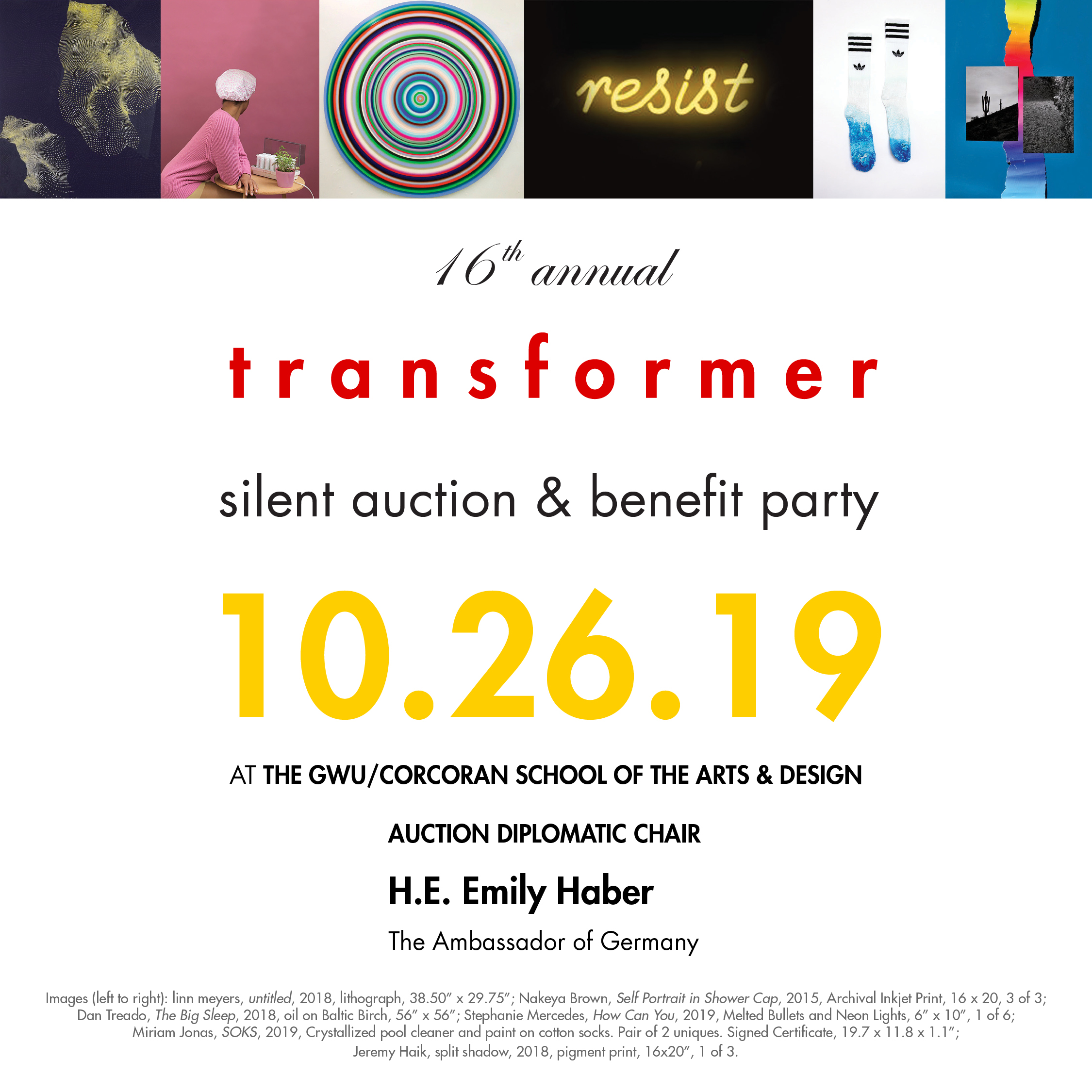 16th Annual Transformer Silent Auction & Benefit Party
Saturday, October 26, 2019
8 - 11 PM
THE CORCORAN SCHOOL OF THE ARTS & DESIGN
Transformer's primary fundraising event, our Annual Silent Auction & Benefit Party is an extension of our non-profit organization's overall cutting-edge aesthetic. Regarded as the fall's 'not to be missed' art event, Transformer's Auction provides essential support for our year-round dynamic exhibitions and innovative educational programming.
We are thrilled to present the 16th Annual Transformer Silent Auction & Benefit Party at the Corcoran School of the Arts & Design. This year's Auction theme is Bauhaus Cabaret in honor of Transformer's cultural collaborations with the Goethe Institute and German Artists, our Auction Diplomatic Chair, H.E. Emily Haber, The Ambassador of Germany, and the 100th anniversary of the Bauhaus art movement. Creative Bauhaus Cabaret cocktail attire is encouraged.
Guests will enjoy specialty drinks & German inspired hors d'oeuvres throughout the evening, an artist designed photo booth, performance art actions, and beats by Natty Boom and DJ bent of Anthology of Booty DJ Collective. Transformer is excited to feature a special selection of contemporary artworks by emerging German artists in this year's Auction, in tandem with 175+ DC emerging and more established artists.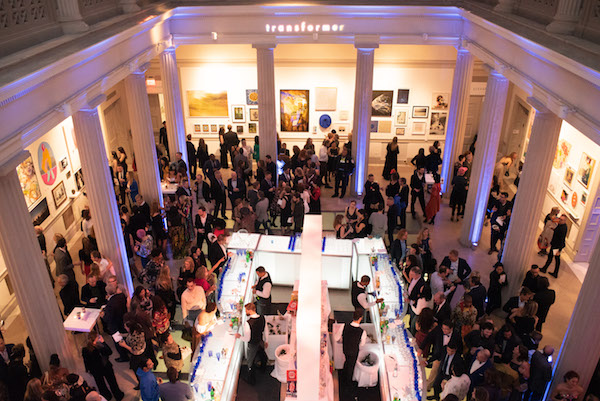 AUCTION DIPLOMATIC CHAIR
H.E. Emily Haber
The Ambassador of Germany

AUCTION CHAIRS
Lisa Brown
Carole Feld

AUCTION HOST COMMITTEE CHAIRS
Mel Burnett
Kate Damon
Sylvia Davis White
Izette Folger
Elise Hoffmann
Janice Kim
Amy Kuhnert
Allison Marvin
Mandy Mills
Dana Rooney

BOARD OF DIRECTORS
James Alefantis
Quanda Allen
Lisa Brown
Mel Burnett
Kate Damon
Carole Feld
Izette Folger
Elise Hoffmann
Janice Kim
Tom Kim
Micheline Klagsbrun
Allison Marvin
Victoria Reis
Dana Rooney
Sheldon Scott
Sidney W. Stolz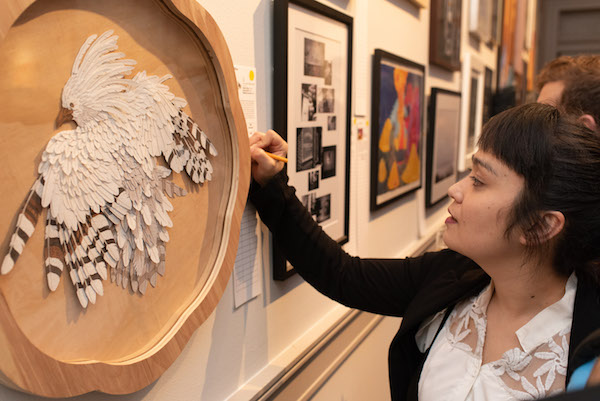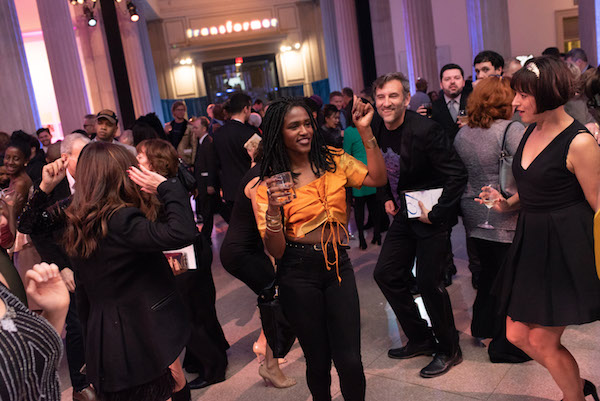 JOIN THE AUCTION HOST COMMITTEE
AND / OR BECOME AN AUCTION SPONSOR
Transformer's Auction Host Committee and Sponsors are provided extensive, specialized benefits for their support of Transformer.
Please contact Valerie Wiseman, Development Manager, at valerie@transformerdc.org or 202.483.1102 for additional details about Sponsorship.

Cash, check, Visa, MasterCard, and AMEX will be accepted for all artwork purchases.
All purchased artwork to be picked up post-Auction at Transformer or delivered by professional art handling service.
All Auction proceeds benefit Transformer programs.
Visit transformerdc.org for updates on participating artists and additional Auction details.
Individual Tickets on sale now! Early Bird Ticket Pricing ends October 5.