Description
Music In Schools Today presents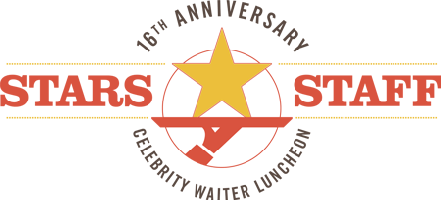 16th Annual
Stars on Staff Celebrity Waiter Luncheon
Saturday, April 28, 2012
11:30 a.m.-3:00 p.m.
Reception | Lunch | Auctions | Music

Hosted by nationally known Bay Area Comedian, Bob Sarlatte
Auctioneer:
ABC7 News Anchor Dan Ashley

Musical Entertainment:
--Grammy winner and Ambrosia frontman, David Pack

--PUSH featuring Dan Ashley
--Alma Desnuda
--Kitty Margolis
--Eoin Harrington

--Kingsborough

plus other special guests

Musical Directors:
--Bay Area Music Icon, Dick Bright
--Producer and Musical Director for the Grammy pre-telecast, Larry Batiste.
Waiters:
Mayor Willie Brown
Michael Capozzola
Peter Fitzsimmons

Joe Fonzi
Leah Garchik
Eoin Harrington
Ryan Houston

Brian Jagde
Billy KIngsborough

Kitty Margolis
Dianne Nicolini
Renee Richardson

Don Sanchez
Hoyt Smith

Please join us Saturday, April 28, at Ana Mandara Restaurant in Ghirardelli Square for an afternoon filled with music from Bay Area musicians, modern Vietnamese cuisine prepared by Star Chef Khai, and silent and live auctions featuring many unique items!
The luncheon provides you and your guests the opportunity to mingle with members of the Bay Area music and education communities and to be served and seated with local celebrities. But most importantly, your attendance helps ensure that music programs stay in the Bay Area public school systems!

Sponsored by: