16th Annual Central California Invasive Weed Symposium

Wednesday, November 5, 2014 at 10:00 PM

-

Friday, November 7, 2014 at 6:00 AM (PST)
Event Details
 Mark this website and check back often for updates!
16th Annual Central California
Invasive Weed Symposium
Looking Forward:
Setting Goals in the Face of Climate Change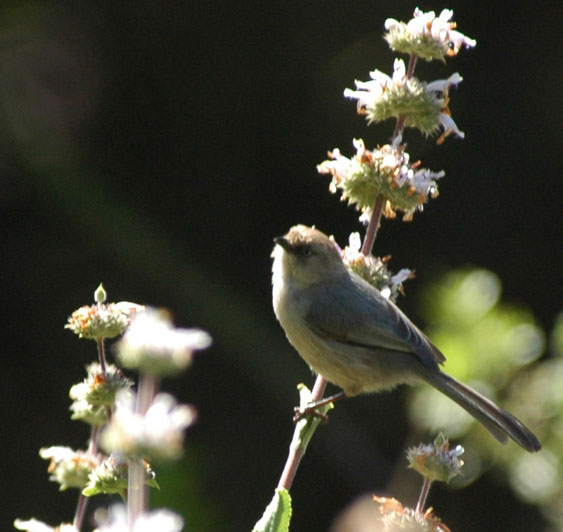 Link to the Monterey County Agricultural Commissioner's Office website for this event:
http://ag.co.monterey.ca.us/pages/16th-annual-central-california-invasive-weeds-symp
If you are interested in volunteering please inquire at waronweeds@gmail.com

Keynote:
David Ackerly, UC Berkeley
"Conservation in a Changing World: Visualizing the Future"
Keynote description: Climate change is a ubiquitous element of earth history, shaping the evolution and distribution of the world's flora and fauna. Yet, the rapid changes projected for the next century and beyond threaten the fabric of the natural world as we have come to know it in recent history. Conservation biology has been largely focused on preserving or restoring a 'natural world', protected from human influence. Our challenge moving forward is to visualize and embrace a future that may be different from our recent past. The choices we make as a society, in terms of greenhouse gas emissions and new approaches to species conservation and land management, represent choices among different futures. As species move in response to climate change, the distinction between native and exotic will fade, forcing us to more consciously evaluate which species we find desirable and which have undesirable impacts on natural systems and human welfare, regardless of their origins. Conservation strategies will need to address the possibility of dramatic ecological change, and adjust conservation targets so they are not defined in terms of specific taxa or communities.  
Morning Session Speakers, 9 am to 12 pm:
Bruce Delgado, BLM Fort

Or

d

.

 

Goats as a tool to reduce encroachment of coyote brush (Baccharis pilularis ssp. consanguinea DC .) into perennial grasslands on Fort Ord National Monument.
Portia Halbert, CA State Parks.

Refining Strategies for Coastal Scrub Restoration on the North Coast of Santa Cruz County.

Mark Heath, Shelterbelt Builders.

Emer

ging T

echnologies for Weed Control.
Paul Robins, RCD Monterey County.

Salinas River Arundo Permit Process.



Department of Pesticide Regulation Laws and Regulations Presentations, 1 pm - 2 pm (Optional):
Juan de Dios Villarino, CA State Parks

.

 

A look into California State Parks Weeds Crew pesticide program and tips for achieving pesticide regulation compliance. Topics include mixing, storing, transportation and safe application of herbicides, and personal protective equipment.
Chris Hauser, Santa Lucia Conservancy

.

"Preserving Native Plant Diversity During Herbicide Applications

." A discussion on several methods for increasing selectivity of herbicides.  Important information from the labels of several selective herbicides, as well as various application methods and other treatment factors."
Continuing Education Units:
1.0 laws and regs unit and 5.5 other units. The "Other" units will be broken into 2.5 hours in the lecture portion and 3.0 hours per field trip.


FOOD!!
Continental Breakfast
Mexican Buffet with vegetarian options
Afternoon field trip snacks 
**Please remember to bring your own refillable water bottle**
Afternoon Field Trips, 1 pm - 5 pm (end time variable due to traffic). Participants will choose one of the following:
Laws and Regulations / Fort Ord National Monument
Laws and Regulations presentation, CSUMB

. This presentation, to be held in the main meeting room, is expected to meet Department of Pesticide Regulation requirements for continuing education under the laws and regulations category. Two 30 minute talks will cover compliance and working within the regulatory framework.
Fort Ord National Monument

. After the Laws and Regulations talk,

participants will be led on a field trip across the backcountry of Fort Ord National Monument with Bureau of Land Management Botanist Bruce Delgado. Stops will be made to address the following:

· The successful collaboration between BLM and the U.S. Army to control jubata and iceplant within the old range areas where work is currently underway to remove munitions and explosives of concern. This is a rare opportunity to visit this portion of Fort Ord National Monument and hear about the work that has been accomplished from Bill Collins- BRAC Environmental Coordinator, Department of the Army, Bart Kowalski-Wildlife Biologist, Chenega supporting BRAC, and Susan Hubbard-Weed Crew Supervisor, BLM's Fort Ord National Monument/Hollister Field Office.

· An up close look at 2000 goats and discussion of sheep and goat grazing for weed management in coastal grasslands

· Weed abatement through habitat restoration, fire ecology of weeds and rare plants in maritime chaparral, hemlock, bull thistle, and black mustard abatement

· A unique and ambitious 10 year volunteer plant inventory project by California Native Plant Society "agent" and BLM volunteer David Styer.

Fi

eld trip leads
Laws and Regulations presentations: Juan de Dios Villarino, California State Parks; Chris Hauser, Santa Lucia Conservancy
Fort Ord: Bruce Delgado, Bureau of Land Management, with co-leaders as listed above
Time

:  Laws and Regulations presentations: 1 pm - 2 pm
Fort Ord field trip: 2 pm - 5 pm (end time variable due to traffic)

Mode of transportation: Bus or van. Private vehicles are not allowed due to locked gates and restricted areas.
Manzanita Park / Molera Treatment Wetland near Castroville
Manzanita Park

: Walk through Manzanita Park and learn about a decade-long volunteer based project to improve the habitat of a 500 acre North Monterey County Park by removing jubata grass, yellow starthistle, French broom, and eucalyptus. In addition to removing weeds, the social implications of the work, environmental education, citizenship, and stewardship play an equally important role. A short volunteer project may be incorporated into the afternoon.
Molera Treatment Wetland Weed Management

: The Molera treatment wetland was established in 2005 by researcher from CSUMB, MLML, and the Monterey RCD. The treatment wetland has been used to test effectiveness of reducing pollutants of agricultural runoff. In 2009, berms were planted with CA bulrush (Schoenoplectus californicus, formerly Scirpus) with the majority being bare space. Over the years we have installed over 3,000 plants to help combat invasive species. Weed management has consisted of mechanical techniques primarily of brush cutting. Mustards (Brassica), poisonous hemlock (Conium maculatum), radish (Raphanus sativus), and brisly ox tongue (Helminthotheca echioides, formerly Picris) are the local invasive species that are seen at this site. Successional growth of invasive has been observed with hemlock being the first to sprout and growth, followed by mustard and radish. All of these species are known to re-sprout so weeding occurs bi-monthly through the spring and summer months. Ox tongue is another aggressive invasive with observations of populations adapting to brush cutting techniques, meaning the plants have grown more prostrate to the ground (mat-like) and are bolting at short lengths. For all invasive populations, brush cutting has been the primary technique and when populations are small, hand weeding is used to remove the entire plant. A pepperweed (Lepidium latifolium) population has established along the north side of the property. It has been brush cut and herbicide applied multiple times. This weed is a particular nuisance due to its ability to regrow from small fractions of its root. Hand pulling is ineffective for the reason that if any part of the root is left, the individual will be able to regrow. In 2014, all berms are now covered by natives with sparse invasive individuals.   

Field trip lead:

Manzanita Park - Sally Childs

; Molera Treatment Wetland - Central Coast Wetland Group staff
Time: 1 pm - 5 pm (end time variable due to traffic)

Mode of transportation: Bus or van. Personal vehicles okay, but carpooling encouraged.
San Jose Creek Canyon / Big Sur region

Point Lobos Ranch

:

At this field trip stop we will visit San Jose Creek Canyon, inland from Monastery Beach and part of the Point Lobos Ranch property. San Jose Creek is habitat for steelhead and California red-legged frogs, and the coastal scrub in the canyon is Smith's blue butterfly habitat. Roughly 15 acres of both the riparian area and the coastal scrub are infested with cape ivy. State Parks has chosen to concentrate its efforts on the coastal scrub, because of concern that Smith's blue butterfly habitat might be eliminated if the cape ivy was left unchecked. California State Parks Environmental Scientist Amy Palkovic will discuss a variety of control efforts that have occurred there over the past three years.
Glen Deven Ranch, Big Sur

:

The Big Sur Land Trust (BSLT) is embarking on the third phase of a five-year project to remove 20 acres of dense eucalyptus forest and restore it with native vegetation on their 860-acre Glen Deven Ranch in northern Big Sur. The outcomes of the project include coastal scrub habitat restoration in the Palo Colorado Creek Watershed, restoration and enhancement of the redwoods in the Garrapata Creek watershed, and elimination of a huge wildfire hazard. BSLT is also confident this project can be used as a model by public agencies to engage other private landowners for restoring redwood habitat on their lands. Guided by BSLT Director of Land Stewardship, Jeff Powers.
Field trip lead: Point Lobos - California State Parks staff; Glen Deven Ranch - Big Sur Land Trust staff.

Time: 1 pm - 5 pm (end time variable due to traffic)

Mode of transportation: Bus or van.
---
UPDATE
CCIWS would like to invite short 1-2 paragraph nominations for a special recognition to be presented at Nov 6 CCIWS to deserving staff or volunteers who have made extraordinary contributions to conservation through her\his work with invasive weeds. Please only submit nominations for persons attending the event.
Please include in your nomination the name, job title or affiliation (if any), and employer (if any), of your nominee and a brief description of why this nominee deserves special recognition.
Send nominations or questions to waronweeds@gmail.com prior to Nov. 1, 2014.
---
Agenda:
8-9am -Registration and light breakfast
9am-12pm -Morning speakers
12-1pm -Lunch

Concurrent Sessions:
1pm - 5 pm -Laws and Regs session (1-2) plus field trip to Fort Ord National Monument (2-5)

1 pm - 5 pm -Field trip #1 - Manzanita Park/Treatment Wetland near Castroville

1pm - 5 pm -Field trip #2 - Point Lobos/Big Sur region
End time variable due to traffic.

Many thanks to our sponsors!
BLM Fort Ord
Burleson Consulting
California Conservation Corps

California Native Plant Society, Monterey County
California Native Plant Society, Santa Cruz County
California State Parks

Central Coast Wilds
Chuck Haugen Conservation Fund
Denise Duffy & Associates, Inc.

Dow AgroSciences LLC

Elkhorn Slough Foundation

Elkhorn Slough National Estuarine Research Reserve
Land Trust of Santa Cruz County
LandWatch Monterey County

Monterey County Agricultural Commissioner's Office
Monterey County Regional Parks District

Oikonos

Resource Conservation District of Monterey County

Resource Conservation District of Santa Cruz County
Santa Cruz County Agricultural Commissioner's Office
Santa Lucia Conservancy
Target Specialty Products

UC Natural Reserve System, Santa Cruz
Watsonville Wetlands Watch

Attendee List
Sort by:

Date

|

First Name

|

Last Name
When & Where

University Center, California State University Monterey Bay
Building 29
6th Ave. and B Street
Seaside, CA 93955


Wednesday, November 5, 2014 at 10:00 PM

-

Friday, November 7, 2014 at 6:00 AM (PST)
Add to my calendar
Organizer
Monterey and Santa Cruz County Weed Management Areas
16th Annual Central California Invasive Weed Symposium