16th Annual Celebration of Life Cancer Awareness Event
Description
16 years ago Monique @MoniqueJeCeo & Gloria Muhammad (Daughter & Mother

)
were diagnosed with Cancer (Breast & Colon) Monique decided then she wanted to do something to Celebrate their beating Cancer while also giving back which gave Birth to the 1st Annual Celebration of Life Event Breast Cancer Research Fundraiser in May 2004 in Chicago, IL.

15 years later Monique is Celebrating her continued Blessing of Life and the memory of her Mother(Passed October 2009) Monique has now founded an Non Profit organization where she can give back to her community, its children and aid in funding research and patients of Cancer and other illnesses.
Also Honoring

Local Code Pink Warriors: Angela Herron, Tiffany Mitchell, Katilyn Pepper along with our Warriors who have passed on!
Hosted by: Model J Marie @Model_JMarie fromerly of VH1's Flavor of Love
Music provided by: DJ Boladi
Chicago's Own Comedian Bald Head Phillips(BET's Comic View, Martin Lawrence 1st Amendment Comedy @ComedianBaldHeadPhillips & Chicago's Jokes & Notes) & Grant Crosslin(Arlington Improv & National Comedy Circuit) @GrantComedy
Dallas's Own "Mokah Soulfly" (Grass Roots Radio, Dfw'sTop Songstress & Word Smith) @mokahsoulfly
MC: CKB Sounds of the DFW area
* Special Guest Performance by Gospel Singing Sensation "Billy Mitchell"
Special Invited Guest Performances
Exquisite Tasting Dinner provided by: "Special Occassions" Catering
Desserts Courtesy of "Brown Sugar Cakery"
Mixology provided by: Bar Booti'k
Photography: Infinite Memories Photography
Videography: Monte Carlo Street Productions

Proceeds to Benefit Code Pink Productions, Inc a Federal Public NonProfit 501(c)(3) Organization with Programs in Medical Research, Youth Mentoring, Esteem building & Programs for Low/No income Women, and Entrepreneurs.

Online Early Bird Donation Tickets are $40 Now through June 1st, 2019 $45 From June 1-July 20th 2019@ 6:00pm and $55 at the door (Plus minimal Debit/Credit payment fee for non cash). Door Raffles, Cash Bar and Vendors on site.
A portion of ticket prices and donations are Tax Deductible as Code Pink Productions, Inc. is a Federal Public 501(c)(3) Organization.

This will be an Event you don't want to miss, getting more than your money's worth for a great cause.
Doors Open at 5:30pm and Dinner & Program begins promptly at 6:00pm

Join us as we Celebrate Life, Survivors, Loved Ones and Raise Money for a Great Cause.
Feel Free to share this is an open event and tickets can be purchased here, for information on local DFW Area ticket vendors call 800-668-7099 ext 806 office or cell 214-794-5514, or you can also go to our website

www.codepinkproductions.org

for more information on our organization, how you can donate, Sponsor, Volunteer and purchase tickets for this event.
Get your tickets early as they will go fast and there is a limited seating capacity!
If you are interested in placing a AD, being a sponsor or Vendor Opportunity, email info@codepinkproductions.org, for more information and to receive a sponsorship packet.
Remember "Good Things Happen When We Join Together and perform Self-Less Acts!"
Co-Sponsored by The ONE NINE Group Inc, Seeds of Success, BizyBuilder.Com and The Weekly Wine Down with Monique Je' Talk Show!.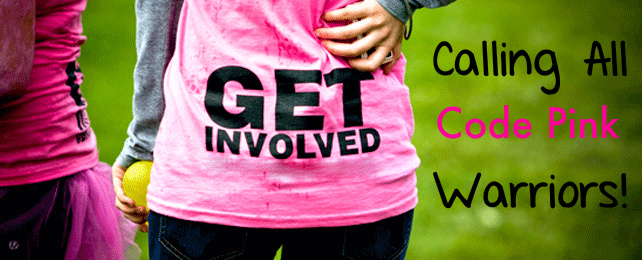 We are currently looking for "
Code Pink Warriors
". If you or a family member is a Survivor of Cancer or has passed away from Cancer, and have a "Warrior Story" you would like to share, we would like to honor them at the event and feature them on our website. Please nominate them by sharing their story and a photo to
info@codepinkproductions.org
. Stories of strength and survival can help others as they go through the fight today.
Nominate someone today
as a "
Code Pink Warrior
"!

!