Description
This year, the 2019 Brown Lecture will be given by Prudence L. Carter, dean and professor of the Graduate School of Education at the University of California, Berkeley, and national expert on inequality in education. Learn more
---
Unable to attend the 2019 Brown Lecture in Education Research? To register to watch the livestream, click here.
---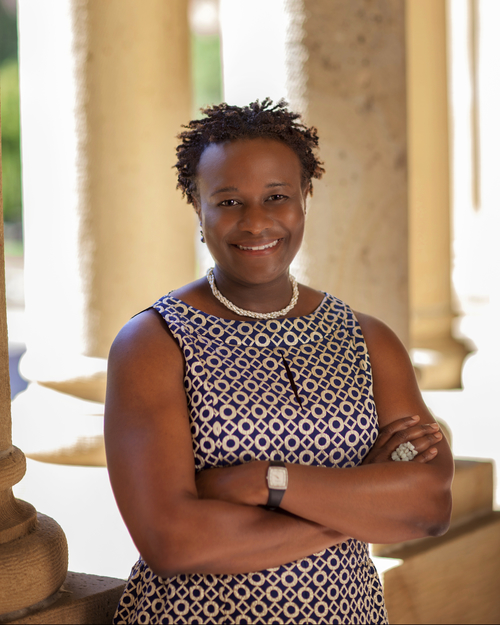 ---
About Carter's Talk:
"A Shade Less Offensive": School Integration as Radical Inclusion in the Pursuit of Educational Equity

The historical record reveals that in the final opinion of the landmark school segregation case Cooper v. Aaron (1958), the U.S. Supreme Court justices intentionally used the term "desegregation" rather than "integration" to soften the ire of those opposed to the Brown vs. Board of Education (1954) decision; the justices thought the former term would be "a shade less offensive" than the latter.
In the 2019 Brown Lecture, eminent sociologist and educational researcher Prudence Carter will reverse this logic and discuss why educational practices of "radical inclusion" are "a shade less offensive" today than mere desegregation, in light of the persistence of educational disparities by race, ethnicity, and class. Professor Carter will draw on her own research and a body of other social science evidence, to show why societies marred by social and economic divides continue to struggle with the realization of integration in schools and communities. In her commentary on the multiple dimensions of educational inequality, Carter will highlight policies and evidence-based practices that have the potential to bring us closer to equity in schools and society.
---
About the Lecture: The Annual Brown Lecture in Education Research is designed to feature the important role of research in advancing understanding of equality and equity in education. The Lectureship was inaugurated in 2004 to commemorate the 50th anniversary of the Brown v. Board of Education decision, in which the U.S. Supreme Court took into account scientific research in issuing its landmark ruling. Learn more
---
FREE AND OPEN TO THE PUBLIC
BUFFET RECEPTION TO FOLLOW LECTURE AND DISCUSSION
---
NOTE: Please arrive early. Doors close at 6:00 p.m. sharp! The Ronald Reagan Building and International Trade Center is a federal building and requires a photo ID to enter.
---
Photography Waiver: A professional photographer and videographer may be on site to document the 2019 Brown Lecture in Education Research. Photographs and videotapes are the sole property of AERA. By registering for the 2019 Brown Lecture, attendees understand that AERA may use their likenesses for future promotional purposes. If you do not wish to be photographed, please notify the photographer and videographer on site. Please contact communications@aera.net if you you have questions.