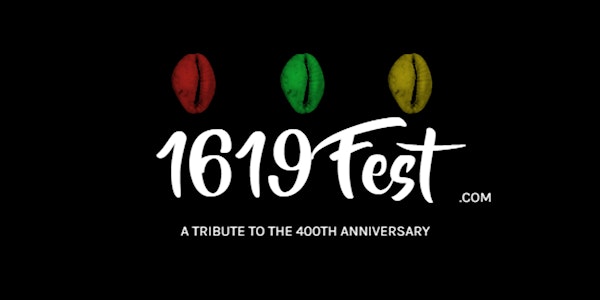 1619Fest
This event features activities highlighting the history and honoring the memory of the first Africans who were brought to Jamestown.
When and where
Location
Billsburg Brewery / Jamestown Marina 2054 Jamestown Road Williamsburg, VA 23185
About this event
1619Fest is a tribute to the 400th anniversary of the first Africans brought to the United States by the English in 1619. This event features activities highlighting the history and honoring the memory of the first Africans who were brought to Virginia.
9am-11:30am - We will be commemorating the first Africans in conjunction with Historic Jamestown. This program will include a ceremony, special walking tour and Angela archaeological site visit. (If you wish to ONLY attend this morning commemoration at Historic Jamestowne, a $20 entry fee is required for adults. You can register and purchase tickets here.
11:30am-10pm - Join us at Billsburg Brewery for food and vendors, kemetic yoga, open mic, kids zone, panel discussion and live music and entertainment. Performances will be headlined by internationally acclaimed Akae Beka (the voice of Midnite) with Full Band and Kulu Mele West Africans Dance & Drum Ensemble.
Visit http://1619fest.com/ for a complete programming list.
Ticket holders will have re-entry access to all events and activities at Billsburg Brewery from 11:30am-10pm.
No outside food or beverages are permitted (with the exception of 1 bottled water per guest)
This is an outdoor event. Attendees are encouraged to bring lawn chairs and blankets.
Many types of retail vendors, including artisans, crafters and producers, as well as educational booths and food trucks will be on display. Billsburg Brewery will also be open, selling their local craft brews.
Options for activities and entertainment, include live music, kemetic yoga and reiki by Art of Shu, sounds of freedom performed by Atumpan Edutainment, boat tours by The Jamestown Discovery, open mic, face painting and kids activities and even a panel discussion.
At 3:30pm Kulu Mele Dance & Drum Ensemble will give an amazing live performance.
At 5pm, your ticket gets you access to a live reggae concert, headlined by international reggae artist Akea Beka. Plus opening performances by Mighty Joshua and Cultivated Mind.
Advance tickets are only $30 for adults, FREE for children 15 & under.
NOTE: A separate $20 entry fee is required to enter Historic Jamestowne to attend the morning commemoration (9am-11:30am). Children (15 & under) are free. At checkout choose from two ticket types, a $30 option that includes admission to all events held at Billsburg Brewery (11:30am-10pm), or a $50 option that also includes admission to Historic Jamestowne. All tickets to Historic Jamestowne are good for seven consecutive days and include admission to Yorktown Battlefield. For questions, please call (757) 329-9530.