About this Event
Free tickets - claim your spot starting from 6:30 PM on 06.02.2020!
This is a special event organized in cooperation with the research consortium ForInter, which studies the interaction of human brain cells. Find more information about ForInter here https://www.bayfor.org/en/bavarian-expertise/bavarian-research-associations/associations/a/forinter.html
📝𝗣𝗿𝗼𝗴𝗿𝗮𝗺 𝗼𝗳 𝘁𝗵𝗲 𝗗𝗮𝘆
𝟭𝟵:𝟬𝟬 Event start
𝟭𝟵:𝟭𝟬 15 minutes about Human Stem Cells
𝟭𝟵:𝟯𝟬 15 minutes about Single-Cell Genomics
𝟭𝟵:𝟱𝟬 Break: snacks and mingling 🍺🍕
𝟮𝟬:𝟭𝟬 15 minutes about Brain Organoids and the Law
𝟮𝟬:𝟯𝟬 15 minutes about Brain's Immune System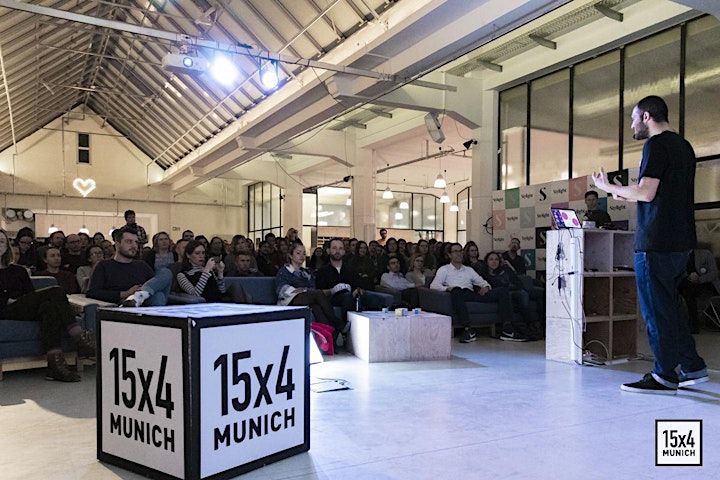 𝗔𝗯𝗼𝘂𝘁 𝟭𝟱𝘅𝟰 𝗠𝘂𝗻𝗶𝗰𝗵
15x4 Munich is a series of monthly events organized by science and knowledge enthusiasts. Each meeting features four 15-minute presentations from different fields of science, arts, and technology, followed by Q&A sessions and discussions. The project aims to bring science closer to everyone and facilitate access to knowledge.
All events are free of charge and organized by volunteers.
15x4 Talks is an international community currently existing in more than 20 cities around Europe.
🎥Check out our previous talks here: https://www.youtube.com/15x4Knowledge
💡 If you have questions or want to join the 15x4 Munich team as a speaker or volunteer, please send a message to our Facebook page https://www.facebook.com/15x4munich/ or email us at munich@15x4.org.