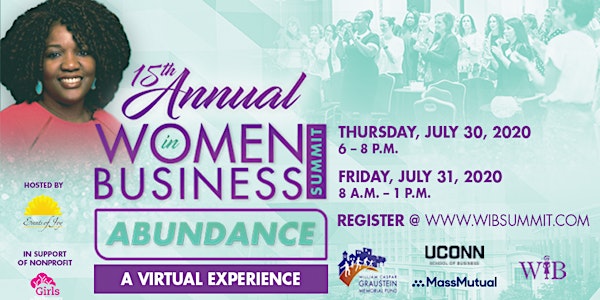 15th Annual Women in Business Summit - Virtual Experience
We are excited to connect you to our amazing speakers and build an interactive discussion on leadership, money, entrepreneurship and more.
About this event
15th Annual Women in Business Summit - Virtual Experience
We are excited to celebrate the 15th Annual Women in Business Summit as a virtual experience this year.  We will miss gathering in person, but in an effort to maintain the safety of our guests we have decided to shift to an online platform.  We have an outstanding line-up of speakers planned all with the intention of leaving you feeling inspired, motivated and connected to a community of strong female professionals and entrepreneurs.
July 30, 2020 - VIP Reception & Speaker Meet and Greet
6:00 p.m. - 8:00 p.m.
Speaker reception featuring DJ Ronn Perez and DJ Q Boogie
July 31, 2020 - Education Sessions & Keynotes
8:00 a.m. - 1:00 p.m.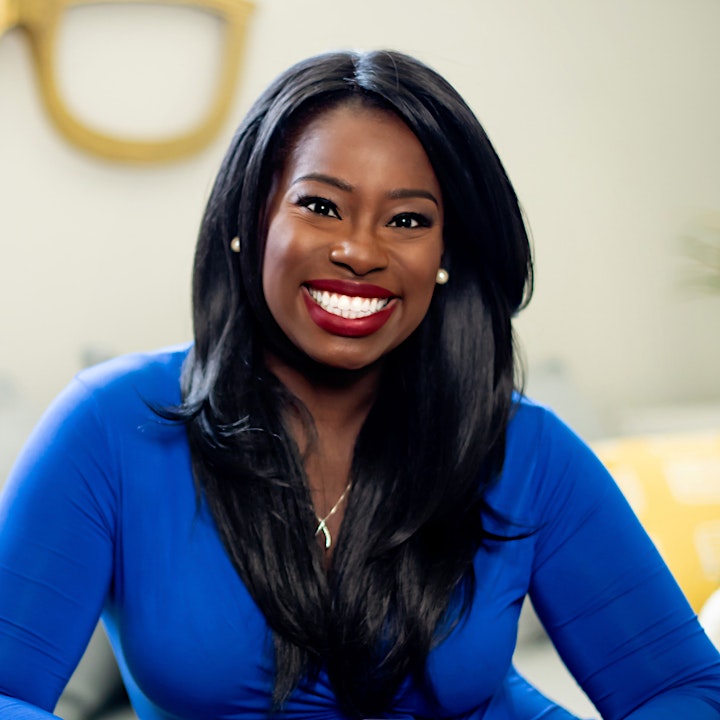 Nicole Walters, Keynote Speaker
After over 10 years as a powerhouse sales executive at Fortune 500 companies, Nicole Walters quit her job live on Periscope in front of 10,000 people to start her own business.
Less than one year later, she'd grown The Monetized LifeTM into a transformative lifestyle brand and helped hundreds of entrepreneurs generate millions in revenue.
Through online courses, consulting and networking, Nicole teaches everyday entrepreneurs how to use the strategies she mastered in the corporate world to build multiple streams of income out of their passions, reclaim financial independence and find provision in their purpose.
Learn more at Nicole Walters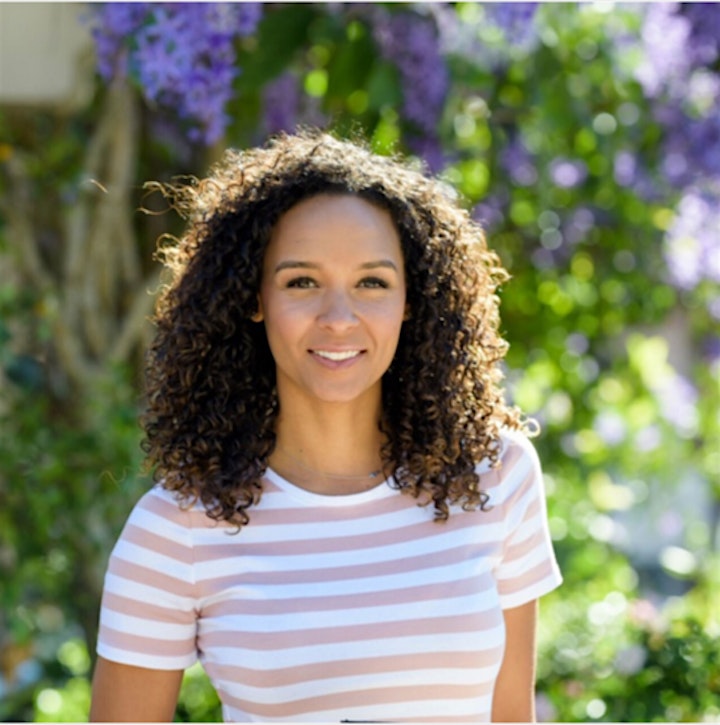 Karen Millsap, Keynote Speaker
Karen Millsap is a Goal Strategist, Mindset Expert and Keynote Speaker who is passionate about teaching individuals the tools + resources to feel better, live better, and achieve their goals with a healthy mindset.Karen's client list includes NBC's Golf Channel, Hubspot, Universal Orlando Parks & Resorts, Sprint and many more! Her work has been featured in Forbes, SHRM Magazine, on Good Morning America, MSNBC, and many others! She's also a regular contributor to Arianna Huffington's THRIVE Global community.
Thursday, July 30, 2020 (VIP Guests ONLY)
Virtual Speaker Reception featuring DJ Q Boogie and DJ Ronn Perez
Friday, July 31, 2020
8:00 AM Welcome/Opening Remarks
8:30 - 9:00 AM Karen Millsap, Keynote
9:00 - 9:30 AM Panel: Entrepreneurship
Tracy Mobley
Lindsey Vertner
Moderator: Candi Sterling
9:30 - 9:50 AM Panel: Personal Development
Dr. Althea Webber Bates
Kasey Corsello
Karla Medina
Moderator: Maryann Cruz
9:50 - 9:55 AM BREAK
9:55 - 10:25 AM Executive Roundtable
Sailaja N. Joshi
Katherine Prewitt
Kate Farrar
Moderator: Kisha Zullo
10:25 - 10:45 AM Panel: Personal Empowerment
Sabine Gedeon
Mali Phonpadith
Rola El Chami
Moderator: Kristi Sullivan
10:45 - 11:05 AM Panel: Leadership
Lucy Gilson
Simone Morris
Janet Davenport
Moderator: Kristi Sullivan
11:05 - 11:10 AM BREAK
11:10 - 11:25 AM Cornell Thomas, Special Guest
11:25 AM - 11:55 AM Panel: Money
Liz Gendreau
Patrina Dixon
Moderator: Maryann Cruz
11:55 AM - 12:15 PM - Panel: Branding
Jennifer Ransaw Smith
Candi Sterling
Gina Johnson
Moderator/Speaker: Lindsey Vertner
12:15 - 12:20 PM BREAK
12:20 - 12:50 PM Nicole Walters, Keynote