About this event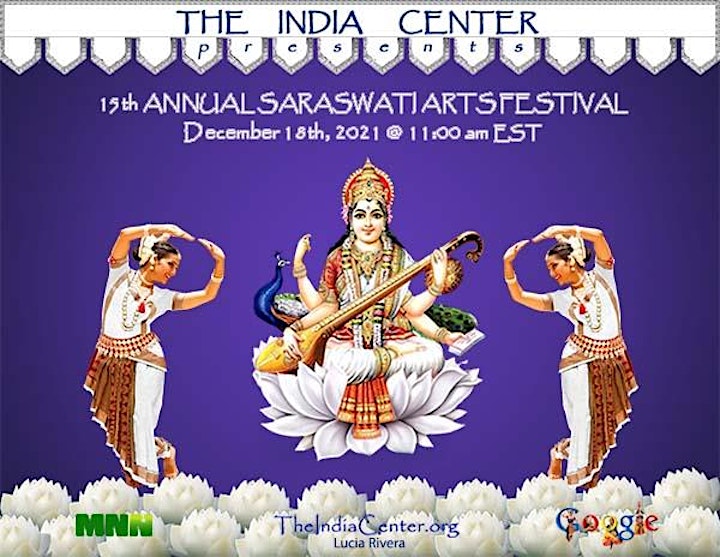 ZOOM LINK
https://us02web.zoom.us/j/86553838330?pwd=ZEF3UmNnQkFMekJtam1JemZrbnhSQT09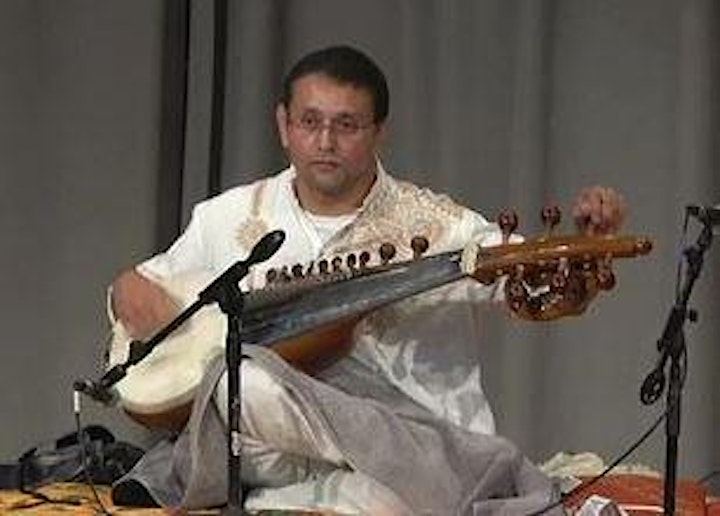 ZOOM LINK
https://us02web.zoom.us/j/86553838330?pwd=ZEF3UmNnQkFMekJtam1JemZrbnhSQT09
Satyaki Dutta is a well-trained Sarod player. Sarod is a North Indian Classical Instrument originating from the lute family with its immediate predecessor in the Rabab from Afghanistan. It is a fretless melodic instrument with eight main strings and fifteen additional sympathetic strings.
Satyaki represents the Sarod Gharanas of Shahjahanpur. He had the privilege to learn from the legendary Sarod maestro of Senia Shahjahanpur Gharana Padmabhushan Pandit Buddhadev Das Gupta and also took his initial lessons from Sri Panab Naha. Currently, he is continuing his musical pursuit under Sitar virtuoso Pandit Sugato Nag and Ustad Irfan Muhammad Khan, the doyen of Lucknow Shahjahanpur Gharana.
Satyaki holds a PhD degree in Mathematics from Stony-Brook University and resides in Westchester County in New York. He is a member of the Westchester Musicians Guild. Satyaki is a recipient of the ArtsAlive 2021 Artists' Grant awarded by Arts Westchester.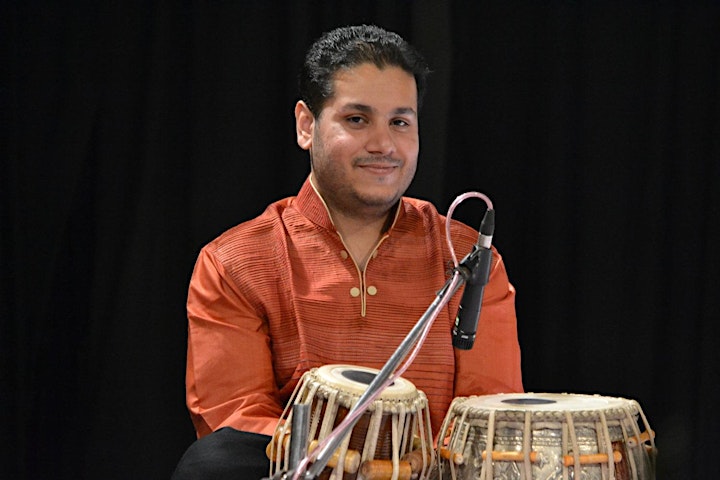 ZOOM LINK
https://us02web.zoom.us/j/86553838330?pwd=ZEF3UmNnQkFMekJtam1JemZrbnhSQT09
Dibyarka Chatterjee is a young Tabla player from the Farukhabad Gharana, and is the son and disciple of Pandit Samir Chatterjee. Having grown up in a musical environment his natural inclination towards Tabla became apparent early in his childhood. At the age of five he was initiated by his father into the ancient system of pedagogy called the guru-shishya parampara (master-disciple tradition).
Dibyarka was born in Kolkata, where even in his childhood he was already performing in concerts as well as on Akashbani Kolkata's Children's Section (National Radio - Kolkata Station). At the age of ten he moved to New York City with his family; since then he has continued to perform regularly with both Indian and Western music.
Dibyarka has had the honor and privilege of performing with renowned musicians like Pandit Jasraj, Pdt. Budhhadev DasGupta, Pta. Lakshmi Shankar, Utd. Shujaat Khan, Utd. Mashkoor Ali Khan, Pdt. Ramesh Mishra, Pta. Shubhra Guha, Pta. Tripti Mukherjee, Pdt. Suman Ghosh to name only a few. He has collaborated in world music projects with groups like the Dance Theater of Harlem (in 'South African Suite'), the Battery Dance Co. (in "Songs of Tagore"), and with fusion musician/composers like Salman Ahmad (Junoon), Douglas Cuomo, John McDowell (on the award-winning documentary "A Son's Sacrifice"), Gary Lucas & Najma Akhtar (on their collaborative album "Rishte") etc.
He has composed music for, and performed in, two off-Broadway theatrical productions (Nuraldeen's Lifetime & Lee/gendary). He has also performed in many prestigious venues like Carnegie Hall, the United Nations General Assembly, Lincoln Center & Asia Society in NYC, Place des Arts (Montreal), the Google Amphitheater (Palo Alto), Salt Lake Music Conference (Kolkata, India), Pratishruti Festival (Bhopal, India) etc. He has also appeared on numerous radio shows such as The Leonard Lopate Show and New Sounds on NPR, Raag Aur Taal on WKCR etc. (recordings available below). Dibyarka is a part of the Arpan ensemble featuring some of finest musicians from the NY/NJ area.
Dibyarka has a Masters in Fine Arts from Goddard College (VT). His academic pursuits are mainly focused on the history, theory, and philosophy of Indian Music.
As a guest lecturer Dibyarka has conducted classes and lecture demonstrations at numerous institutions such as Columbia University, Dartmouth College, New York University, Manhattan School of Music etc.
He also teaches Tabla classes regularly at various institutions and locations in NY & NJ.
Organizer of 15th ANNUAL SARASWATI ARTS FESTIVAL