15th Annual Junior Scholars Youth Summit: The Black Psyche
Description
Join the Schomburg Junior Scholars Program as we celebrate 15 years of historical literacy, creativity, and activism at our annual youth summit entitled, The Black Psyche. This multimedia event reflects our yearlong study of black history and culture. The daylong program is filled with youth-led projects in theater, spoken word, video production, media, visual arts, photography, and comic book art.
Watch on livestream.
@SchomburgCenter #JSPYouthSummit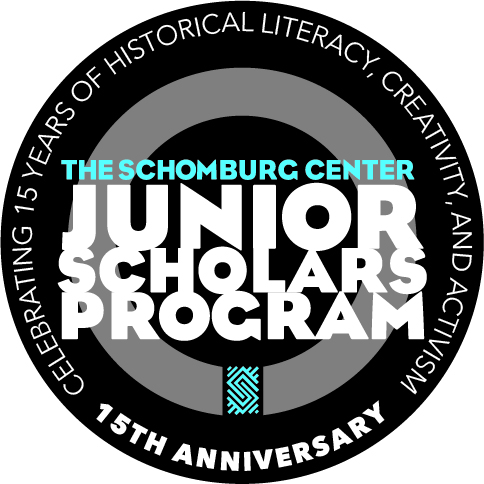 About the Junior Scholars Program: One hundred youth from the New York City area, ages 11 to 18, are selected to participate in this uniquely designed pre-college black studies program at the Schomburg Center/NYPL. During this FREE program, Saturday sessions run from 10 a.m. to 3 p.m. and use an inquiry-based and project-based approach to teach about black American history and the global black experience. Junior Scholars attend college-style lectures and presentations, engage in dialogue with adult scholars, participate in guided peer group discussions and activities, generate individual research projects and portfolios, and create collaborative media and arts projects that grow from their intensive study based on the Schomburg's vast collections, exhibitions, and educational resources. Through this process, Junior Scholars increase their historical literacy, expand their knowledge of who they are as intellectual, social, cultural and artistic beings, embrace their legacy as African-American citizens, and learn of the lands and cultures of their prolific and trailblazing ancestors.
The Schomburg Junior Scholars program is made possible through the generous support of The May and Samuel Rudin Family Foundation, Inc., and individual donors.

FIRST COME, FIRST SEATED
For free events, we generally overbook to ensure a full house. All registered seats are released 15 to 30 minutes before start time, so we recommend that you arrive early.

GUESTS
Please note that holding seats in the Langston Hughes Auditorium is strictly prohibited and there is no food or drinks allowed anywhere in the Schomburg Center.
PRESS
Please send all press inquiries (photo, video, interviews, audio-recording, etc) at least 24-hours before the day of the program to Ayofemi Kirby at ayofemikirby@nypl.org.

Please note that professional photography and video recordings are prohibited without expressed consent.