15th Annual Jesse T. Bullard Lectureship In Prosthodontics and Implant Dentistry

Saturday, April 13, 2019 from 7:30 AM to 1:30 PM (CDT)
Event Details
15th Annual Jesse T. Bullard Lectureship
In Prosthodontics and Implant Dentistry
Saturday April 13, 2019
"A critical look at present day procedural changes in implant dentistry that have altered the way in which we care for our patients"
Course Summary:
This presentation will explore:
How innovations and concept changes shape our skills and treatment planning solutions, while underscoring the importance of collaborative planning between restoring dentist, technician, and surgical team members.
Surgical concepts including virtual planning and guided surgery/provisional treatment, immediate implant placement and restoration strategies, and management of bone deficiencies and the gingival biotype.
Prosthetic concepts including post-surgical implant provisionalization, digital scanning, anatomic abutment design and restorative material selection for esthetics and long-term stability, including different scenarios for the hybrid (screw-retained/cemented) crown.
Our distinguished speakers and world-reowned leaders in our profession for the 15th Annual Jesse T. Bullard Lectureship are: 
Sonia Leziy, DDS, Dipl Pros, FCDS(BC), FRCD(C)
Brahm Miller, DDS, Dipl Pros, FCDS(BC), FRCD(C)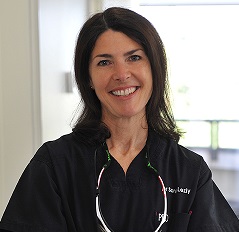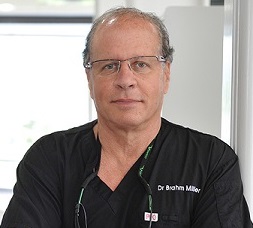 Dr. Sonia Leziy and Dr. Brahm Miller received their dental degrees from McGill University. Dr. Leziy's post-graduate degree in periodontics was completed at the University of British Columbia, Canada; and Dr. Miller completed his post-graduate prosthodontics certification at the medical College of Virginia. They are associate clinical professors and sessional lecturers at the University of British Columbia and members of numerous societies and editorial boards. Dentistry Today recognizes each of them among the top 100 clinicians in CE in North America, they are recipients of the 2014 Saul Schluger Award. Dr. Leziy is also executive VP of Clinical Affairs for teh Seattle Study Club. Drs. Leziy and Miller maintain a full-time private practice in the Imperio Group in Vancouver, Canada.
Disclosures:  
---
Course Information:
Date: Saturday, April 13, 2019
Time: 
7:30 am - 8:15 am – Registration/Check-in and Continental Breakfast

8:15 am - 1:30 pm – Presentation (no lunch break)
Continental breakfast/Late Morning refreshments
Location: Texas A&M University, College of Dentistry, 6th floor, Room 605
Credit: 5  Hours Lecture
This course is intended for dentist and specialist interested in implant treatment for patients.  In addition, laboratory technicians, dental students, and dental residents may attend.  The teaching methodology includes lecture, discussion, and video presentation.
Prerequisites: None
AGD Codes: 697 Implant Diagnosis and Treatment Planning
Objectives of the Lectureship:
To provide a continuing education program in Prosthodontics and Implant Dentistry as a service to the students, faculty, and interested members of the dental laboratory communities. 
To invite internationally renowned experts in Prosthodontics and Implant Dentistry as presenters at the Dr. Jesse T. Bullard Lecture for Texas A&M College of Dentistry and the dental community annually.
To provide a discussion forum on current topics in prosthodontics on the day prior to the formal lecture for Graduate Prosthodontic residents at Texas A&M College of Dentistry and other invited residency programs.
To serve as an event that will encourage Graduate Prosthodontic Alumni to return for this special annual lecture series.
To provide a continuing education program in Prosthodontics and Implant Dentistry as a service to the student, faculty and interested members of the dental and laboratory communities.
To improve the standard of care for our patients by increasing the knowledge base in prosthodontics and implant dentistry.
---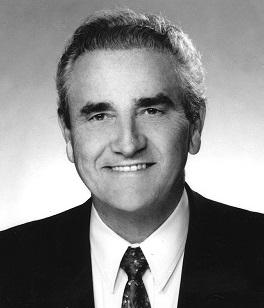 Dr. Jesse T. Bullard The Department of Restorative Sciences created a special lectureship in conjunction with the 100th year Centennial Celebration of Baylor College of Dentistry, the Jesse T. Bullard Lectureship in Prosthodontics and Implant Dentistry.
This Lectureship honors Dr. Jesse T. Bullard, Professor Emeritus, Department of Restorative Sciences at Baylor College of Dentistry. Prior to joining the faculty at Baylor, Dr. Bullard enjoyed a distinguished career in the U.S. Army Dental Corps.
Dr. Bullard began his career at Baylor in 1970 and served as chairman of the Department of Operative Dentistry from 1973-1992. He developed the first residency program in fixed prosthodontics at Baylor College of Dentistry and oversaw curriculum advancements in operative dentistry. Dr. Bullard subsequently served as the first Chairman of the Department of Restorative Sciences, encompassing the disciplines of operative dentistry, prosthodontics, and endodontics, until his retirement in 1995. He has served as President of the Federation of Prosthodontic Organizations and the American Academy of Fixed Prosthodontics. As an educator and Prosthodontist, Dr. Bullard has had significant influence on the art and science of prosthodontics throughout the world.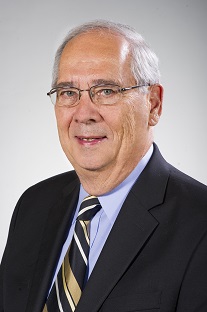 Dr. Ronald D. Woody: Lectureship Emeritus Chair
Dr. Woody  is a Diplomate of the American Board of Prosthodontics and received his dental degree in 1963 from Marquette University School of Dentistry. He is the creator and organizer of the Jesse T. Bullard Conference. His vision for the conference is to encourage Texas A&M College of Dentistry Prosthodontic Alumni and Friends to return to the College of Dentistry for life long learning which will foster excellence in patient care.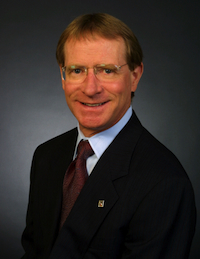 Frank Higginbottom, DDS: Lectureship Chair
Dr. Frank L. Higginbottom earned his B.S. degree from the University of Oklahoma. He continued his studies at Baylor College of Dentistry in Dallas. He graduated with honors in 1971, winning the silver medal for Academic and Clinical Excellence, and is actively involved in clinical dental education and research. He lectures nationally and internationally on Esthetic Dentistry and Dental Implants. He holds faculty positions at two Texas dental schools. At Baylor College of Dentistry, he is an Associate Clinical Professor in the Departments of Oral Surgery and Prosthodontics. He has made a commitment to work with dental residents in Baylor's clinic and is on the faculty at University of Texas Health Science Center in San Antonio. Dr. Higginbottom has participated in clinical research projects and has had numerous articles published in the dental literature.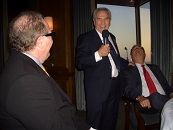 Photo: Dr. Bullard and Dr. Woody enjoying a few laughs at the 2012 Bullard Conference
QUESTIONS: Contact Nita Munguia by email (nmungia@tamhsc.edu) if you have any questions.
---

TAMCOD Office of CE Registration Information, Certifications & Cancellation/Refund policy:
Texas  A&M University, College of Dentistry is an  ADA CERP Recognized Provider.                                            
QUESTIONS: Please feel free to call us at 1-214-828-8238. For quicker response please email your questions through the online registration website
ADA CERP is a service of the American  Dental Association to assist dental professionals in identifying quality  providers of continuing dental education. ADA CERP does not approve or  endorse individual courses or instructors, nor does it imply acceptance of  credit hours by boards of dentistry.
Concerns or complaints about a CE  provider may be directed to the provider or to ADA CERP at www.ada.org/cerp. Continuing education credits issued for  participation in the CE activity may not apply toward license renewal in all  states/provinces. It is the responsibility of each participant to verify the  requirements of his/her state/provincial licensing board(s).
CONFIRMATIONS:  Will be sent by e-mailto the official email address provided by the attendee to the registration website. Exact email is necessary
REGISTRATION CANCELLATION:Tuition is refundable if a course is canceled by  the Office of CE. A $50 fee will be assessed for any course  cancellation.  All payments by check or cash are deposited into the Texas A&M account  and CANNOT be refunded.  "No Shows" for a course  forfeit all tuition. Confirm notification of cancellation by e-mail.The CE Office cannot be held responsible for a  non-refundable airline ticket.
---
A special thank you to the Corporate Sponsors for the lectureship:
Gold Level Sponsors:     Brassler USA and Straumann USA



Silver Level Sponsors:   Nobel Biocare and Ivoclar Vivadent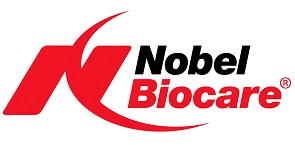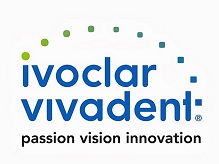 Bronze Level Sponsors: Whip Mix, Zimmer Biomet Dental, Zest Anchors, and BioHorizons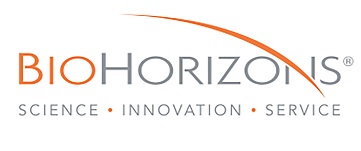 When & Where

Texas A&M College of Dentistry
3302 Gaston Ave
Room 605
Dallas, TX 75246


Saturday, April 13, 2019 from 7:30 AM to 1:30 PM (CDT)
Add to my calendar
Organizer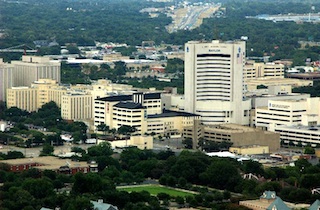 As a distinguished resource for dental education in Texas for more than 100 years, Texas A&M College of Dentistry in Dallas is dedicated to combining higher education and research with community service.
The college opened its doors in 1905, was affiliated with Baylor University from 1918 to 1971 and spent the next 25 years as an independent, private institution.
In 1996, the College of Dentistry entered an entirely new era as a member of The Texas A&M University System. In 1999, the college became a founding component of the Texas A&M Health Science Center.
---