Description
Join Harvard Business School alumni, prospective students, current students, and corporate sponsors for an evening of networking and celebrating our community's accomplishments.
Enjoy a fireside chat with Paul Francisco, Chief Diversity Officer, State Street Corp. moderated by Mina Pacheco Nazemi, Managing Director of Barings Alternative Investments.
Date: Friday, March 29, 2019 @ The Harvard Club of New York
Time: Reception 6:00pm; Dinner 7:00pm
Dress Code: Cocktail
After Party: The Royalton Hotel (across the street)
Next Day: HBSLAA-sponsored Bowling 11:30am to 2pm
Speaker: Paul Francisco
Senior Vice President & Chief Diversity Officer, State Street Corporation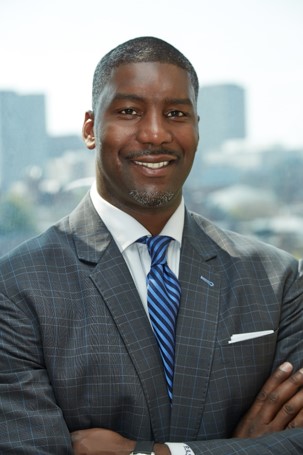 Paul is the Chief Diversity Officer and Head of Workforce Development programs at State Street Corporation. In these roles, Paul leads the implementation of State Street's global diversity, equity, and inclusion strategies. He also oversees the execution of workforce development strategies.
Prior to joining State Street, Paul was a Managing Director and co-founder of Foster & Francisco LLC, an executive search and diversity consulting firm based in Boston. Before Foster & Francisco, Paul led recruitment and Consulting and Relationship Management functions at Bank of America, as well as Fidelity Investments, respectively. Early in his career he led recruitment efforts at Amica Mutual Insurance, and The Gillette Company.
Paul currently serves on a number of non-profit boards including; The Base Inc. as the chair of the Nominations Committee; Bentley University School of Business; Business Advisory Council; The Posse Foundation Boston Leadership Council; Morgan Memorial Goodwill, and The Bottom Line Boston's Board of Visitors. Paul also serves on the Boston University Black Alumni Leadership Council, The Partnership Inc.'s, Executive Leadership Council, The 30% Club's Steering Committee. He also serves on the External Diversity Advisory Council for Vertex Pharmaceuticals, and is one of the founding board members of Boston Children's Hospital Milagros Para Niños Latino Advisory Council. He is an active member of the Patriots Alumni Association, and the New England Patriots Charitable Foundation. In March of 2017 Paul was appointed by Massachusetts Governor, Charlie Baker, to serve on the Black Advisory Board Commission.
His recognitions include the "Top 40 under 40" by the Boston Business Journal 2007; "100 Most Influential Latinos in Massachusetts" by El Planeta Newspaper Powermeter; Arnold Z. Rosoff Award for Individual Achievement; "Men's Health Champion Award" from the Whittier St. Health Center; Boston Business Journal's 2009 "20 on the Move" recognizing Hispanic Executives making a difference in Boston; and Color Magazine's 2009 "All Inclusive Award for Leadership". Paul has also been recognized by the Boston National Black MBA Association with the 2014 Corporate Leadership Award, 2018 Profiles in Diversity Journal Diversity Leader Award, and Black Enterprise 2018 Top Executives in Corporate Diversity. Paul was also recognized by Massachusetts Governor, Deval Patrick, with a Certificate of Achievement for his work done on behalf of the Hispanic Community in Massachusetts.
Paul graduated from Boston University with a BA in Political Science. In 2018 he received a Doctor in Humane Letters Degree (Hon) from Fisher College. He resides in Dorchester, MA, with his wife and two daughters.
Moderator: Mina Pacheco Nazemi
Managing Director, Barings Alternative Investments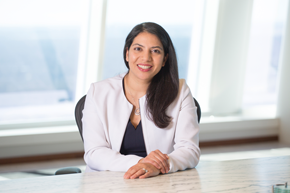 Mina Pacheco Nazemi is a member of Barings Alternative Investments, a global real estate, private equity and real assets platform. Mina is part of the Funds & Co-Investments team and is responsible for overseeing all co-investments. She is also responsible for originating, underwriting and monitoring primary fund, co-investment, and secondary fund opportunities for private equity and real assets. Mina has worked in the industry since 1998 with experience as a General Partner and Limited Partner investor in private equity and focused on underwriting direct/co-investment opportunities. Prior to joining the firm in 2017, Mina held several leadership and investment positions including Co-Founder and Partner at Aldea Capital Partners and Partner and Investment Committee Member at GCM Grosvenor Customized Fund Investment Group (formerly Credit Suisse CFIG). Mina holds a Bachelor of Arts with honors in Economics and Political Science from Stanford University and her Master of Business Administration from Harvard Business School. She is an alumna of Sponsors for Education Opportunity (SEO) and Robert Toigo Foundation. She also is a board member of the Pan American Development Fund and on the alumni board of Harvard Business School.
Become a Partner:
Our partners enjoy an array of opportunities to position their brands, recruit, and build relationships with members of our community. To explore sponsorship opportunities contact Shirley Cardona or Lulu Curiel.