Description
Working Together for a More Peaceful, Just, and Sustainable World
The Annual Dialogue and Friendship Dinners are organized to contribute to the progress of intercultural-interfaith dialog and peace. With the participation of esteemed guests and people from different faiths, cultures, and ethnicities these gatherings have come to symbolize our desire to achieve a genuine cross-cultural understanding and cooperation.
Keynote Speaker: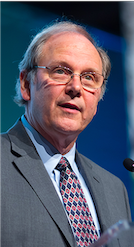 Dr. Robert P. Sellers, Immediate past Chair of the Board of Trustees of the Parliament of the World's Religions
Dr. Robert P. Sellers and his wife Janie were teachers in Indonesia for almost 25 years. More recently, he is Professor of Theology Emeritus at Hardin Simmons University in Texas. During his nearly two decades at HSU, his classes emphasized cross-cultural living, global Christianity, Two-Thirds World and liberation theologies, world religions, and inter-religious dialogue. Frequently he took university or seminary students on Study Abroad trips, and he has taught or made presentations on six continents. With Muslim and Baptist partners, Rob has planned three national interfaith retreats. As a Baptist Christian, he is a member of the Interfaith Relations and Collaboration Table of the National Council of Churches and the Interfaith Relations Commission of the Baptist World Alliance. Because of his role with the Parliament of the World's Religions, Dr. Sellers has participated in four international conferences with Muslim and Jewish partners that have resulted in the Marrakesh Declaration (Morocco, 2016) and the Alliance of Virtue Charter (the United Arab Emirates, 2019). He frequently writes Opinion pieces for Baptist News Global and looks forward to completing some book projects in the coming months. Although still active in interfaith as well as Christian projects and activities, Rob and Janie enjoy having more time in retirement to spend with their two children and five grandchildren.
Raindrop Foundation Communication Award: David Martin Davies, Texas Public Radio – The Source

Raindrop Foundation Community Service Award: Rev. Ann Helmke and peaceCENTER San Antonio

Raindrop Foundation Education Award: The SoL (Source of Light) Center at University Presbyterian Church, Dr. Dhawn B. Martin, and Rev. Andries Coetzee
Raindrop Foundation Friendship Award: Dr. Aaron Tyler, Provost and Vice President for Academic Affairs, St.Mary's University

Sponsors: UIW Liturgical Outreach, Raindrop Foundation and Dialogue Institute of the SW

Art and Performance:
Live Music Performance by Raindrop Ensemble

Live Art show

Calligraphy

Gift Sale

Silent Auction
Date & Time: Thursday, March 5, 2020, 6:00 pm
Venue: UIW Student Engagement Center Ballroom
4301 Broadway, San Antonio, TX 78209
Parking:
You can enter to campus from Hildebrand Ave at the traffic light or from Broadway at the traffic light. Student Engagement Center (SEC) is the blue circled building on the map.
You can park any pink circled parking spaces. You can also park Agnese-Sosa Residence Hall / Parking Garage[purple circled in the map.
You can click on the campus map UIW Campus Map