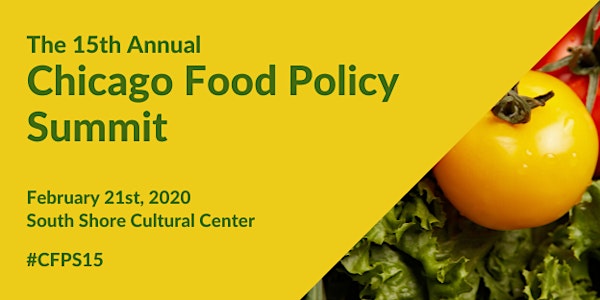 15th Annual Chicago Food Policy Summit
15th Annual Chicago Food Policy Summit at the South Shore Cultural Center
When and where
Location
South Shore Cultural Center 7059 South South Shore Drive Chicago, IL 60649
About this event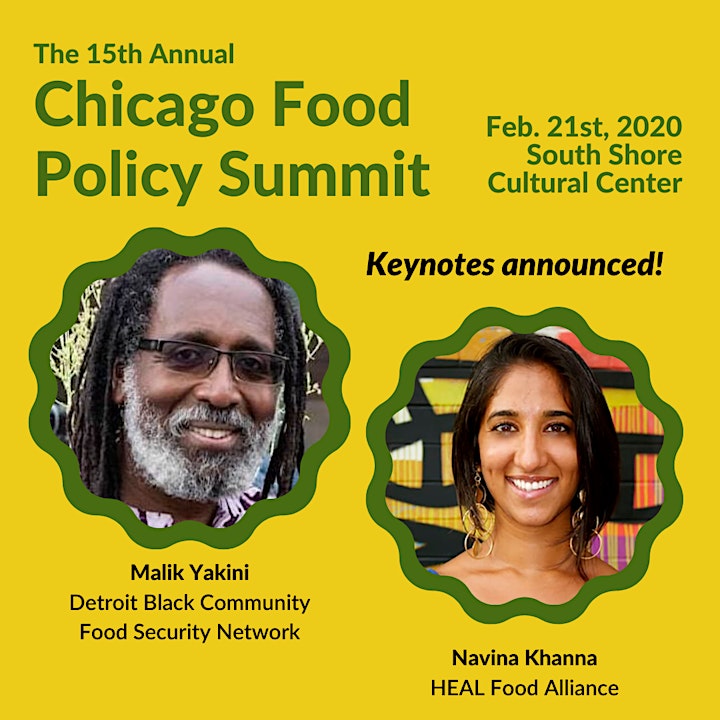 (Español abajo)
Register now for 15th Annual Chicago Food Policy Summit at the South Shore Cultural Center! The event is free for all attendees and simultaneous Spanish translation services will be provided.
This year's theme is Collective Power: Envisioning Our Food Future Together.
Join us in celebrating 15 years of leveraging collective power to policy. This year's summit will equip attendees with meaningful knowledge, relationships, and conversations to envision our food future together. The themed tracks will highlight ways to ground policy in community action and engage participants in strengthening Chicago's foodscape.
What to expect: connect with food workers, farmers, vendors, and local leaders to discuss food policy and other critical issues involving climate change, labor, food access, urban farming and the economics of food production in Chicago, Cook County, and across the state & region. The day will consist of workshops, speakers, a marketplace of resources and food vendors, and a Food Business Clinic. For a full lineup of workshops, please check out the Sched here.
Are you interested in volunteering at this year's Summit? We need all hands on deck! Please email summit@chicagofoodpolicy.com with your name and role preference (set-up, workshop monitoring, registration desk, break-down).
Learn more about Chicago Food Policy Action Council's work and how you can support here.
---
Regístrese hoy mismo para a la 15ª Cumbre Anual sobre Políticas Alimentarias en el South Shore Cultural Center El evento es gratuito para todos los asistentes y se proporcionará el servicio de traducción simultánea al español.
El tema de este año es Poder colectivo: visualizando juntos nuestro futuro alimentario.
Celebre junto a nosotros estos 15 años de transformar el poder colectivo en política. La cumbre de este año dotará a los asistentes de conocimientos, relaciones y conversaciones significativas para así visualizar juntos nuestro futuro alimentario. Los ejes temáticos destacarán diversas formas de fundamentar las políticas en acciones de la comunidad e involucrar a los participantes en el fortalecimiento del panorama alimentario.
Qué esperar: comparta ideas con trabajadores alimentarios, agricultores, vendedores y líderes locales y converse sobre las políticas alimentarias y otros asuntos de gran importancia que involucran el cambio climático, el trabajo, el acceso a la comida, la agricultura urbana y la economía de la producción de alimentos en Chicago, condado de Cook e Illinois. Este día habrán talleres, expositores, mercados de recursos y vendedores, así como un consultorio sobre negocios de productos alimentarios. Horario completo aquí!
Conozca más sobre la labor del Consejo de Acción sobre Políticas Alimentarias de Chicago y cómo puede brindar su apoyo aquí: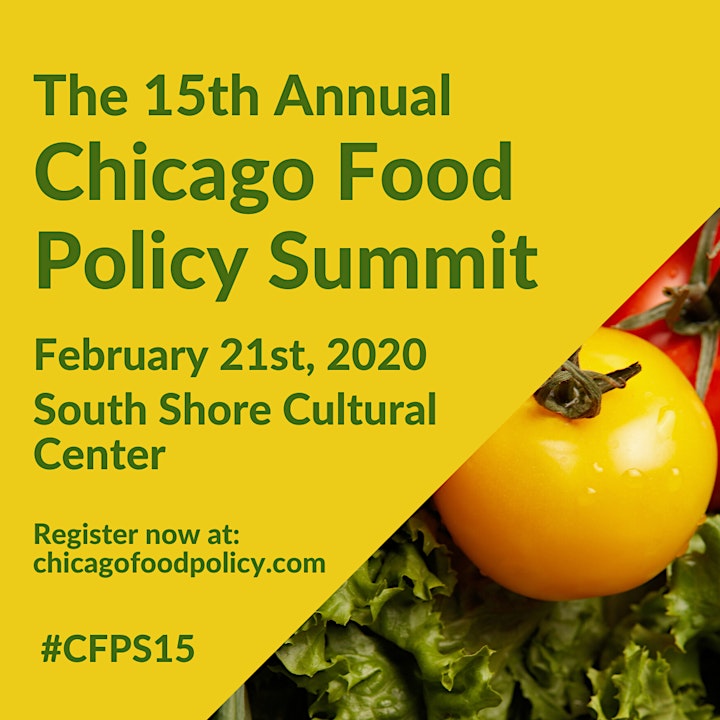 Get excited for this year's summit with a look back at #14!