15th Anniversary HBCU College Fair (HBCUs & Vendors)
Description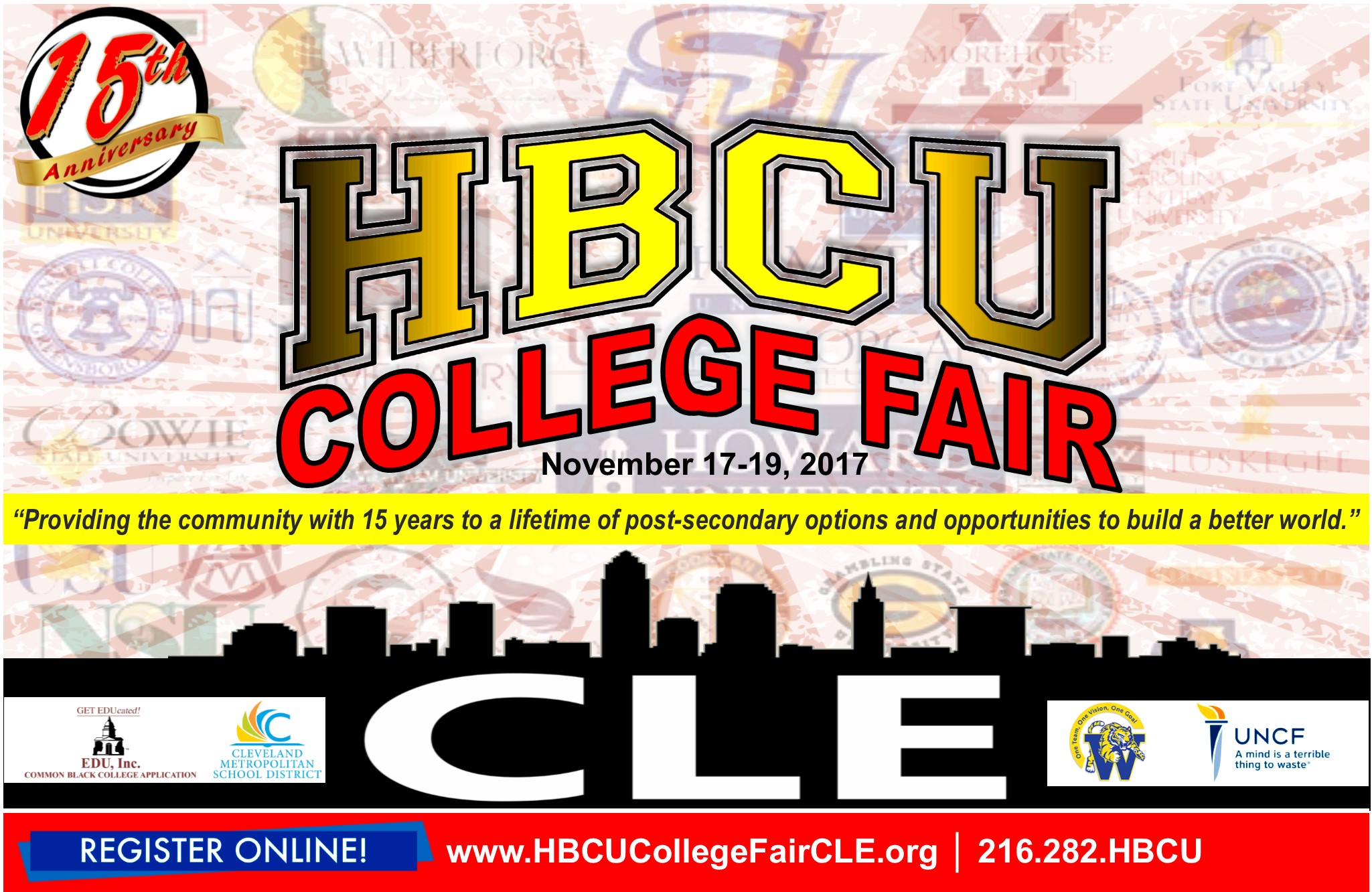 The Cleveland Council of Black Colleges Alumni Association (CCBCAA) is delighted to announce the 15th Anniversary HBCU (Historically Black College and University) College Fair, which will take place on Friday, November 17 and Saturday, November 18, 2017 at the Cleveland Metropolitan School District East Professional Center and Warrensville Heights High School, respectively. The College Fair activities will officially conclude with a 15th Anniversary HBCU College Fair Celebration Jazz Brunch on Sunday, November 19, 2017.
The goals of the fair are to:
Increase college enrollment in under-served and under-represented populations of the community
Educate the community about the value of Historically Black Colleges and Universities;
Allow participants to become familiar with a variety of financial aid programs and educational resources;
Connect post-secondary options to a student's career, internship, and vocational interest and opportunities; and
Provide relevant programming that showcases student achievement, talents and philanthropy.
Date and Time
Location
Refund Policy