Description
Join Unicorn Battle (former Startup Battle) to find Diamonds in the Rough to Invest in or the Startup Investors for your Current Venture.
Event Page: https://battle.startup.network/events/396686/.
During the startup event, the most successful Startups will compete for the attention of selected members of Venture Funds and Angel Investors.
We have already organized more than 150 Battles in various cities of Europe, the Middle East, and the USA. We have helped more than 100 Entrepreneurs raise money.
Pitching at the Unicorn Battle is a great opportunity to:
find investors;

raise money from venture funds and private investors;

acquire practical advice from experienced venture capital professionals;
find partners and clients, expand your network;

present your startup to a wide audience and the investment community.
If you are going to build a successful startup, try your hand at investment Battle! Register on the event page https://battle.startup.network/events/396686/ chose the role Startup and fill in your Startup Application. We will email you with feedback.
Based on the results of the Judges' online voting, one startup will be chosen as the winner of the Unicorn Battle.
Join as a Guest our startup conference to:
learn where to invest money to get good returns;

learn how to invest in startups;

meet the best startups;

learn how to find investors;

learn how to start a startup;

become a part of the startup community.
Agenda: https://battle.startup.network/events/396686/#agenda
See you at the156th Unicorn Battle in Silicon Valley on October 1!
Meet already confirmed Judges.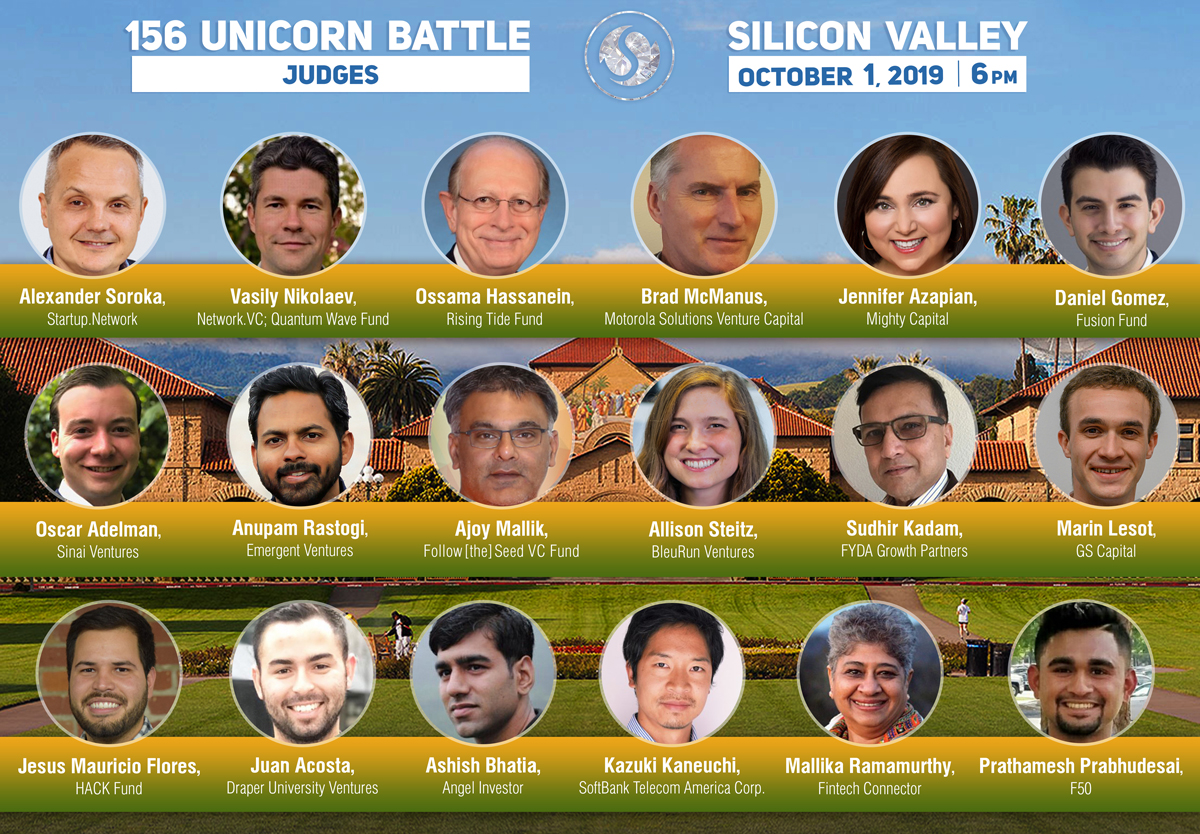 Unicorn Battles aren't just Pitch Competition but also educative Panel Discussions. This time the topic of Discussion is "Crowdfunding vs Angel-funding vs Venture Capital". Please meet our Moderator and Speakers.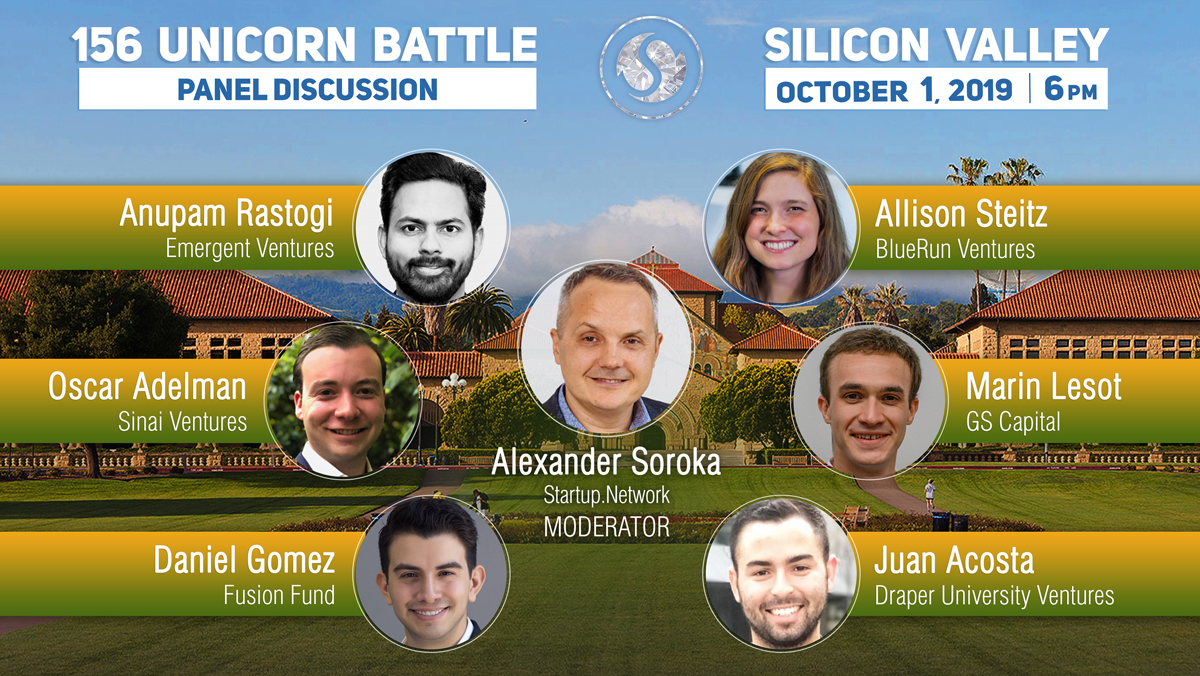 Don't miss:
155 Unicorn Battle in San Francisco on September 26 https://battle.startup.network/events/396677/
157 Unicorn Battle in Los Angeles on October 10 https://battle.startup.network/events/396712/

161 Unicorn Battle in New York on November 12 https://battle.startup.network/events/399660/
162 Unicorn Battle in Boston on November 14 https://battle.startup.network/events/399672/