Description
Join us for this year-end meetup and network with other Carnegie Mellon University students and alumni! We are honored to have our alumni Yuandong Tian, Research Scientist and Manager at Facebook Artificial Intelligence Research and Yijia Zhang, Co-founder of Origo Network to share their insights on topics like career development, personal growth, entrepreneurship, AI and blockchain technologies.
Schedule
2 PM - 3 PM: Yuandong Tian, speech and Q&A
3 PM - 4 PM: Yijia Zhang, speech and Q&A
4 PM - 5 PM: Networking

Location
Room 109 on the first floor, Carnegie Mellon University Silicon Valley Campus, 23, NASA Research Park, Moffett Field, CA 94035
*Important*: please bring your ID to enter the campus.

Speakers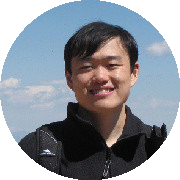 Yuandong Tian is a Research Scientist at Facebook Artificial Intelligence Research (FAIR). As the tech lead of ELF OpenGo project, he plays an important role in developing super-human Go AI trained with zero-human knowledge based on distributed reinforcement learning platform (reproduction of AlphaGoZero/AlphaZero). Before joining FAIR, he was a researcher/SWE at Google X, Self-driving Car team. Tian received PhD in Robotics from Carnegie Mellon University and B.S and M.S of Computer Science from Shanghai Jiao Tong University. He is also a recipient of ICCV 2013 Marr Prize Honorable Mentions and 2011 Microsoft Research PhD Fellowship.
During this meetup, Tian will be sharing with us his framework for effective learning, his insights on developing Go AI and his experience at CMU as a PhD student.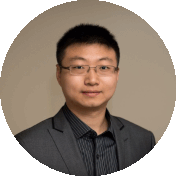 Yijia Zhang is the co-founder of Origo Network, the scalable privacy preserving platform for decentralized applications. Before founding Origo Network, Zhang worked at Google as a software engineer on various teams including Google search, Ads, Gmail and Google Assistant. He received M.S of Computer Science from Carnegie Mellon University and B.S of Computer Science from Tsinghua University.
Zhang will be sharing his insights on the blockchain industry, his experience founding his startup Origo Network and provide some career advice.
15213Makerspace
15213Makerspace is a Community founded by Carnegie Mellon University Alumni. We are forming this community to connect CMU Alumni who love innovation and idea-sharing with the right resources and prepare them become the future entrepreneurs. For more information and partnership opportunities, please visit our website. You can also follow us on WeChat via the QR code below.