About this Event
The Move-ment Be Here Now brings another Once in a Lifetime Experience.
Join us for an unforgettable evening this Sunday, March 8th at 5 pm - 8pm
Give yourself this gift, Only 12 spots available!
For 150 Minutes Experience, You will draw toxins and impurities out of your body, reduce inflammation, and improve your respiratory ailments by clearing the lungs in a salt cave while tunning up with 7 magic acupuncture needles to promote well being and reduce stress. Our meditation will bring you into a deep, peaceful, inner silence. We will create awareness in your chackras by a beautiful meditation with healing sounds.
The combination of a sound bath with tibetan bowls, quartz bowls, native american drums and acupuncture amplifies the therapeutic affect of both therapies. The acupuncture needles act as an antenna, receiving and enhancing the healing sound vibrations produced by the crystal bowls. The needles absorb the vibrations deeper into the tissues of the body, creating a ripple of healing energy from the inside out.
150 M Experience is a short version of The Move-Ment Be Here Now.
Our mission is to bring you to a space where you can forget your stories and connect to your beautiful soul.
FREE PARKING AVAILABLE.
Complimentary Fiji water.
Complimnetary Tea.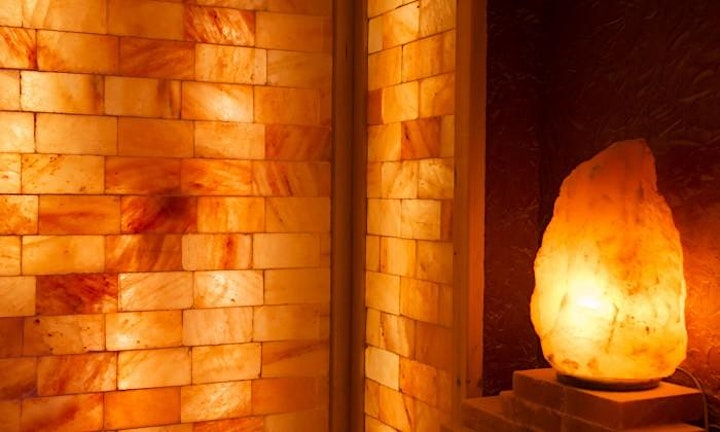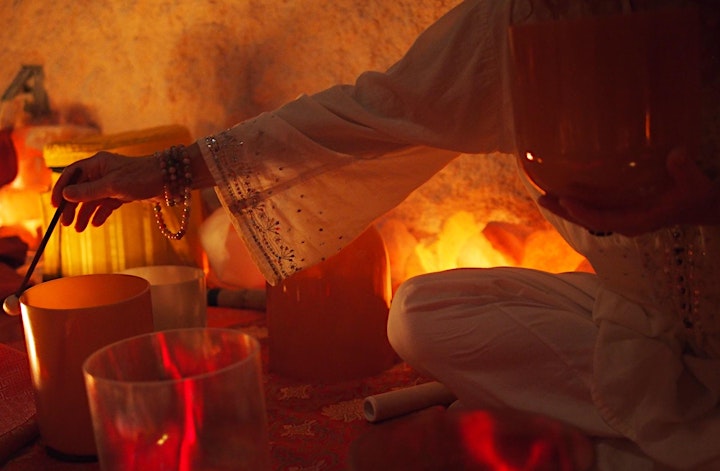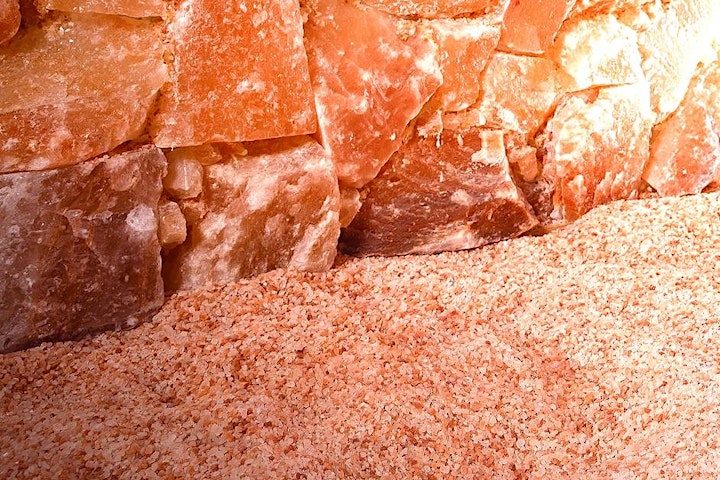 SITARA - Meditation
Sitara is a certified Osho Active Meditation Therapists & Facilitator and Theta Healer practitioner. Sitara lived permanently at the Osho Ashram in India for 7 years and travel the world with the most well known masters including Dalai Lama, Sad Guru, Ama Ji and Devi Ma. She was certified in Pune, India to facilitate Osho Active Mediations through out the world. She is the co- Founder of The Movement; BE HERE NOW Experience LLC where together with Zoel they create Spiritual experience all over the world.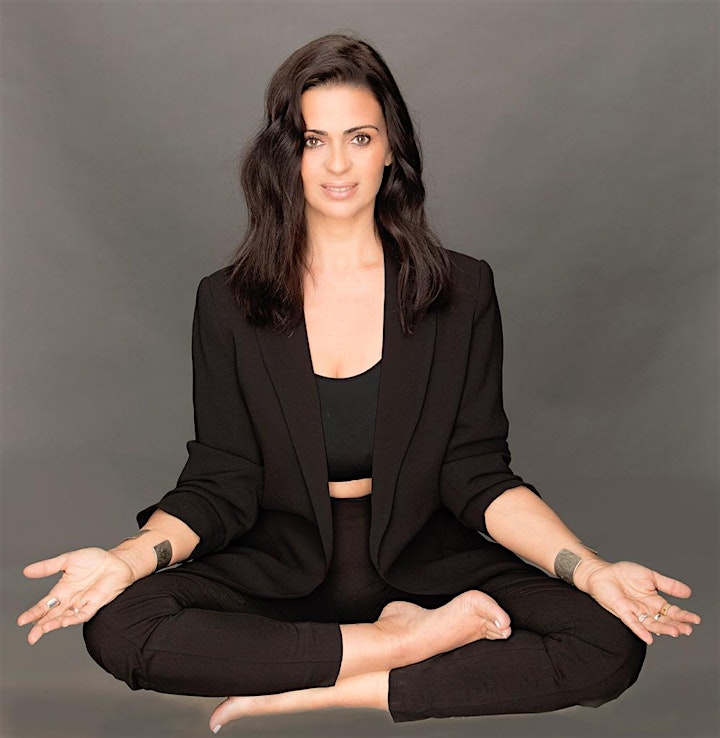 ZOEL - Sound Bath
Zoel has an established career as recording artist, music producer, and Dj ; well known for her captivating music, exciting stage presence and unique style. In this SOUND BATH Zoel has combined the Healing elements of Tibetan Bowls, Quatrz bowls, chimes frecuencies, vibration and sound, taking participants in a musical journey. She is currently in the studio producing her upcoming album ELEMENTS; A musical experience. In this new work she combines Electronic, Down Tempo beats with frequencies and vibrations of Healing Instruments from around the world. Her latest work Palo Santo has reached thousands of people and created awareness to save this sacred wood. Zoel is co-founder of The Movement; BE HERE NOW Experience.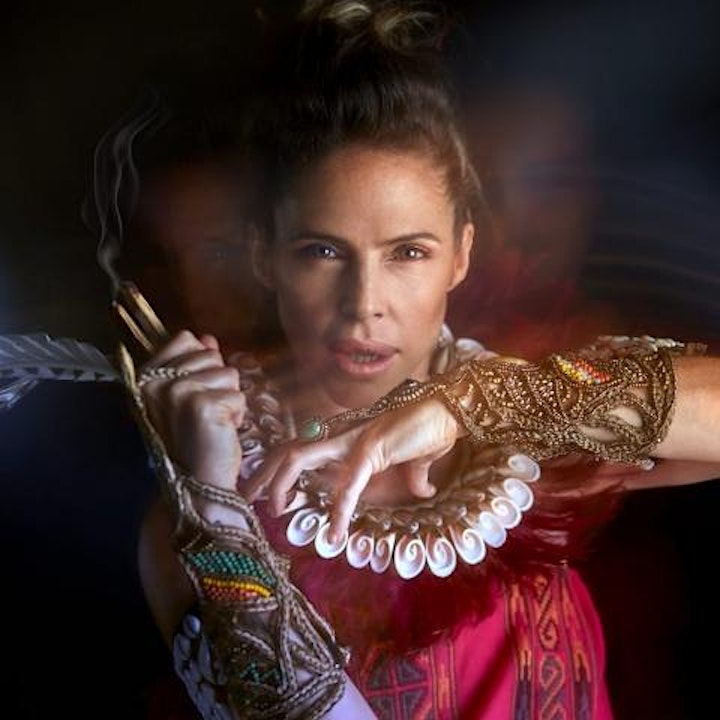 Dr JACQUELINE JUNCO - Acupuncture
Dr Jacqueline Junco is a medically trained doctor who now practices Chinese and Integrative medicine. Her knowledge of Western medicine and natural alternatives creates a powerful combination of modern technology and ancient therapies that are used to treat a vast majority of health conditions. During her extensive 20+ year career as a health care professional, she has acquired training and certifications in integrative nutrition, epigenetics, auricular acupuncture, anti-aging, cosmetic acupuncture, neuro acupuncture, immunology, sports acupuncture, acupuncture injection therapy, and addiction medicine.
She received her Medical Doctor degree from Universidad Central Del Este in the Dominican Republic, residency in general surgery at Morristown Memorial in New Jersey and Allergy and Immunology fellowship at the University of Miami. Dr. Junco completed a master's in public health with a specialty in preventative medicine from the University of Miami and certification in integrative nutrition from the University of Miami.
She also obtained a master's degree in Chinese medicine from Acupuncture Massage College.
Dr. Junco was a clinical researcher at the University of Miami and Miami VA medical center for 15 years where she dedicated her time to working with Veterans in various facets of their health spectrum; incorporating the use of auricular acupuncture for mental health issues.