15 May 2019 | Go-eCommerce | What's New in eCommerce?
Description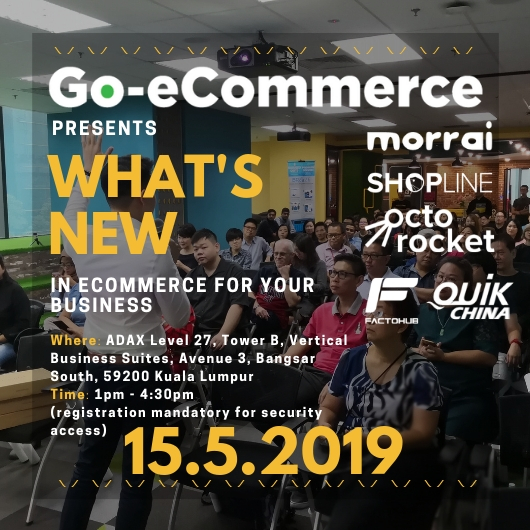 AGENDA
01.00 pm | Registration & Networking

01.30 pm | Welcome remarks by ADAX
01.45 pm | AI For eCommerce by Morrai.com
02.15 pm | Export your brands via omni channels by Shopline.com
02.45pm | Getting help from FactoHub to inspect your goods/supplies in China
03.15pm | Short 15 min break
03.30 pm | Seamless ASEAN cross border ecommerce by Octorocket For F&B Sector
04.00 pm | Export opportunity to China by MIR Maju
04.30 pm | Q&A sessions
04.30 pm | End
Notes:
In respecting the Ramadhan Month, there will be no light refreshments served. please bring your own water. ADAX has a pantry and water dispensers too. Sorry for the conveniences caused.