Description
Please join us in supporting our local caregivers and become part of the Texoma Caregiver Celebration Walk by becoming a sponsor below!
Did you know?
1 in 3 seniors die with Alzheimer's or another dementia

Over 4 million people worldwide have been diagnosed with Parkinson's disease, and 40-50% of those diagnosed at risk for dementia

Family caregivers provide services valued at $470 billion annually (AARP Public Policy Institute, 2015 update)

1 in 10 caregivers report that caregiving has caused their physical health to worsen, including risk of heart disease, diminished immune response leading to frequent infection and increased risk of cancers.
Our annual Caregiver Walk involves hundreds of participants each year and we would like to extend the opportunity for your organization to support and participate in this community event!
100% of the funds generated remain in Cooke, Fannin and Grayson counties to assist ALL individual caregivers caring for loved ones with Alzheimer's and related dementias, Parkinson's Disease, Grandparents raising grandchildren and those with chronic illnesses or other diseases through program services not otherwise supported by local and federal grants.
8:00 AM - Early Registration
9:00 AM - Walk Begins
10:30 AM - P.A.W.S. Parade & Costume Contest presented by Home Hospice
For individual tickets, please contact Miranda Harp at (903) 813-3347 or email mharp@tcog.com.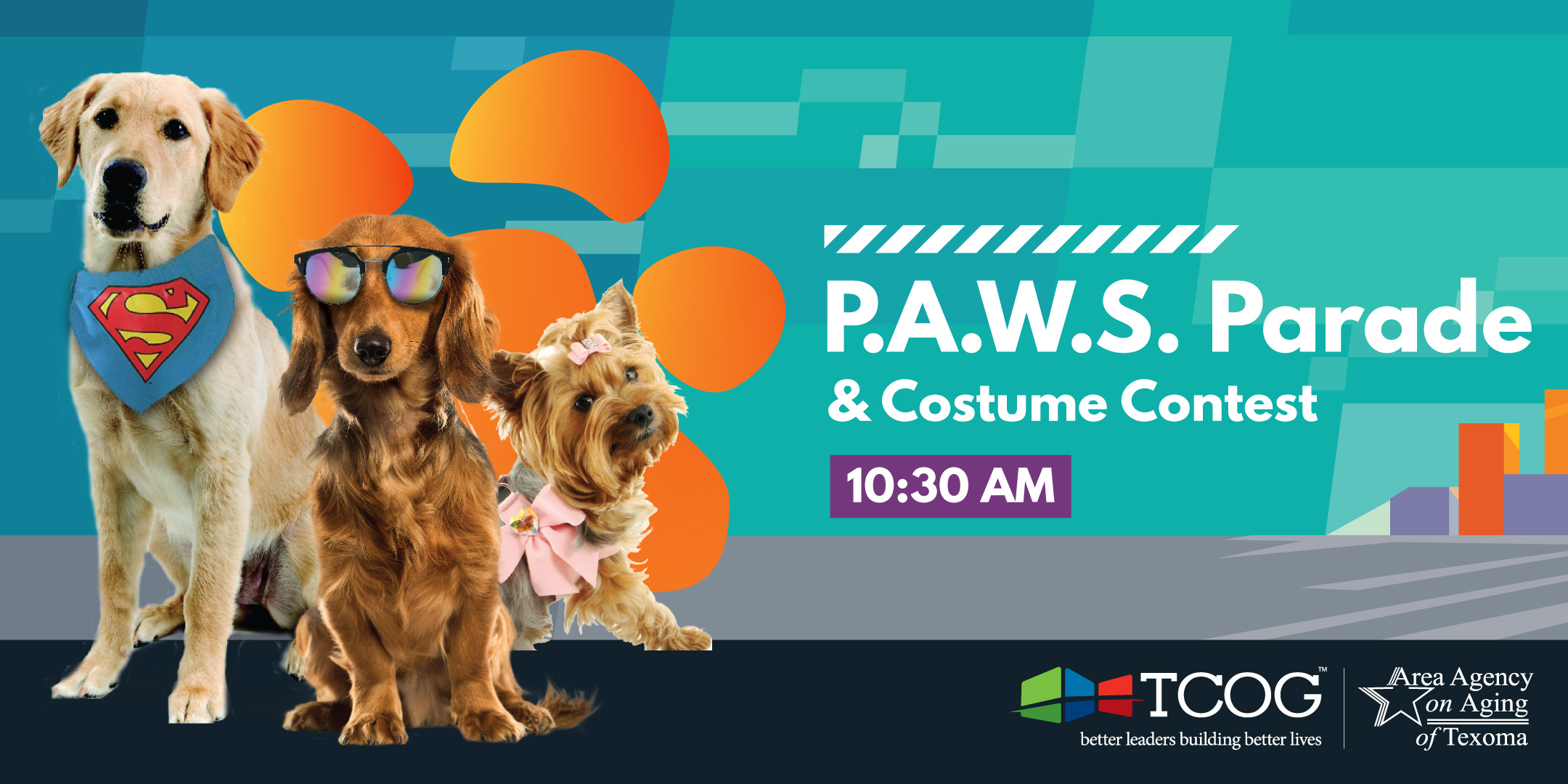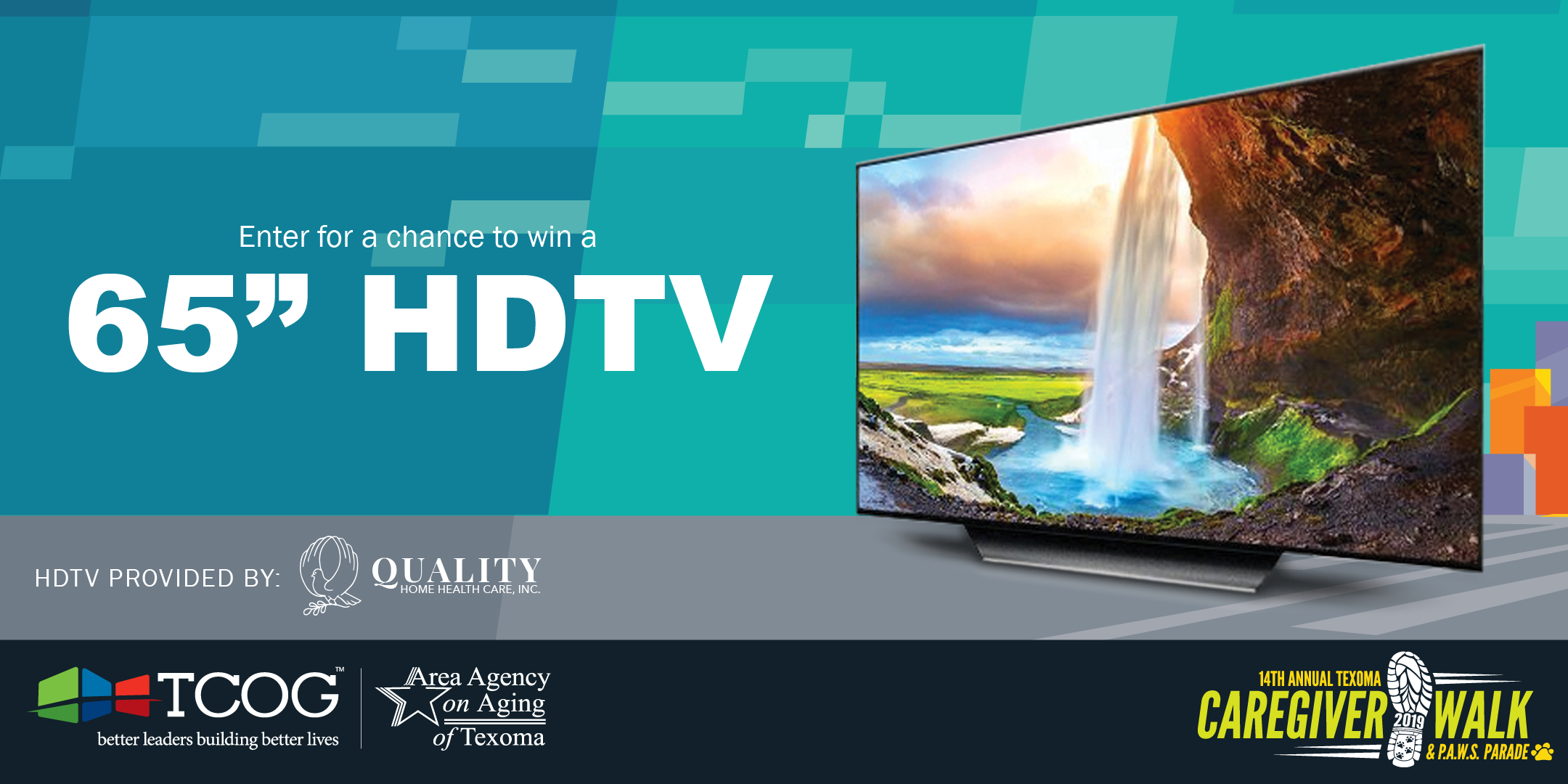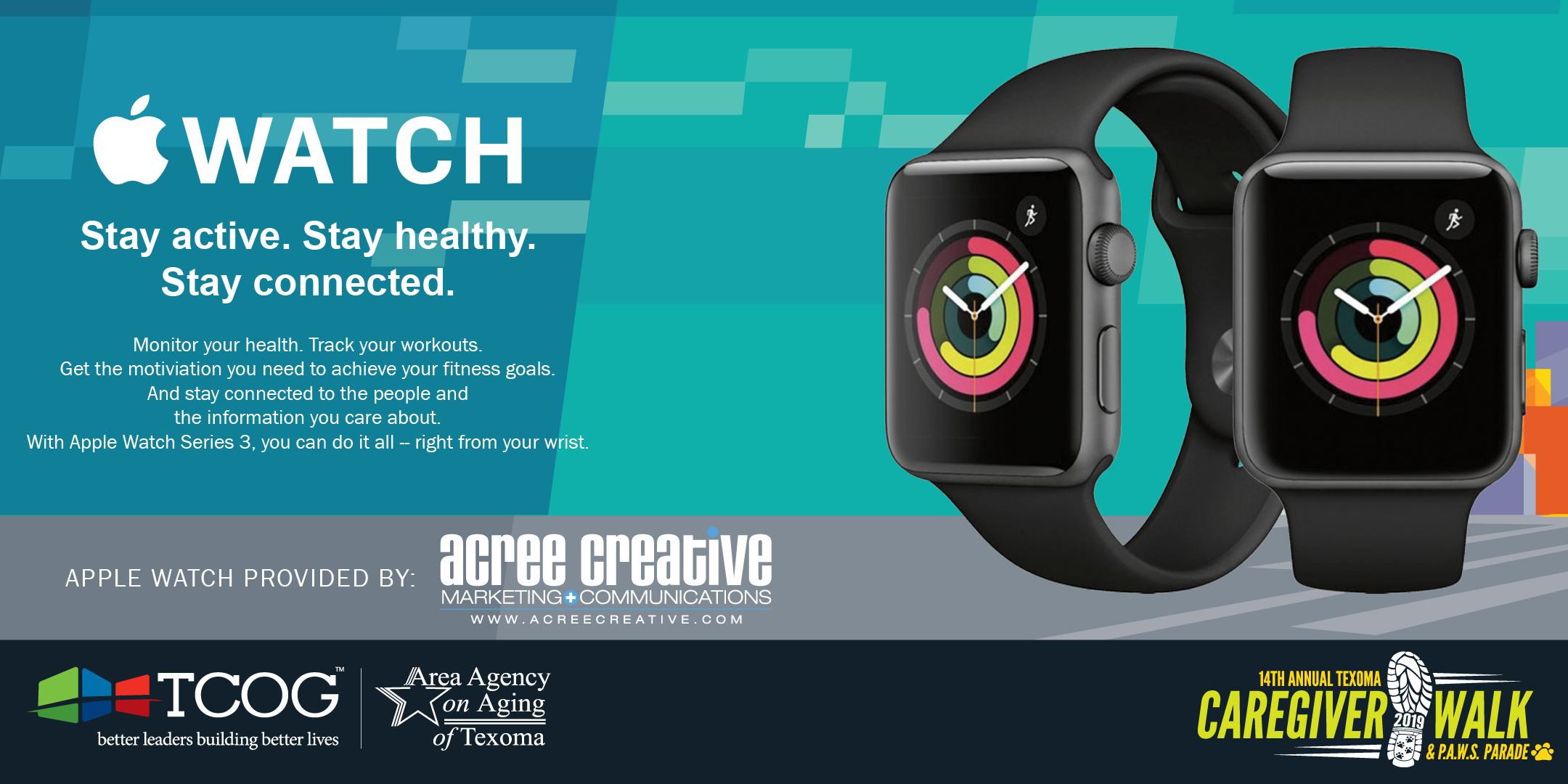 Media Sponsors